Our Visit to the Epcot Flower and Garden Festival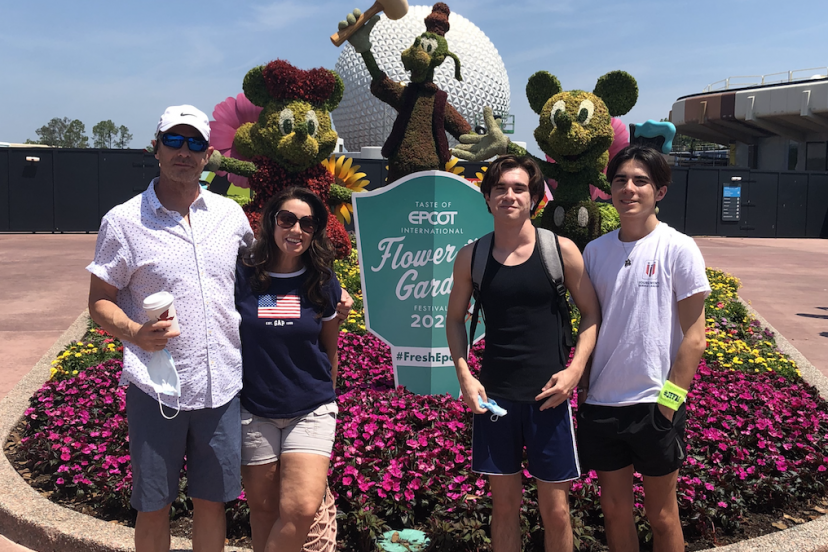 Since 1982, Disney World's Epcot Center has been the real-world counterpart to Orlando's fanciful and ride-filled playland. Focusing on science, culture, and fine art, Epcot hosts a number of major events each year. For home and garden enthusiasts, the so-called "main event" of the Epcot season is the Annual Epcot Flower and Garden Festival. Chock full of topiaries, floral displays, and horticultural works of art, the festival is visited by tens of thousands of people each month. 
Coming hot off the heels of the COVID-19 pandemic, we didn't know exactly what to expect from this year's event. Fortunately, we were pleasantly surprised to find that the majority of the festival activities and displays are intact. So despite the fact that the Epcot Center itself was enjoying a number of makeovers, this year's Flower and Garden Festival was a beautiful (and as impressive) as we could have hoped.
Special Gardens & Exhibits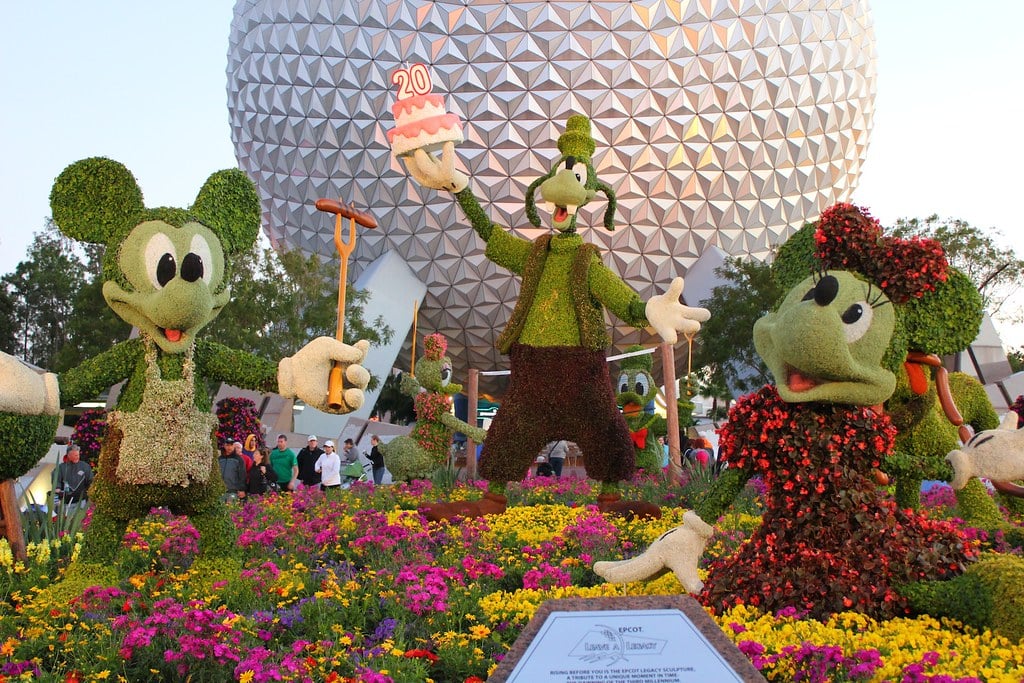 If you know anything about the Disney Company, it's that they don't do anything on a small scale (with the exception of the "It's a Small World" Ride, of course). The Flower and Garden Festival is no exception. In preparation for the five-month exhibit, Disney's team of 400 horticulturists nurture their seedlings for an entire year. The result? Some 30 million individual blooms, countless floral arrangments, and roughly 250 floating flower planters. These are all spread out between 700 gardens, 30 flower towers, a butterfly tapestry, and almost 100 separate Disney character topiaries. 
Disney's Sheer Numbers of Gardens
Unless you're particularly allergy-prone, there's no denying that all of these freshly trimmed and well-watered plants make the entire Epcot Center smell delightful. Of course, the sheer number and expanse of the special gardens and exhibits are impressive enough to floor weekend gardeners and professional florists alike. Fortunately, there's much more to do than merely walk through the displays, as the people at Disney have truly outdone themselves with the 2021 exhibit calendar. 
There are 20 different garden areas in all, including floating gardens, an English tea garden, a bamboo garden, and even a tropical rainforest. Below, we'll list some of the exhibits that really jumped out at us, and that we highly recommend you visit. 
Outdoor Escapes – Every wonder how to cultivate the perfect outdoor space regardless of your square footage? This awesome exhibit in Future World East will show you how to combine your green thumb and your home patio into a one-of-a-kind retreat. 
The Garden Butterfly House – Kids and adults alike will love immersing themselves in the colorful land of butterflies. Not only will you get the chance to explore, but you can learn all about the life cycles of these amazing creatures. 
The Prehistoric Garden – Disney has put together a brand-new exhibit showcasing plants that have been around since the time of the dinosaurs. If you want a humbling experience (and the chance to see some massive plants) this is a must-see spot. 
Chinese Zodiac Topiary– The China Pavilion comes alive each year with the animals of the zodiac. It's the year of the Ox. You can still take a photo with your corresponding sign while enjoying some amazing Asian cuisine. 
The Bonsai Collection – The ancient Japanese art of Bonsai is absolutely breathtaking to behold. At this exhibit, you can not only see dozens of these miniature works of art, but learn about its history and cultural significance. 
Disney Character Topiaries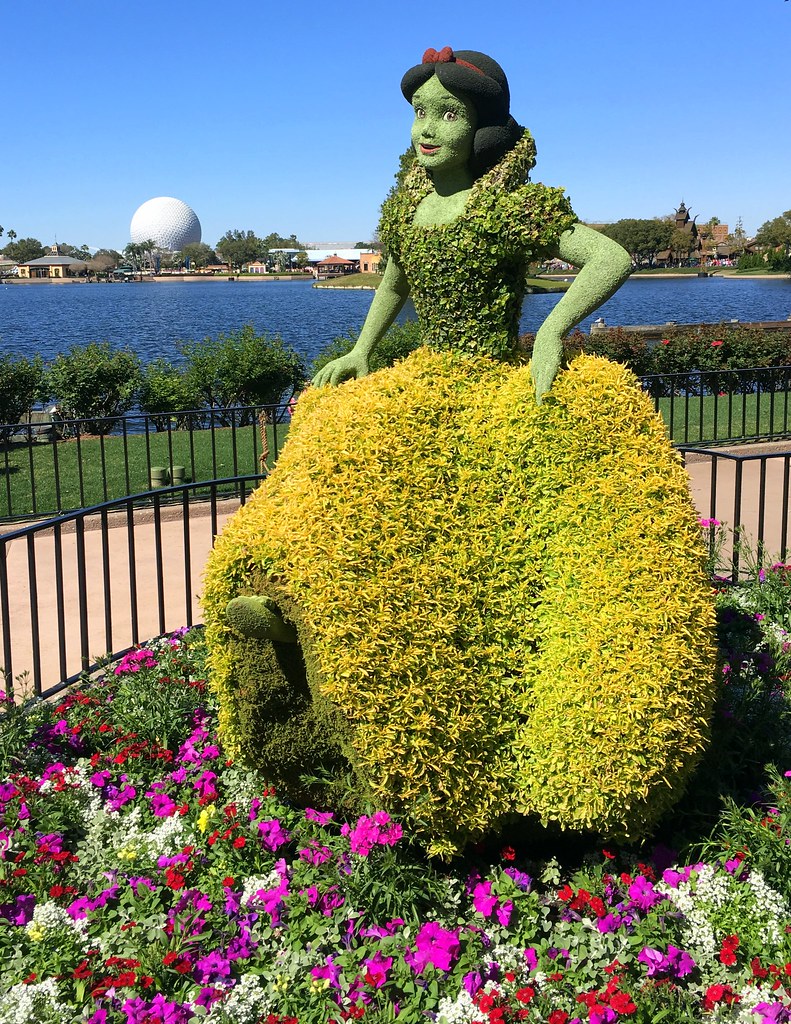 Disney's colorful cast of characters is the heart and soul of any visit to the park. However, Belle, Elsa, Mickey, and Goofy have never been quite so "colorful". They are during the Flower and Garden Festival. There are roughly two dozen total figure topiaries to discover. Each boasting characters pulled from both vintage and contemporary Disney films. Below, you can see some of our favorites, as well as details on where you can find them. 
Disney Character Highlights
Fantasia Topiary – You can't miss Sorcery Mickey and the Brooms, Ostriches, and Hippos from this classic short film. After all, they're waiting to greet you right there at the entrance to the park. 
The Duck Family – Donald Duck, Daisy, Huey, Dewey, and Louie are displayed in all their pants-less glory in Showcase Plaza. Right in front of scenic Crescent Lake.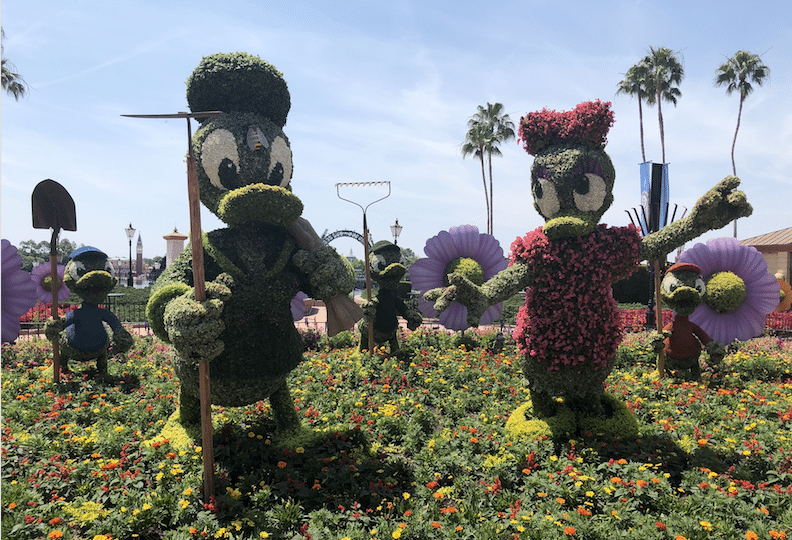 Anna and Elsa – The Norway Pavilion is the perfect spot for the sister stars of Disney's Frozen. Kids will love seeing these two brought to literal life using flowers, plants, and shrubs. But be prepared – you're sure to hear a few renditions of "Let it Go" as you walk by. 
Simba and Friends – Just outside Future World West you'll find Simba the Lion King. Along with his father Mufasa, his mother Sarabi, and Rafiki the Mandrill. One of the most colorful and dynamic of all the gardens, this one is a can't miss photo op. 
Other Important Disney Flower Festival Information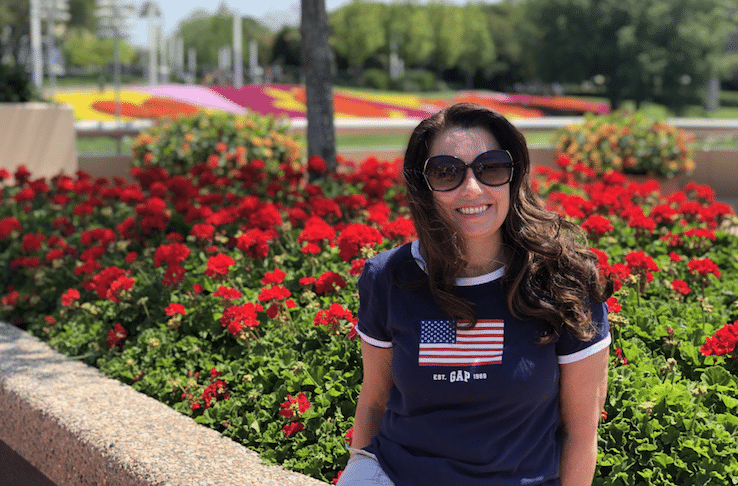 The 2021 Epcot Flower & Garden Festival is runs from March 3rd to July 5th. During that time, the park has scheduled concerts from all sorts of performing artists, exhibitions. These celebrate food and culture, and even gardening events to show you the "Behind the Seeds" world of creating the festival's displays. 
Disney Food at Flower Festival
Of course, thanks to the famed Outdoor Kitchens, which run all festival long, there is no shortage of goodies to eat and drink as you explore the Epcot grounds. If you live close, we recommend visiting the park in both the Spring and mid-Summer. This is because the Disney horticultural team switches out the early season blooms with those more tolerant of the Florida heat. Giving a brand new appearance to many of the gardens.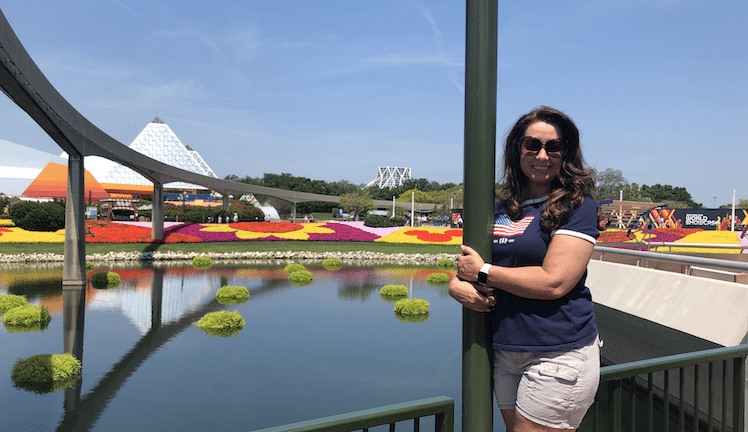 If you're a fan of gardening and flowers, or just a big fan of Disney, the Epcot Flower, and Garden Festival is an excellent opportunity to enjoy a fun-filled day outside. Like all things under the Walt Disney brand, you can rest assured no expense has been spared on the displays, food, or customer service. Bring the kids, bring your camera, and bring your sense of horticultural curiosity. You'll be happy for the opportunity to make some colorful new memories.