Garden Therapy – Boosting Your Mood by Growing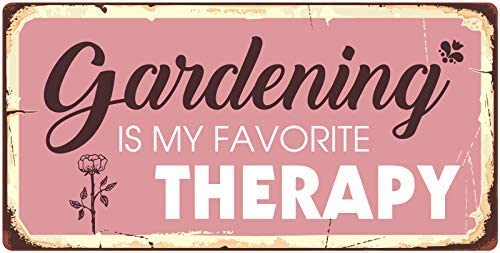 While exercising has always been applauded as one of the best stress-relieving activities, which is very true. However, gardening is oftentimes overlooked, even though it has the same effect as some type of simple exercises, like walking and cycling. Like these exercises, garden therapy can boost your mood and also provide healthy food for your family.
Accomplishment Boosts Mental Health
Gardening is a form of physical activity (be it in a suburban lawn or on a city balcony) and it provides you with the opportunity to work towards something concrete and connect with nature. This activity can be relaxing and uplifting, which inadvertently boosts your mood. This boost tends to be stronger for women and low-income individuals. Although, all forms of gardening offer a sense of accomplishment which in turn boosts mental health, those who grow their own food seem to benefit the most from this activity. 
Garden Therapy Study
In this new study, 370 people were given a mobile app to record their activity within a week. They were instructed to record how they feel during each activity on a scale of 1-7, and also the particular activity in which they participated. Two positive emotions (happiness and meaningfulness) and four negative emotions (fatigue, sadness, stress and pain) were tracked.
At the end of the study, more than 30% of the participants said they worked on their garden for about 1.5 hours, on the average during the week. To determine the net well-being of the activity, the researchers subtracted the average negative emotions experienced during the activity from that of the positive emotions. This net well-being was then compared with other activities done during the same week.
Gardening Tops the List
After the comparison with other activities, gardening scored second to the highest on the list, in terms of well-being. The only other activity on the list that scored higher than gardening was "other leisure". Which can be anything from hanging out with friends to watching a movie.
Joy of Growing Your Own Food
More still, the study reveals that even though all forms of gardening can boost mental health, those who grow their own food seem to derive more joy from their gardening endeavors and are extremely pleased with their efforts.  It's worth mentioning that, amongst the food growers, vegetable gardeners rate their activity as more enjoyable than others did. 
It may be surprising that a simple activity such as gardening, can offer the same mental boost as exercises. Nevertheless, you need to understand that gardening comprises of several activities. Research has proven to be beneficial to mental health.
Reasons Why Gardening is Healthy
For instance, being outside alone is associated with happiness. Same for even any minuscule physical activity of any nature. Healthy eating is associated with mental health, and so is having plants around you. Gardening as a whole encompasses all those things, and even more.
There is always the inclination of associating gardening with big suburban yards. However, a large sample of this study consists of people who garden in urban areas. For example in places like roofs, balconies and window ledges.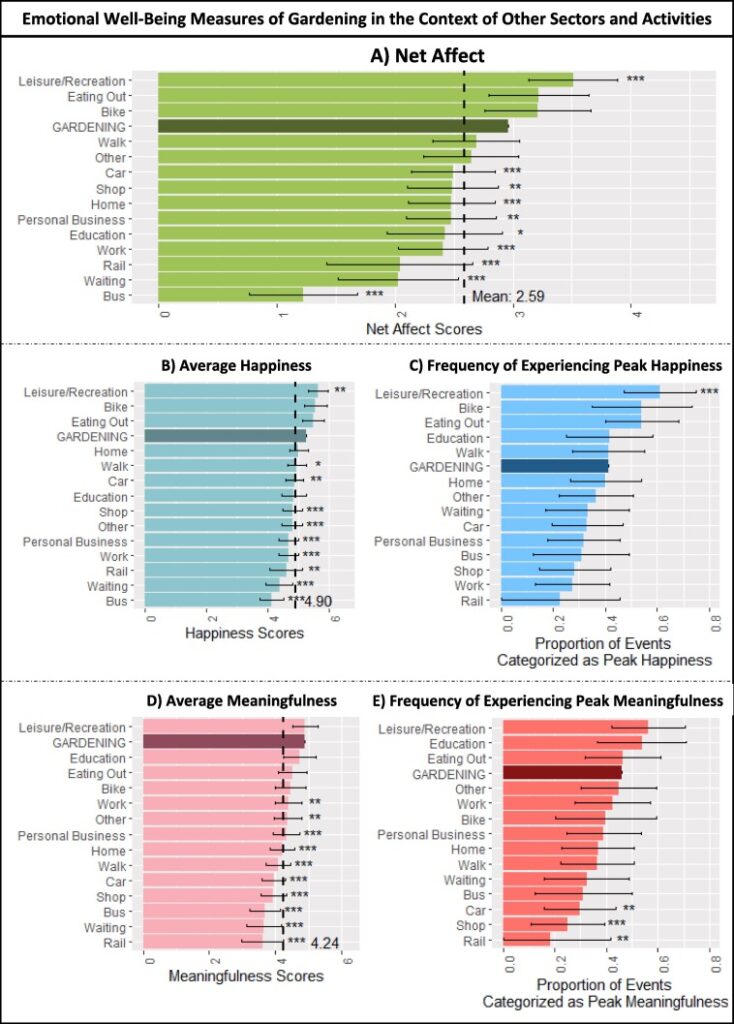 Urban Gardening Improves Quality of Life
One of the authors of the study report, Anu Ramaswami of Princeton University, says that there are much more people that garden than we actually think. She added that, gardening plays a big role in improving the quality of life of people in the urban areas. She believes the government should also pay attention to gardening when choosing future well-being projects to fund.
Interestingly, there seems to be an upsurge in gardening during this COVID-19 pandemic. According to Google data, the search interest in gardening this year alone has tripled, when compared to previous years. Some of the most frequently searched terms like "grow corn" or "grow tomatoes" have seen a significant increase in the amount of searches. This has sort of got seed companies in a rut, as they struggle to keep up with orders. But this is quite understandable, because there is a lot of concern over food supply chains these trying period. Just as there is a general need for people to have something to do at home.
All-in-all, this study conveys that if the Covid-19 lockdown is taking a toll on your mental health, then it might not be a bad idea to add a little garden therapy to your routine.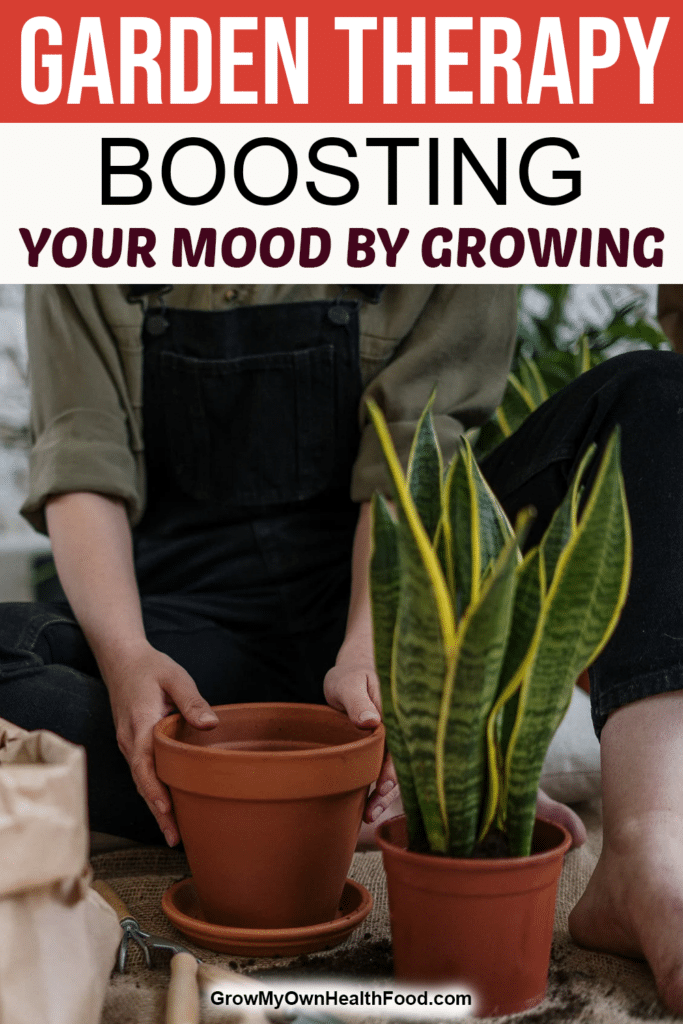 Feature Image sign available on Amazon