All You Need To Know About Radish Microgreens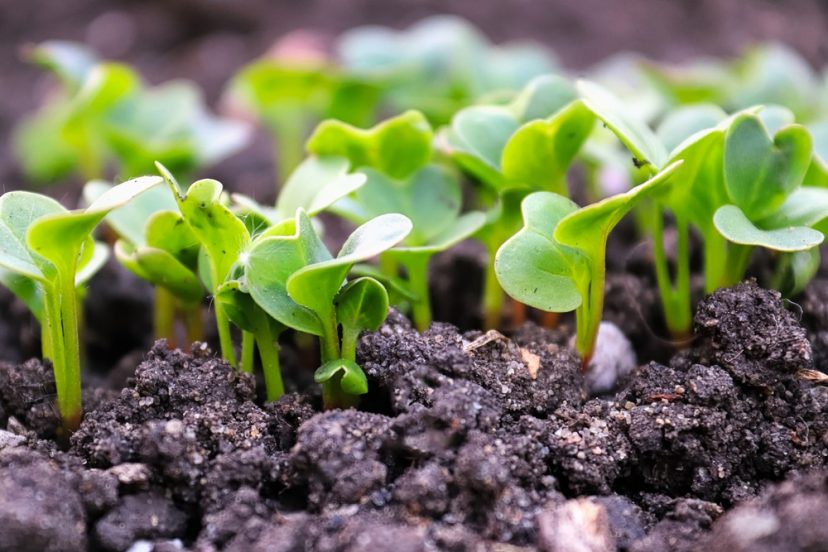 If you are uncertain about growing microgreens on your own, we have the easiest way for you to start. These vegetables are one of the easiest vegetables to grow. Radish microgreens are small and relatively require less time to grow; you will not have to worry about going out of the way for growing this vegetable as it requires minimum preparation and time to harvest. As they are very easy to grow, it makes them perfect for starters! You might be wondering why you should grow the radish microgreens when you can get them easily from a store.
The answer is that these small little plants are all you need to live a healthy life. Radish microgreens are one of the easiest vegetables to grow on your own, so why waste the additional cost of traveling when you can grow them on your own! Aside from this, microgreen radish has forty times more nutrients than a grown radish. This means you get tons of nutrients in a small quantity. Microgreen radish is the perfect healthy snack, and they have a mild spicy taste which can bring so much more flavor to your table. Make your homemade dishes much more attractive and interesting with these microgreen radishes. 
How to grow Daikon Radish Microgreens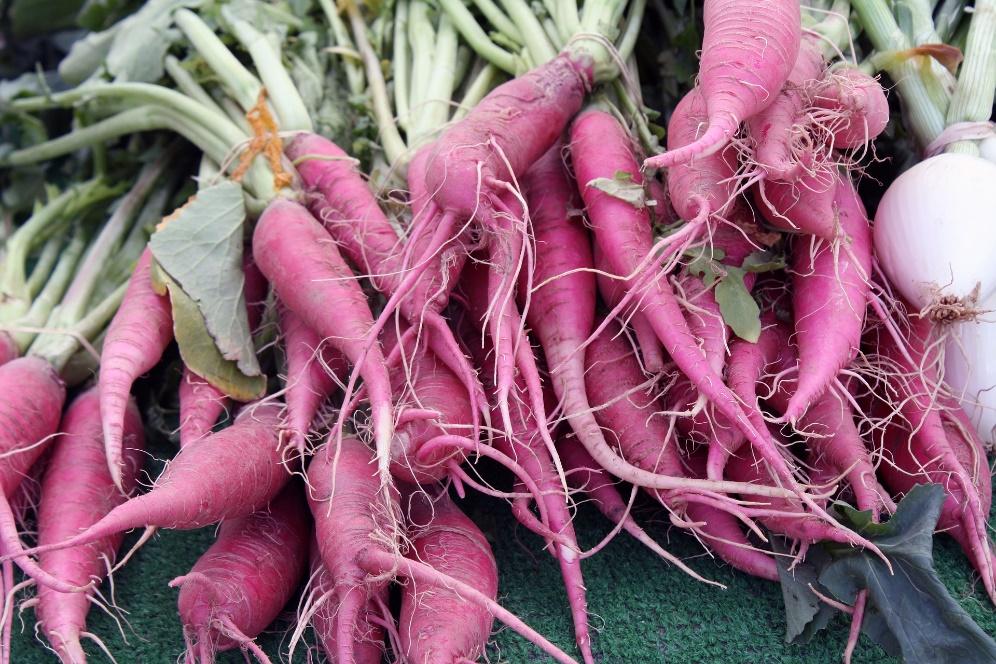 Just like every other microgreen, growing a Daikon Radish is super simple and hassle-free. All you need are four basic materials, a growing tray without drain holes, a soil mix, Daikon Radish seeds, and a spray bottle. This cost-effective method follows all the basic steps for microgreens except a few minor considerations. One of the most crucial aspects is to pre-soak the seeds in a jar filled with cold water. You need to submerge the seeds and soak them for at least 4-6 hours before planting them. The jar must be kept in a cold place; you can utilize your kitchen refrigerator for that purpose, and before planting, do not forget to rinse the seeds with fresh cold water. You can grow them in soil or hydroponically, whichever is more accessible. 
After 2-3 days of germination, you expose them to sunlight, the Daikon Radish begins to reach its peak crunchiness around day 5 or 6. Due to this fast growth, they can be harvested at any time. In order to strengthen the crop, you can flip the lid a day before harvesting. 
During all this time you have to keep check of a few details just to get the best possible results. This includes spreading the seeds evenly, keeping a check of water to soil ratio, opening the lid every 12 or so hours to let the crop steam. Coming to harvesting, make sure you harvest in a cold dark place, so they don't wilt very quickly, and make sure to rinse and dry them immediately. Although you can store your Daikon Radishes in your refrigerator, we suggest you cut and serve them right after drying to enjoy their fresh, flavorful crunchiness!
Radish Microgreens Recipe
Radishes like all microgreens go amazingly well with all sorts of salads and starters. Not just them, they are a great way to refresh your taste buds during a hefty meal. By using radishes, you get to cherish the flavors of it and your meal over and over again. Also, they are incredibly light! 
A potato salad with your amazing radishes, you will require: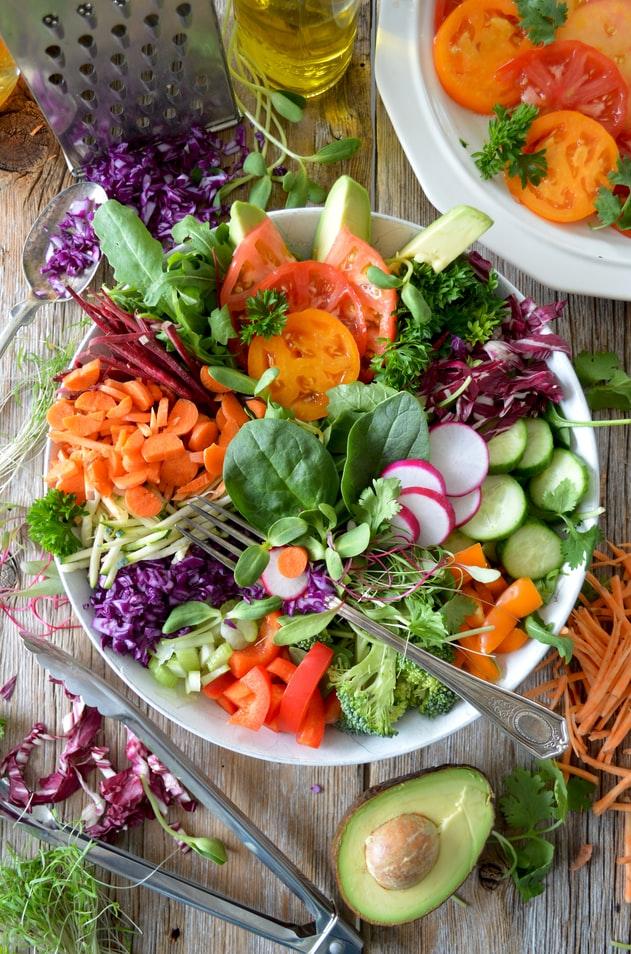 3-4 handfuls of Radish Microgreens.
4-5 medium-sized potatoes boiled or baked.
2-3 handfuls of spinach leaves chopped.
1 handful of parsley.
3 cloves garlic, chopped.
Olive oil, salt, and pepper to taste.
After cooking the spinach with olive oil and garlic, add all of the ingredients except microgreens in a bowl and mix. Drizzle more olive, salt and pepper till you get your desired flavor.
The dressing for this potato salad will be as follows: 1 juiced lemon, 2 teaspoons of mustard, and 2 tablespoons of mayonnaise. Add the microgreens and enjoy your delicious potato salad!
Another incredibly useful way to utilize your Radishes is by adding them to your microgreens smoothie. That's one way to freshen you up and add a healthy boost to your morning routine.
Radish Microgreens Nutrition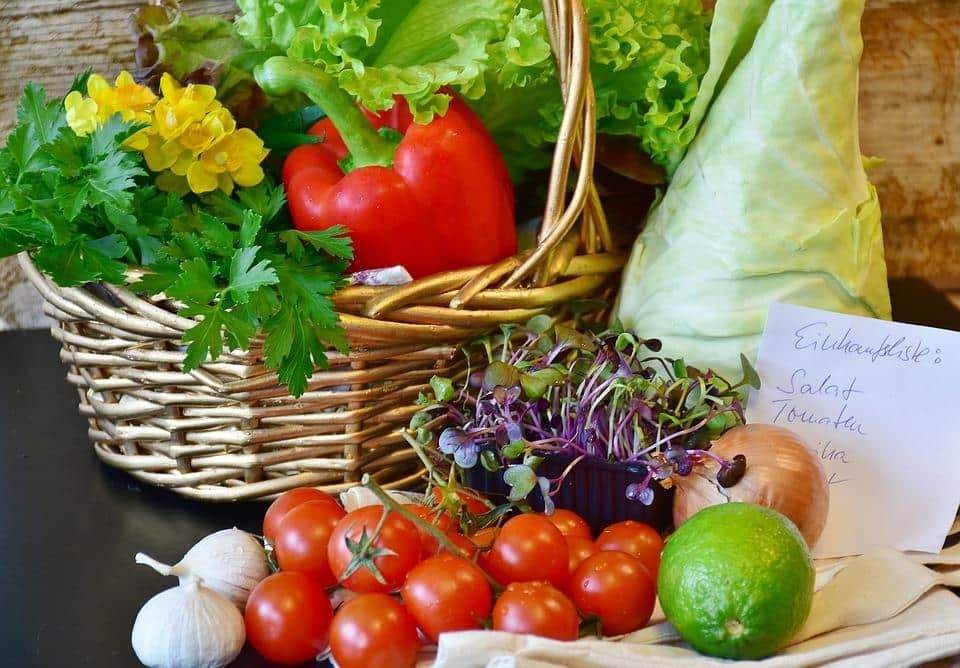 Why use medicine? When you can heal naturally with the microgreen radish. It is one of the most nutritious vegetables that you can plant. According to many kinds of research, radish microgreens consist of nutrients such as carbohydrates, dietary fiber, and vitamins (folate, vitamin B1, B2, B3, B5, B6, and C). Also, they are rich in protein, minerals (manganese, magnesium, iron, zinc, calcium, potassium, and phosphorous), fat, sugar, and water. These microgreen radishes are a dream come true for all those looking for the therapy your body deserves. Following are the advantages of using microgreen radish
Healthy digestive system – Fiber in the microgreens helps to decrease the chances of constipation and maintains blood sugar level.
Maintains blood pressure – It provides potassium to the body to control blood pressure.
Improves the basic immunity system of the body – It contains vitamin C, which can help make the immune system stronger.
Promotes healthy skin – Phosphorus, zinc, and vitamin C in radishes keep rashes, acne, dryness, and pimples at bay.   
Helps with weight management – Microgreens are filled with water so you can consume them easily, and they will help you maintain a healthy diet.
Types of Microgreen Radishes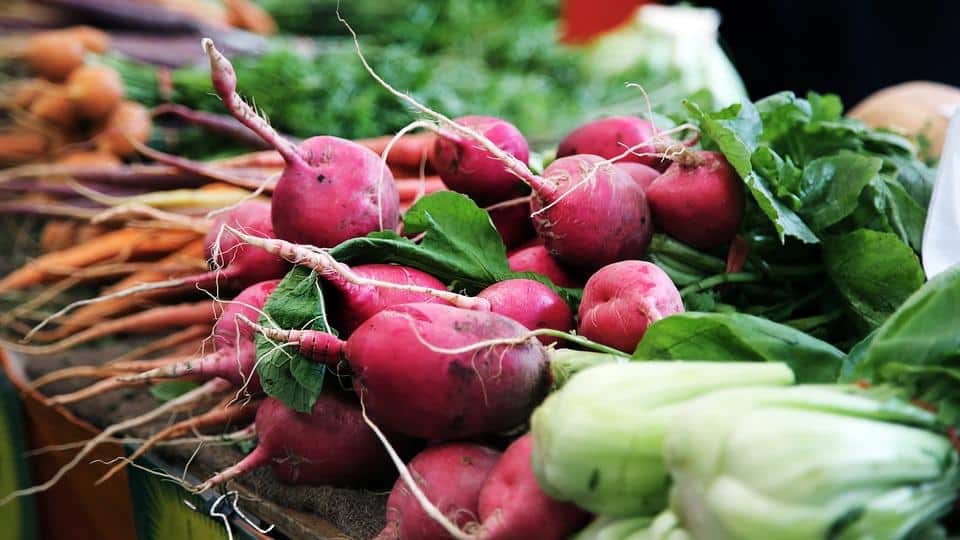 There are different types of microgreen radish that can be grown easily at home. Below mentioned are all the different microgreen radish which you can grow.
Wasabi
These are available in pastes or in powdered form and are known as Japanese horseradish. Wasabi is mostly available in Japan as it is expensive and difficult to grow.
Purple Plum Radishes
These are larger and oval-shaped radishes having a reddish-purple color. They are very similar to plums as they have a mild crispy flavor with a firm texture. 
Red Globes
Red globes are often small in size and are oval-shaped. They have a crispy attractive white flesh, and their average diameter is 1-5 inches.