Apartment Gardening Tips: Ideas for Small Indoor Spaces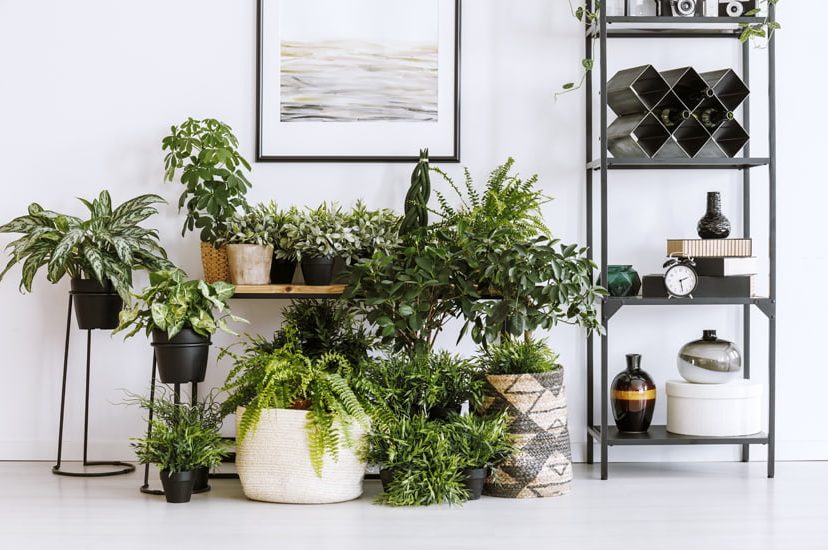 Living in an apartment limits the amount of space you have and you often don't get a yard, balcony, or outdoor space of your own. If you live in a big apartment complex without a yard, you can't even speak to your landlord about starting an outside garden.
Well, don't feel you have to do without some greenery in your living space just because you don't have a backyard. Even if all you have is a window, you can accomplish so much.
There are several options for growing plants inside your apartment. We've gathered all our best apartment gardening tips so you can create your own.
1. Know Where Your Windows Are
Before you get started on your garden, you should know how much sunlight your windows let in and how many windows you have to take advantage of natural light.
These factors determine what type of plants you should grow. When you don't have enough sunlight, your options are more limited. If you have window ledges, make use of them. They can fit small pots and planters and work well for plants that prefer a lot of light.
2. Start with Succulents
Start your apartment gardening easy, especially if you're new to gardening. You don't have to grow ten large veggie plants at once.
Succulents are great for beginners. They're a special kind of plant that adapted to dry climates by retaining water in the stem, leaves, or both.
If you're new to any gardening, these plants are perfect because they're easy to take care of. They don't require frequent watering and are really low maintenance.
Some succulents to check out:
Black-Spined Agave
Calico Hearts
Fairy Castle Cactus
Sunburst
Tiger Tooth Aloe
T4U 2.5 Inch Owl Ceramic Succulent Planter Pots
🌵Flowing Glaze Owl Pots - Perfect for holding mini baby succulent cactus and plant;

🌵Drainage Hole at Pots Bottom - Keep your plants more healthy and the moisture of soil in balance.

🌵Flowing Glazed Porcelain Handicraft - Tasteful Decoration and Gift. Ideal for adding a dash of refreshingly design to your space.

🌵Collection Set of 6 different owl pots; Dimension: Around 2.25x 2.25x 2.5;

🌵***Only Pots and Saucers, Plants NOT Included***
Prices pulled from the Amazon Product Advertising API on:
Product prices and availability are accurate as of the date/time indicated and are subject to change. Any price and availability information displayed on [relevant Amazon Site(s), as applicable] at the time of purchase will apply to the purchase of this product.
A six planter set with an adorable owl design. They're made of high-quality ceramic and glazed in a variety of colors.
They're the perfect size for little succulents.
They're small enough to fit on the average window sill.
On the bottom of the pots is a drainage hole to allow airflow as well as drain any extra water.
Herbs are another type of plant that's great for beginners. They don't need direct sunlight and grow all year around. Plus, you're starting to grow edibles for your kitchen.
Easy herbs to try include:
Basil
Chives
Mint
Oregano
Parsley
Rosemary
Sage
Barnyard Designs Herb Pot Planter Set
HERB POTS WITH TRAY - Add greenery and a touch of farmhouse decor to any space with these vintage metal herb pot planters. Place them in your kitchen or in a window to create an eye-catching aesthetic.

DECORATIVE POTS - Fill these decorative pots with small plants, flowers or mini succulents. They're perfect for keeping your fresh herbs and spices like basil and rosemary inside and close at hand! A beautiful and functional item for your kitchen or home. Display on a windowsill, counter, desktop or tabletop.

WITH DRAIN HOLES - These rustic herb pot holders with tray and 1/4" drain holes allow for the drainage of excess water into the tray, preventing root rot and making clean up a breeze. These potted planters tins make the perfect starter set for your indoor gardening!

FOR INDOOR AND OUTDOOR USE - Ideal for both indoor and outdoor use. Elevate the look of your home, office, garden or patio with these charming plant holders.

DIMENSIONS - Set of three pots. Each planter is 4.25" W x 4" H. Tray: 12.5" L x 4" W x 1" H. Color is Matte Whi
Prices pulled from the Amazon Product Advertising API on:
Product prices and availability are accurate as of the date/time indicated and are subject to change. Any price and availability information displayed on [relevant Amazon Site(s), as applicable] at the time of purchase will apply to the purchase of this product.
Barnyard Designs has this nifty and creative herb pot planter three-piece set made of high-quality metal.
They're the perfect size for small plants like herbs or succulents. These pot planters are 4.25 inches wide and four inches long.
There are drainage holes at the bottom of the pots to allow airflow and drain excess water.
3. Check Out Plants that Don't Need A Lot Of Sunlight
Sometimes you're working with an apartment that has only a few windows or super small windows that don't let in a lot of light.
Luckily, there are still some veggies you can grow in an apartment garden. Low light plants make your job easier since they don't need much sunlight to grow and can be put in a lot of different places.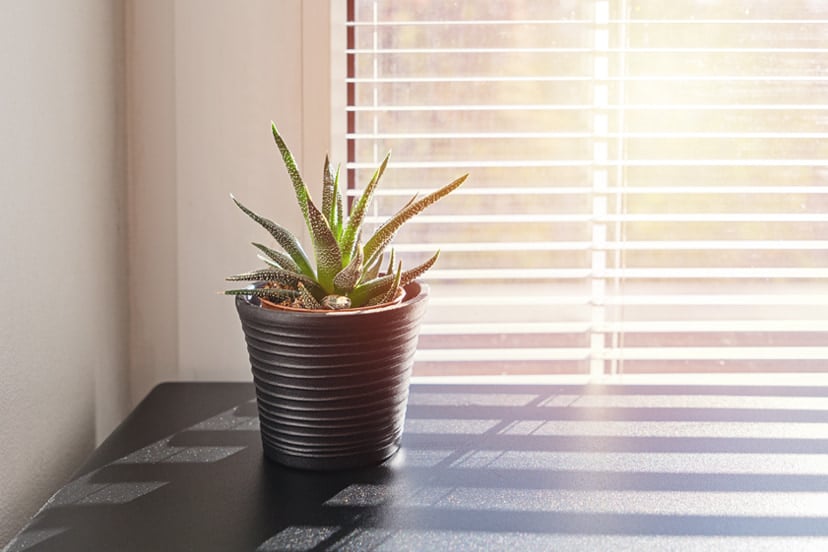 Source: canva.com
Some great indoor low light plants to try:
Beets
Carrots
Celery
Garlic
Spinach
4. Vertical Plants Work Better
Unless you can afford a large luxury apartment or townhouse, most apartments are small. You have to consider the size of the veggies you want to grow when setting up your garden.
You also have to think about the shape of the plant. For small spaces, vertical plants work. Wider veggies take up more space in your cramped apartment. Since vertical plants grow up, they don't take up much space at all.
There are some great vertical plants listed below. Keep in mind, some of these plants can grow rather tall.
Avocado tree
Cherry tree
Chives
Fig tree
Ginger
Mandarin oranges
Scallions
Tomatoes
8″ Self Watering + Self Aerating High Drainage Deep Reservoir Round Planter Pot Minimizes Mold
SELF-WATERING, 2-WEEKS+ DEEP RESERVOIR: No more troublesome wicks that clog and stop working. Our patented design incorporates an integrated self-watering feature into the body of the planter. Hollow legs reach down into the reservoir to allow the soil itself to draw moisture naturally while lifting your plant above the water, keeping its delicate root system from being constantly flooded, minimizing upkeep while eliminating common problems associated with other planters and with over-watering.

SELF-AERATING, MINIMIZE ROT & MOLD & FUNGUS: Open slats integrated into the body of the planter are designed to maintain oxygen circulation through the soil and around the bare root, minimizing the risk of rotting, mold, and smelly fungal growth that plague other self-watering planters. Keep your plants healthy, and keep your home healthy as well.

EASY TO REFILL, NO MORE OVERFLOW: Each planter comes with an easy to use clip-on watering attachment (found inside the lower reservoir saucer) to make it easy for you to water your plants. Fill up the deep reservoir directly instead of pouring water through the planter and risking an overflow. Leave it on for ease of use, or clip it on when necessary to maintain a sleek modern look.

MINDS YOUR FLOOR AND CARPET: The integrated deep reservoir dish is designed with studs on the bottom to lift the entire planter away from your floor and to prevent circular water stains typical of other flat-bottomed planters.

SMOOTH GLOSS FINISH: Safe 100% UV stabilized plastic & UV resistant pigment. Intended for indoor AND outdoor use, the planters are 100% BPA-free, made from UV stabilized polypropylene (PP) plastic while the pigments are UV resistant and part of the plastic material, not painted on. Polypropylene planters are safe and do not leach chemicals into the soil or water, will not become brittle under the sun, will not fade, or become patchy, or pe
Prices pulled from the Amazon Product Advertising API on:
Product prices and availability are accurate as of the date/time indicated and are subject to change. Any price and availability information displayed on [relevant Amazon Site(s), as applicable] at the time of purchase will apply to the purchase of this product.
This planter pot is made from a 100% UV stabilized plastic that's also UV resistant. It can sit in direct sunlight without damage.
It has a glossy surface that looks nice in any apartment.
It has an integrated self-watering feature in the body with hollow legs that reach into the reservoir so your plant can soak up water as needed. The plant itself sits above the water.
It has a clip-on water attachment so you can pour water into the reservoir instead of right on the plant.
Also on the bottom of the planter is large slats. These slats allow perfect airflow for the soil. No worries about mold or fungus.
5. Use the Correct Soil and Fertilizer
Plants thrive in the right fertilizer and soil. Together, they get plants all the nutrients they need to grow strong and healthy which is why it's important to use the right fertilizer and soil for an indoor plant.
When it comes to soil, you have to choose carefully. The wrong soil in a potted plant doesn't allow enough airflow and water won't be able to seep in or drain.
Potting mix is a great choice. It's made for potted plants and uses compostable organic matter and peat moss for water retention, among other nutrients.
It's also lightweight. This creates air pockets to allow water to flow through the soil.
As for fertilizer, you can use any type but there's one type of fertilizer that delivers the best results. Organic liquid fertilizer may be pricey but it's worth every penny for the health of your plants. Liquid fertilizer has all the things your plants need to thrive. This includes micronutrients, plant hormones, and vitamins, just to name a few.
The Bottom Line
Even if you live in an apartment, you can grow and garden using our tips and tricks. You don't have to give up your love of gardening because of a lack of space, just follow these apartment gardening tips.
To learn more, sign up for our newsletter here.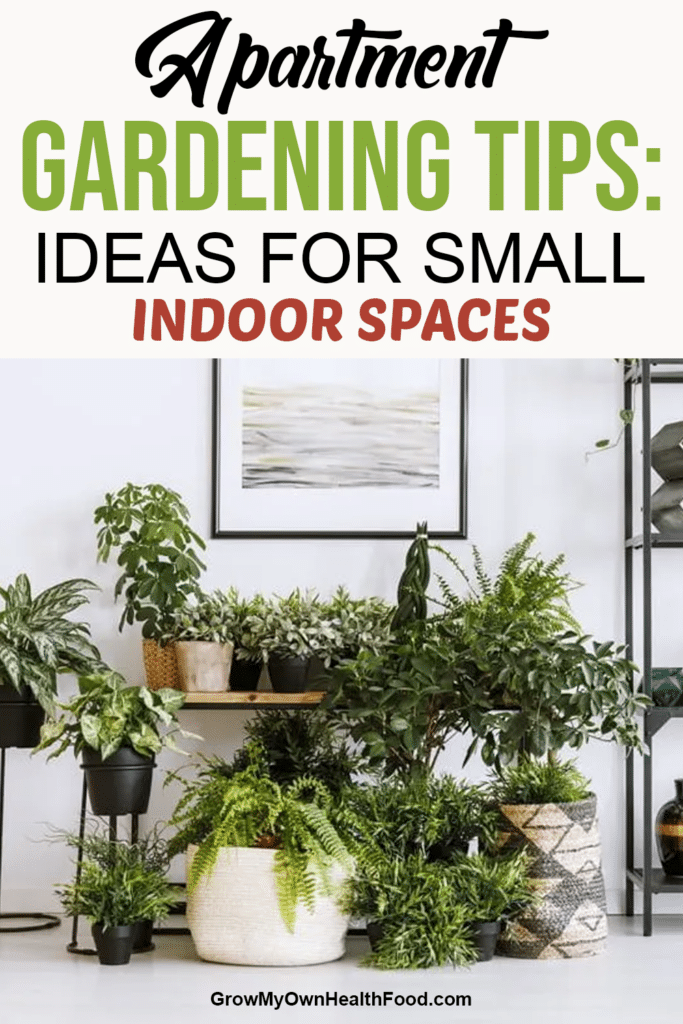 Source of Featured Image: canva.com