How To Grow Mint Indoors – Super Easy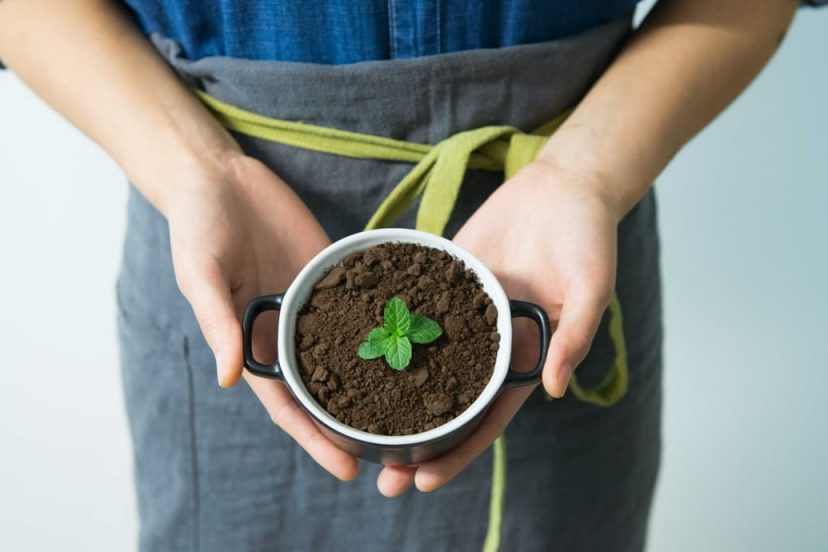 Mint is a fantastic, aromatic herb that is also super easy to grow indoors. Fresh mint smells incredible growing inside; it creates a relaxing, soothing atmosphere. It's also wonderful having mint right at your fingertips for a quick hot tea, hot chocolate, or for making a much needed mojito.
Did you know there are over 600 varieties of mint? Yes, there are so many more than the classic peppermint or spearmint. Of course, simple peppermint is good, but these are a few others that we love. If you can't decide on just one (and why would you want to!), this collection of mints solves that problem.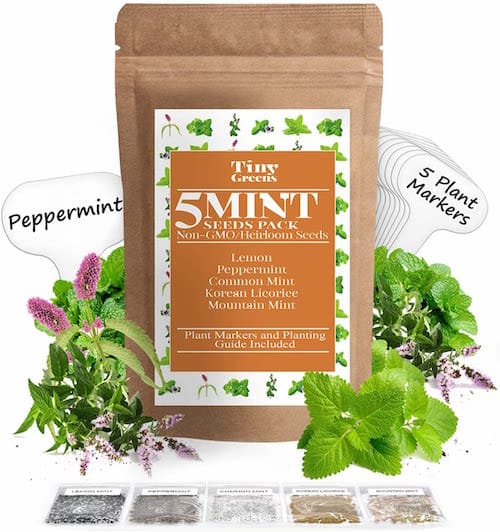 Top 5 Favorite Mint Varieties
Chocolate Mint –
A mint that smells like chocolate, what could be better? The smell is light, the taste is perfect, and it is amazing in hot cocoa.
Orange Mint –
The fragrant scents of citrus and lavender combine together to make this mint extra special. It adds zing to a freshly prepared salad, is excellent in jellies, and turns lemonade into an exotic treat.
Apple Mint –
A mildly fruity, subtle fragrance makes this mint variety unique and distinguished. It is especially enjoyable brewed in a hot tea, and works wonderfully to melt the world's worries away.
Pineapple Mint –
When you yearn for the tropics, pineapple mint delivers. Add this sweet, fragrant exotic-smelling mint to fruit salads or salsas to make the flavor pop.
Ginger Mint –
The delicious fruity ginger scent of this mint is delightful. It is excellent crushed and stirred into iced tea or lemonade, especially on a hot summer day.
How To Grow Mint Indoors
The easiest way to grow mint is to get a cutting from a friend or buy a plant from a local nursery. Mint seeds are sometimes difficult to germinate; they take 2-4 weeks to sprout. Mint plants are perennial and will thrive for many years indoors. Once you have one plant, it is easy to start other with cuttings from the original.
Grow Mint From Seeds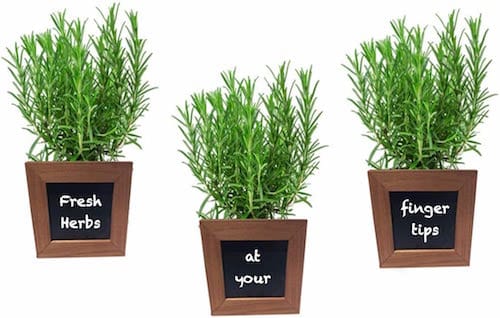 Fill a nice potting container with a good organic potting soil mix.
Wet the soil well.
Spread a few seeds over the prepared area, then cover them with 1/4" more soil.
 Put the pot in a warm location.
Lightly spray the soil with water every day, so it is moist but not soggy.
When the seeds sprout, move the mint plant to a warm, sunny windowsill where it will receive lots of indirect sunlight (east-facing is best).
Thin the seedlings once they reach a few inches tall, so there are 4-6" between each plant.
Water when the top of the soil feels dry, usually once or twice a week.
Grow Mint From Cuttings
Cut a 4-6" branch off the stem of the mint plant right below the node.
Remove the leaves from the bottom few inches so that none will be in the water.
Put the stem in a clear glass or jar of water.
Place the glass on a sunny windowsill.
Every 3-4 days, change the water.
Watch the stem grow roots, and when they reach 2-3", transplant them to a good potting soil.
Grow Mint In Water, Without Soil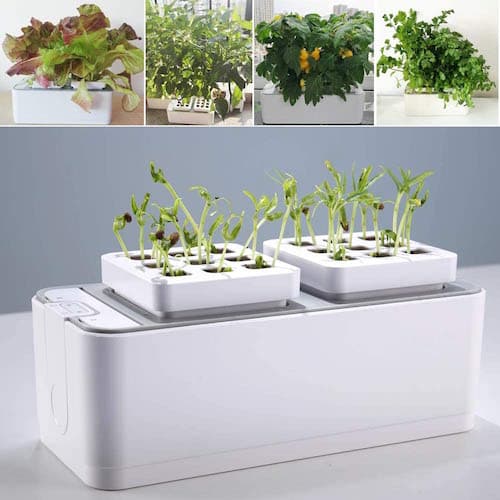 Follow the instructions for growing mint from cuttings.
When the roots develop, transfer the plant to a hydroponic system like this self-watering one. Or, for a creative centerpiece, consider this fish tank hydroponic garden combination.
Continue changing the water every 3-4 days to replenish nutrients, and follow the instructions of the hydroponic system for adding grow fertilizers.
As the plant grows, prune the top leaves off and use them in cooking or teas.
Mint plants won't grow forever in just water, but they do thrive for quite awhile. It's best to transplant them to soil if you want them to live for years.
Mint Aromatherapy Uses
Mint is used to boost energy, stimulate circulation, soothe tension and stress, and alleviate muscle fatigue. Using fresh mint to refresh the mind and soul is as easy as pinching off a few leaves and holding them to your nose. Alternately, the mint leaves are lovely and still full of fragrance dried and used to create your own teabags. These make a great gift for stressed-out friends and family, too!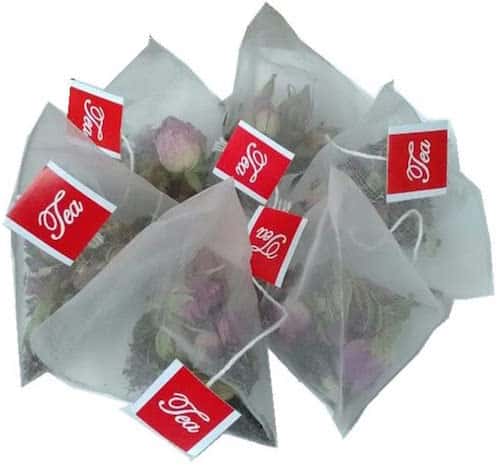 Mint Culinary Uses
This versatile herb has many applications. It's most commonly used to make tea (hot and cold), ice cream, hot chocolate, sauces, salad dressings, and enhance plain water. Fresh mint leaves added to ice cube trays and frozen are perfect for adding a zingy pop to summertime drinks. Mint also combines fantastically with basil to create a pesto with extra flavor depth. Chocolate cake flavored with and decorated with fresh mint leaves is utterly divine.
It's the ideal time to learn how to grow mint indoors, as well as how to start growing all types of herbs indoors. As the days grow longer and we seek out extra comforts, it's amazing to have fresh mint and other herbs on hand for re-energizing aromatherapy. An indoor herb garden is an uplifting and easy project for your home, with multiple benefits that last throughout the year.