Pet Owners Guide to Safe Gardening – Hidden Dangers For Pets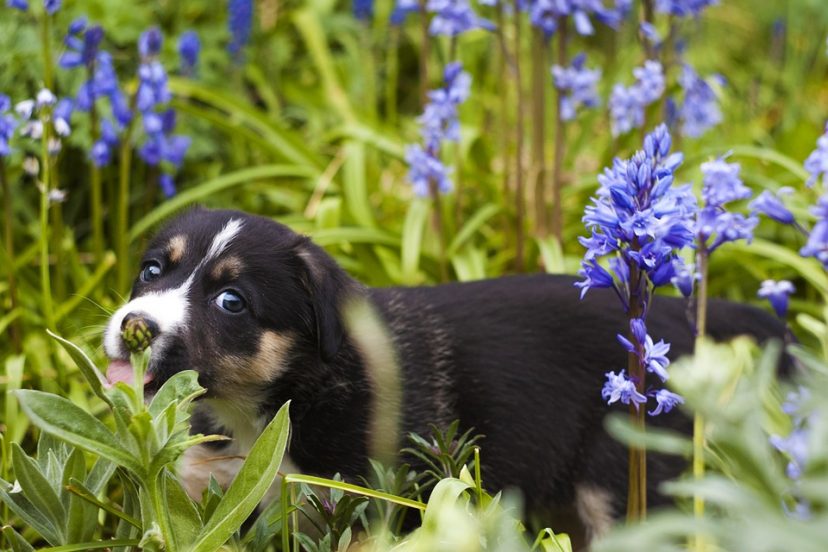 Even if you're not the regular gardener, the coronavirus pandemic may have necessitated the need to plant a garden brimming with beautiful flowers and vegetables. Now, you may be at a loss on how to go about the whole process if you've pets at home. It's one thing to plant a garden, and another to do it safely with pets roaming around. So, it's important to consider the safety of both your garden and pets, when conceptualizing your garden design. In a nutshell, you need to find a way to maintain a balance between what is beautiful and what is pet safe. Our pet owners guide to safe gardening can help keep your pet safe and allow you to enjoy all your hard work.
Choosing Pet Safe House Plants
If you're a new gardener, you may not be aware that there are certain landscaping and house plants that are toxic to pets. Dogs can chew almost anything, and even cats, when allowed can nibble on some leaves of plants. Some people assume that pets can tell which plants are harmful and therefore not gnaw at them, but it's all a myth. This is why you've to be careful with your plant selection.
According to ASPCA National Animal Poison Control Center, popular toxic plants include, daffodil, tulip (bulbs), iris, ferns, black-eyed Susan, clematis (stems & leaves), azalea/rhododendron (all parts), yew (all parts), lily of the valley (leaves and flowers), day lily, narcissus, tomato (vines), pokeweed (a common weed), bleeding heart and foxglove. You can access the complete list at www.aspca.org/apcc.
Pet Safe Garden Fences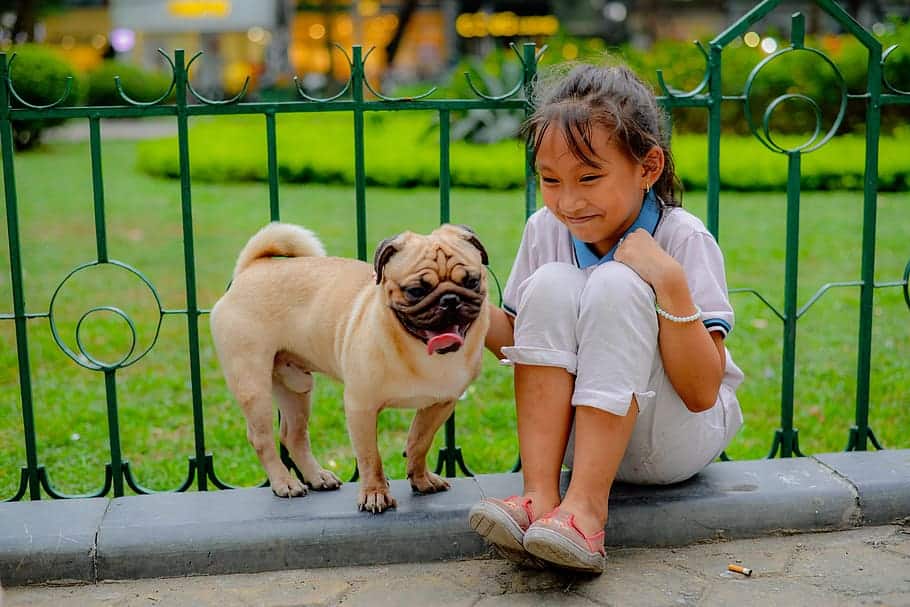 More so, a pet-friendly garden will always incorporate fences. Certain landscaping shrubs and plants have pointed leaves, sharp edges or thorns that can be harmful to pets. So, you should fence off the garden areas that have these type of plants in order to protect your pets. If you can't easily fence off those sections, then you should fence off the entire garden. Keep this in mind as you design your garden.
Pet Safe Weed Killers, Herbicides and Pesticides
The use of weed killers, herbicides and pesticides in gardens and lawns can result to severe physical reactions to pets, and sometimes death as soon they are exposed to them. This can happen is several ways; when pets nibble on portions of treated plants, lick their paws after walking through a treated area of the garden. This can be very dangerous to pets, so utmost caution need to be applied when gardening with pets around.
Pets and Pesticides
According to a 6-year study by Tuffs University School of Veterinary Medicine, the lymphoma presence in animals is linked with some chemicals used in the lawn. This is mostly true for lawn products that contain 2, 4-D acid, a chemical component meant to kill of dandelions and clovers.
In addition, another study carried out by the Department of Veterinary Clinical Sciences at Purdue University in 2019, shows that some chemicals (e.g. 2,4-D acid, 4-chloro-2 MCPP and dicamba) used in the lawn or garden are directly correlated to bladder cancer. The study further stated that, it's not safe to keep these type of chemicals in the house, even if you're not spraying your lawns or gardens with them.  This is because your dog is still likely to get affected by the chemical if it inhales an open bag of fertilizer or chews a hole into the bag.
One solution is to only use natural pesticides. Ensures a safer garden for your pets, as well as you. This way you don't have to worry about how long after lawn treatment is it safe for pets.
Signs of Dog Exposure to Pesticides
More so, if you have a pet that always runs through a treated lawn and then goes back into the house, know that the chemical may have been trapped inside its paws. Early signs of exposure to toxic chemicals for dogs include, difficulty in swallowing, weight loss and changes in eating habit. Detecting and reporting these symptoms early on to your vet will help with more effective treatment options.
However, unlike lymphoma, it may be hard for you to detect the presence of bladder cancer in your pet. The major symptoms of bladder cancer include, frequent and painful urination, and blood in urine. So, you should also look out for these symptoms.
Coming to pesticides, ensure your pets doesn't eat rodent bait, snail, slug or any poisoned pest, as this could lead to severe health complications. You can always fence off the garden area, but you still need to watch out for certain symptoms.
Pet Water Garden Danger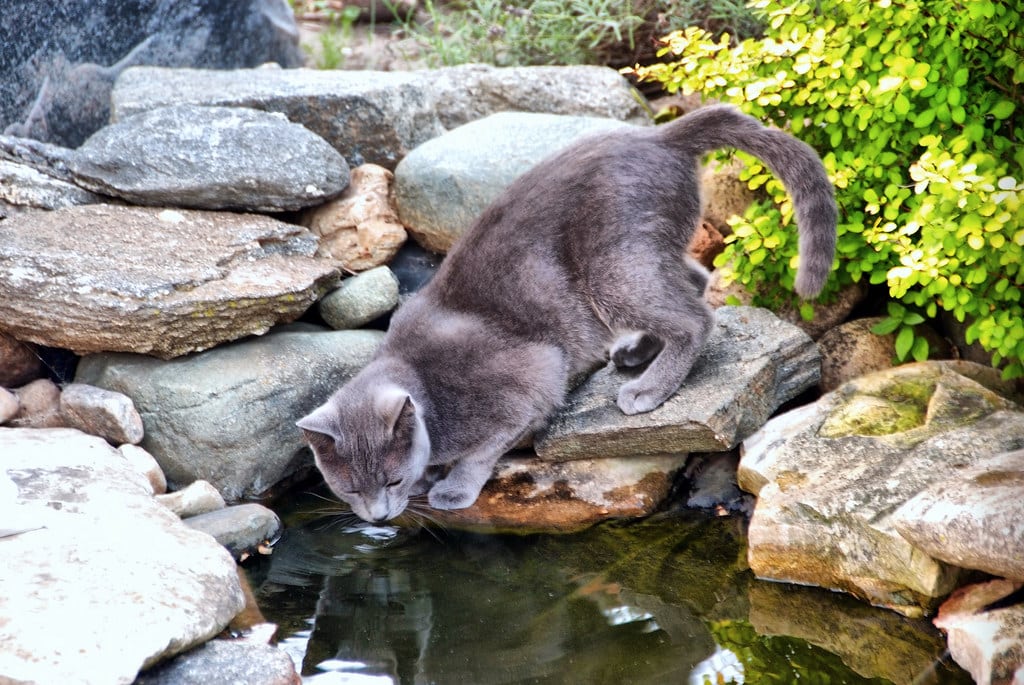 Water gardens can be quite hazardous to pets, as any adventurous cat or pup can take a plunge into the garden or even drink the chemical-laden water. So, always fence off water gardens or any other water features you've for your garden.
Garden/Lawn Maintenance Equipment Pet Safety
Ensure your pets are indoors whenever you're using hedge trimmers, lawnmowers or weed eaters, because they can be harmed even from a distance. For example, rocks, twigs and other debris can become projectile objects and inflict serious injuries to your pets.
Pet Safe Mulch
It's not unusual for puppies to chew on mulches, which may result to intestinal blockage. This can be fatal and sometimes require a surgery to save the pup's life. One notable type of mulch that dogs like to consume is the cocoa bean mulch. This particular mulch contains theobromine, a chemical substance that can cause seizures to dogs, and sometimes even death. So, keep your pets away from any type of mulch.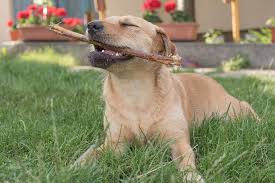 Weekly Inspection for Garden Pet Hazards
You need to inspect your garden weekly for certain unexpected plant matter like decomposing black walnuts, which could be harmful to pets. Also, toadstools and other forms of fungi are likely to appear on your property after a lengthy period of damp weather. Endeavor to remove all these as soon as you notice them, as they can be toxic to pets.
Pet Safety Recap;
Review the list of ASCCA on toxic plants before choosing plants for your garden.
Always walk your dog on a leash
Fence off your garden, especially areas containing toxic plants or water pond.
Rinse off your pet's feet if you think they've been exposed to toxic chemicals from the garden or lawn.
If you can, don't make use of cocoa bean shell mulch.
Place chicken wire on the ground and anchor it with rocks to prevent dogs from digging up garden areas.
Always keep an eye on your pets when they are loose in a fenced-in yard.
Have your pets indoors when you're hedge trimming or mowing.
Clean off plant debris after trimming trees, shrubs and weeding.
Stick to environmentally-friendly products (organic gardening).
Guide to Pet Poisoning Emergencies
Call the vet immediately, if your pet has suddenly ingested a toxic gardening product. Here's the information to provide your vet or the national animal control center when you call;
1. Type of plant ingested
2. The approximate weight of the pet
3. Label information about the toxic substance
4. Time of ingestion
A consultation fee may be needed, so have your credit card ready. Also keep hydrogen peroxide handy, in case an induced vomiting is needed. But, only use it in line with the vet's instructions.
While you're staying home, and looking to try your hands on gardening, remember that safety comes first before any other thing. And if you've got pets, their safety should be your utmost concern when creating your garden ideas. Hopefully our pet owners guide to safe gardening has given you some tips to follow. Happy Gardening!