Indoor Gardening Supplies: A Checklist to Get You Started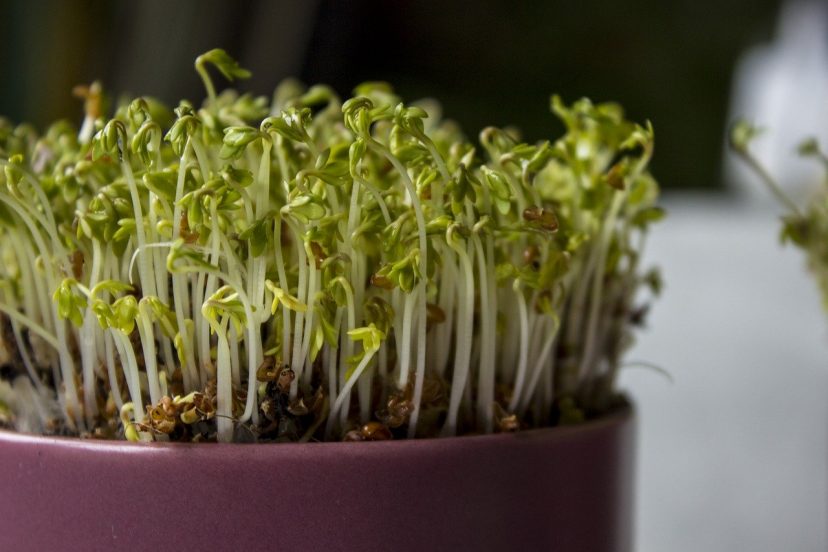 Shopping for indoor gardening supplies? How much space do you have? This is an important question because it will decide which tools, lights, pots, soil, watering systems, and seeds.
We've divided this checklist up by the space you have to work with, whether that is small, medium, or large.
Small Indoor Gardening Supply Shopping List
Tools – This TomCare set is practical and lightweight, including every basic tool you need. The pruner is tough but not too big, and it all comes in one convenient bag. This makes it effortless to carry. Rubber handles make tools easy to hold. The bag itself is large enough to accommodate other growing supplies you might need too.
Containers – With limited space, you should stack the pots. Stackable pots are available, or you can use compact shelving to maximize space. Also, check out this mini-greenhouse, which provides a tubular steel frame, a roll-up zippered door on a polyethylene cover.
Mr. Stacky Self-Watering 3 Tier Stackable Garden
---
5 Tier Strawberry and Herb Garden Planter
---
TJ MOREE Wall Hanging Rope Shelf Wood Hanging Plant Shelves, 3 Tier
Seeds – All the most delicious gourmet herbs are growable in a small indoor garden. This set of seed packets are paper and breathable and come equipped with instructions.
Potting Soil – Get small bags one at a time to avoid having to store. Here is an excellent option from MiracleGro: Miracle-Gro Indoor Potting Mix 6 QT. Read the instructions on the packaging.
They will provide some helpful hints on complimentary products like fertilizer, pest control, water storing crystals, and best seeds. Sometimes you can purchase items together.
Light Bulbs and Fixtures – For a small indoor garden, you can purchase individual grow bulbs and install them in an ordinary lamp. This is the most compact and convenient option for limited space.
Medium Indoor Gardening Supply Shopping List
If you have a little more space to work with, such as a sunroom or part of a basement, here is a checklist.
Tools – Make your indoor gardening supply shopping easier with this fully equipped set by INNO STAGE. Offering a full seat and backrest, this set provides everything you will need for a mid-sized indoor garden. This one comes with trowel, grass fork, transplanter, pruning shears, sprayer, gloves, 98 ft of bind line, detachable tote bag, and kneeling pad.
Containers and Shelving – With a little more space, you can spread things out a little more and have a larger variety of plants, including vegetables and fruits. Available options still optimize space, like this one from Mindful Design.
The Mindful Design unit also comes with the lights built-in, which reduces the number of items on the list! Consider also using these convenient grow bags: CASOLLY 7 Gallon 5 Pack Square Grow Bags with Heavy Duty Handles.
Soil and Fertilizer – To get larger quantities of soil, graduate to the bigger bags and the kits that provide fertilizer packages, like this one from Michigan Peat, 8 quarts.
Seeds – Make things easier on yourself and purchase seed kits that offer many options in one set. Here is a handy 50-pack kit of heirloom vegetable seeds from Black Duck.
Light Bulbs and Fixtures – These LED Grow Light strips are incredibly versatile. They adapt to your shelving and can be moved, expanded, and modified as needed. Here is an option that combines the light with the tray, AeroGarden 45W Grow Light Panel.
Large Indoor Gardening Supply Shopping List
If you have a lot of space in a basement or a full greenhouse in the yard, this shopping list is for you. If you haven't already done it, we also suggest that you connect with a local greenhouse and the professionals who work there.
At this scale, you need access to good advice, especially when you have unexpected things happen, like a particular LED Light system isn't producing the results you hoped for, or the soil isn't right, or the seeds aren't germinating. The professionals will have practical experience in your climate that you won't find online.
Tools – Get yourself a good tool kit, like this one from ONIVA. This might only meet the needs of your smaller tasks, though. With the scale you're working with, you might need to bring in some bigger outdoor tools, including:
Containers and Shelving: Pots and trays are available in all sorts of sizes. Try this one from Viagrow with humidity domes. Buy lots of trays at once with this 5-pack from Handy Pantry Store. If you don't already have a greenhouse, consider a portable one. These come with shelves, cover and ready for heavy-duty indoor growing:
Home Complete Walk-In Greenhouse – Indoor/Outdoor with Sturdy Shelves
---
Scool Indoor and Outdoor Greenhouse with Shelves
Soil and Fertilizer – Depending on the scale of the indoor garden you're planting, you might have to purchase a full yard of soil from a local provider. A standard full-size bag of potting soil contains 16 quarts. A full yard of soil delivered by truck by a local provider can contain the equivalent of approximately 800 of those bags.
You can measure how much you need by calculating the capacity of all your containers. Each 10" by 20", 2.5″ deep tray has 500 cubic inches of capacity, so you will need about 9 quarts of soil for each tray.
Volume of trays (converted to quarts) x number of trays = required quarts of soil.
Divide the required quarts of soil by the amount in one standard bag, 16 quarts. For instance, if you wind up needing 500 quarts of soil, you will have to buy at least 30 bags.
Seeds – If you're the adventurous type, try the blind seed bags like this one from the Sustainable Seed Store!
Light Fixtures – Large fixtures like this one from BLOOM PLUS will provide 5×5 feet of full-spectrum light vegetable coverage without consuming the energy of comparable incandescent or fluorescent fixtures. This one is dimmable and gives plants more energy without burning them.
The LoPro Max Horticultural Luminaire provides full spectrum for 4×4 feet vegetable plot. You can also purchase multiple self-contained stackable grow garden units like this one from Mindful Design.