Summer Tree Pruning – Ultimate Guide to Getting It Right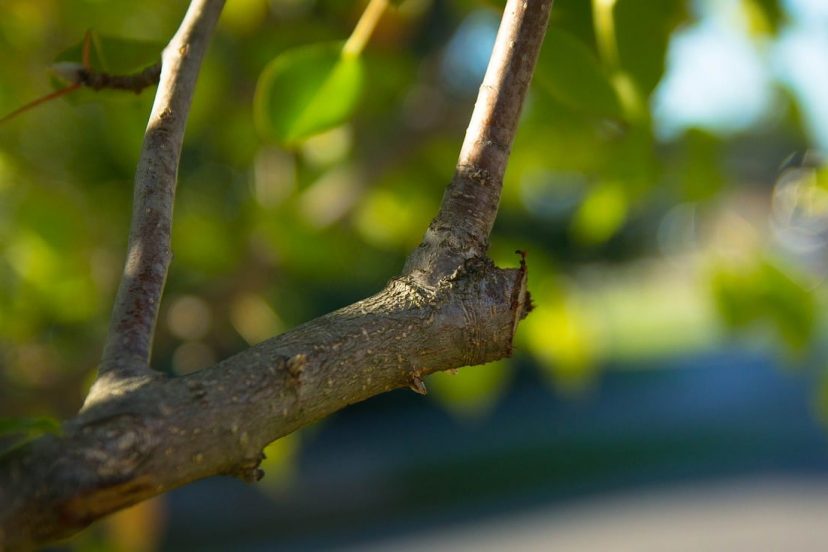 No doubt you've seen a lot of trees, and may have even grown some on your own property. However, how much do you know about trees and their needs for pruning? There are certain things to consider when it comes to summer tree pruning, that is, if you want to get it right.
According to Washington State University Extension, tree pruning can be an art as well as a science.
The science of tree pruning entails understanding its development over time; how trees convert carbon into sugars, how lights affect their growth, how they absorb water through their roots, etc.
On the other hand, the art of tree pruning is all about pruning the tree in such a way that both its productivity and balance of growth is esthetically pleasing to you.
So, how do you rightly prune a tree?
For starters, you've to make sure the pruning matches the predetermined size and growth habit of the plant. Remember, the tree is a complex organism with a self-supporting system. If you remove too much of what the tree needs to sustain itself, it can lead to poor growth, overgrowth, disease and even death.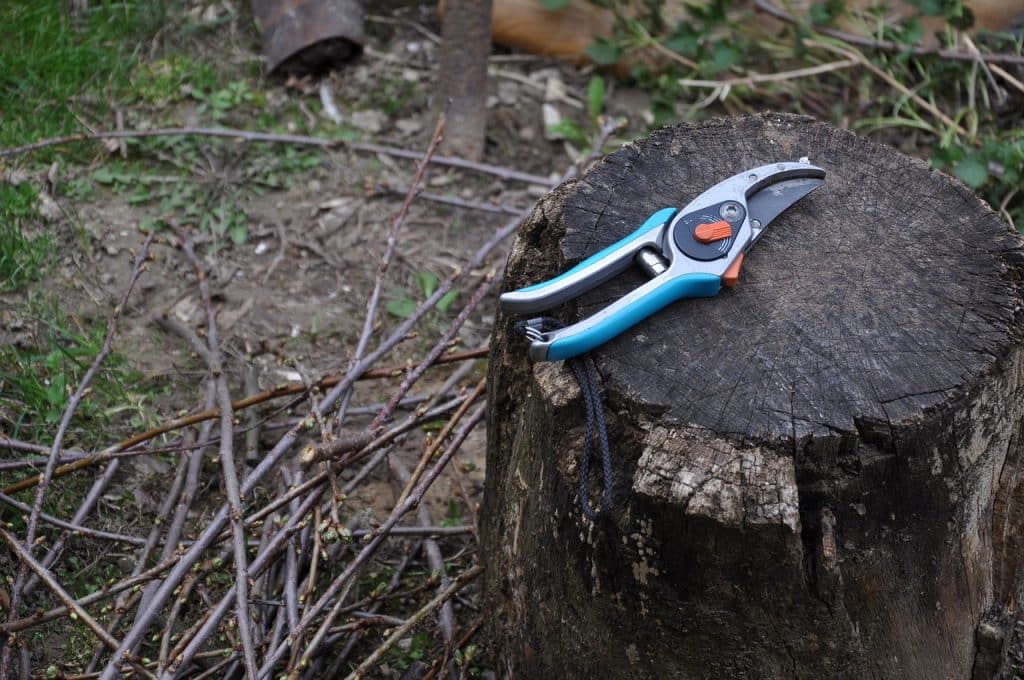 If you think a plant is too large for its space, it's far better to remove or replace it than over-pruning them.
First step to pruning is to remove diseased foliage, dead wood, deranged branches and damaged branches. Be careful with the cuts, in order to minimize damage to the tree. Make the cleanest cut possible, just above the branch collar.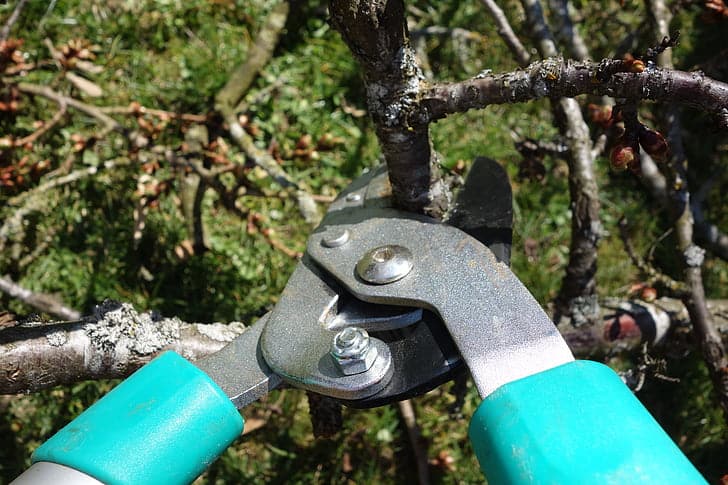 The best time to prune a tree is during its dormant season, a period when its growth and development is temporarily stopped. A lot of plants can benefit from summer tree pruning.
Some plants like dogwood, lilac, and maple can easily be pruned in hotter and drier weather, as this reduces the chance of bacterial and fungal infection. For Japanese maples specifically, you can prune out smaller branches to let in filtered light, and then carefully cut out regrowth from previous pruned cuts in order to encourage new stronger branches.
Now for plant suckers, which is common with birch, willow, magnolia, viburnum, and flowering cherry, you can start on time to remove the excess growth at intervals. A good approach is to prune out about 10 percent both in the summer and in the late winter.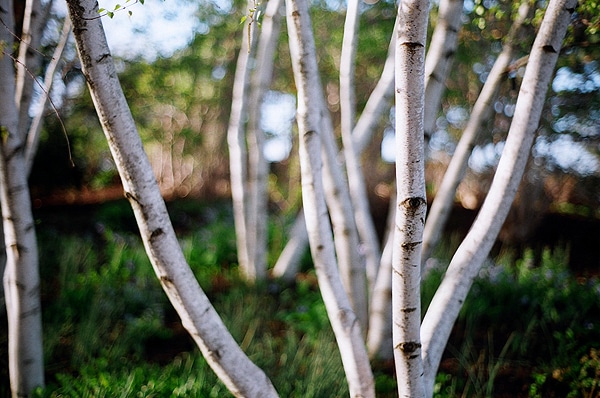 Fruit Tree Pruning
For fruit trees, such as apple, pear, peach, etc., it's advisable to allow for more sunlight and air during summer pruning. This will help improve the sweetness and size of the fruit before harvest time. Additionally, pruning of mature stone fruit trees like apricot, plum, cherry, and peach helps in reducing the risk of fungal disease, while enhancing the tree's conversion of carbon into sugars.
The summer is also a good time to prune trees that grow flat against support. There is usually lots of growth during this period. So, you can let it more sunlight by creating nice fruit spurs close to the flat plane of the tree.
Pruning Tools
Here are few of the best tools of the trade you might consider:

To avoid climbing on a ladder, you might consider a reach pruner. Our favorite is the Corona TP 3206 long reach pruner. The head rotates, tilts & swivels for unlimited cutting positions. Power glide comfort grip eliminates tangled ropes. Oval end-grip with rubber over mold increases reach. No ladder, no bending, no stress.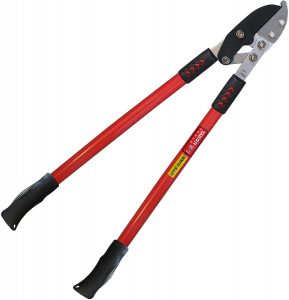 For those branches you can reach from the ground we like the TABOR TOOLS GG12A Anvil Lopper with Compound Action. Chops through 2" BRANCHES effortlessly. This longer 30" model will allow you to work with some extra strength and leverage and to efficiently navigate around higher limbs.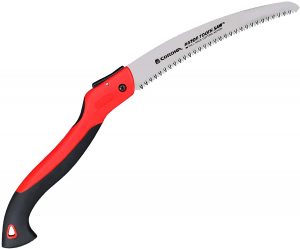 For sawing through 2″ plus limbs we recommend the Corona RazorTOOTH Folding Pruning Saw, 10 Inch Curved Blade. 3 sided razor teeth make for efficient cutting. An ergonomically designed, co-molded handle provides a comfortable grip for extended use.
Should I use a Pruning Sealer?
Most of what we've read suggests not to use a pruning sealer. I have to admit I used them in the past. However, after reading this study I stopped. Let us know what you think.
Conclusion
That's just about it on how to rightly prune a tree in the summer. It doesn't only apply in the summer, but also at any other time of the year. The purpose is to improve air circulation and sunlight to the center of the plant at all times.