12 Best Gardening Gloves To Hone A Green Thumb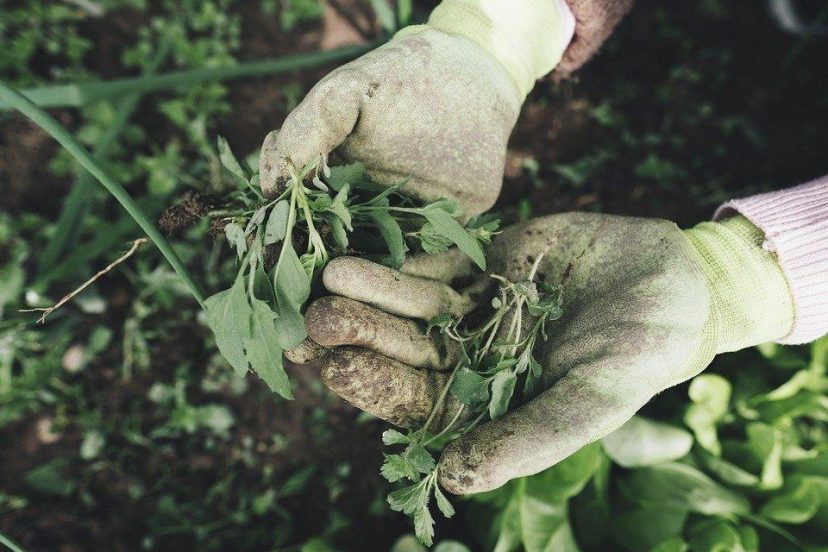 Gardening can be a messy job. While most passionate gardeners don't mind getting their hands dirty, you need to make sure your hands are well protected from thorns, irritants, and chemicals if you want to continue seeing them in good shape. Get a good pair of gardening gloves, and remember to put them on each time you start working in your garden.
Selecting a suitable pair of gardening gloves is far from easy. You'll find tons of designs and materials out there to baffle you. Just keep your preferences in mind, and you'll find something worthwhile that you can use for years.
Some are long arm-length designs, perfect for harvesting fruits or pruning rose bushes without ending up covered in thorns. Others are breathable varieties, perfect for weeding on hot summer days. You'll also find ones with touchscreen capabilities, because who wants to take off gloves before replying to a message.
Choose what suits you best from this ultimate list of the 12 best gardening gloves you'll find in the market: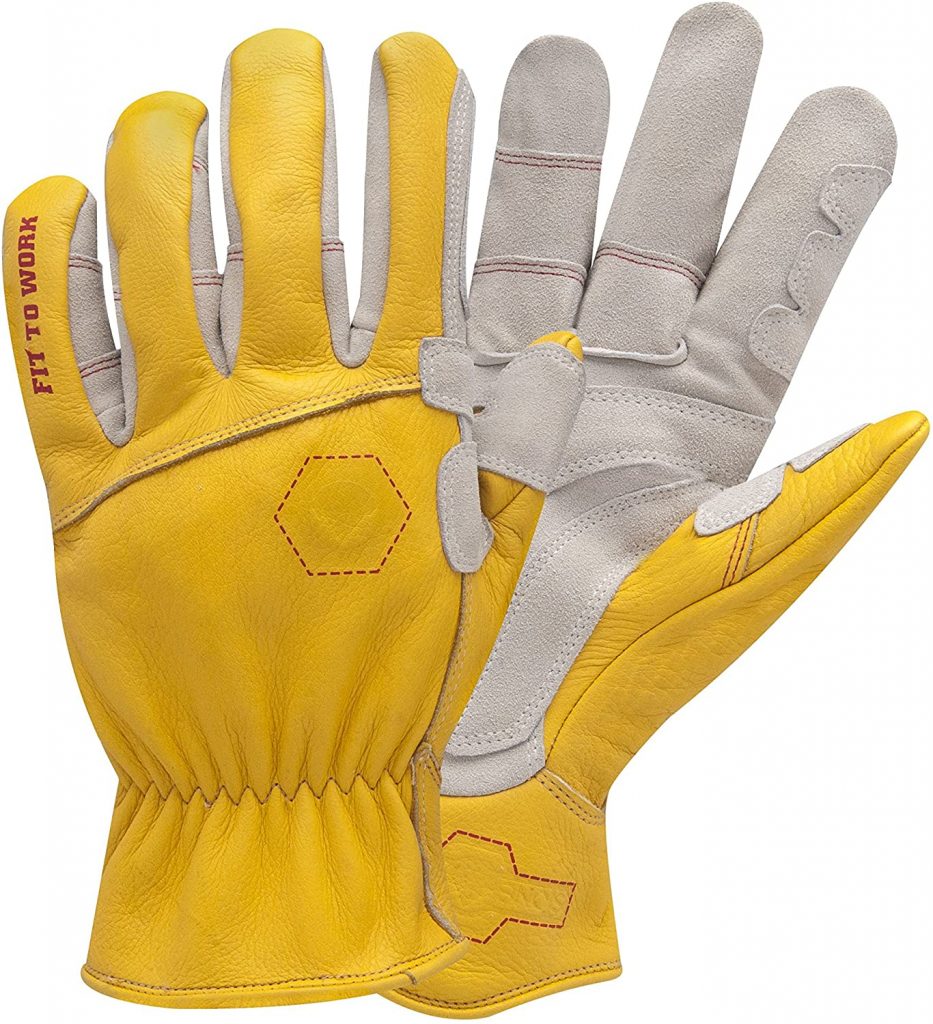 These bright, yellow gloves don't just get you in a good mood for the day's work but are perfect for any gardening job, all year round. Available in three sizes, they're made from genuine leather, with the ideal blend of North American deerskin and split cowhide, with double stitched seams for additional protection.
Other than the material and stitching, the overlapping leather at abrasion points makes the pair strong enough to survive through the toughest of gardening chores. With the extended cuffs and Velcro closure, you'll find it fitted nicely on your hands while you can concentrate on your work. With all the protection that StoneBreaker offers, the good thing is that your grip isn't compromised. Tasks that require precision and involve small tools are handled equally well.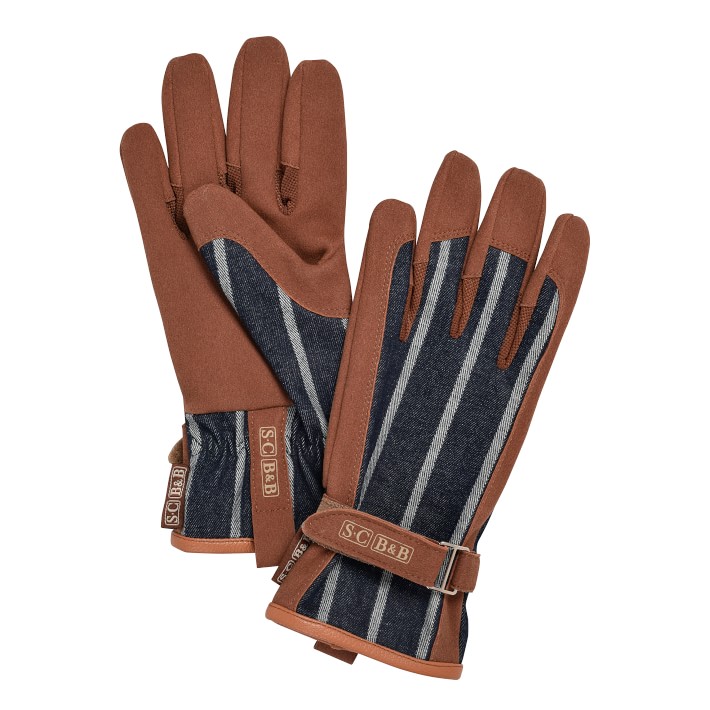 Designed by Sophi Conran, designer, food writer, and gardener, Everyday Gardening Gloves focus on your comfort and enhance your skills. Perfect for women, they're made with heavy-duty cotton twill for protection, with stretch mesh incorporated between the fingers for greater flexibility so you can work with ease. You'll find them stylish and durable, perfect for your everyday tasks.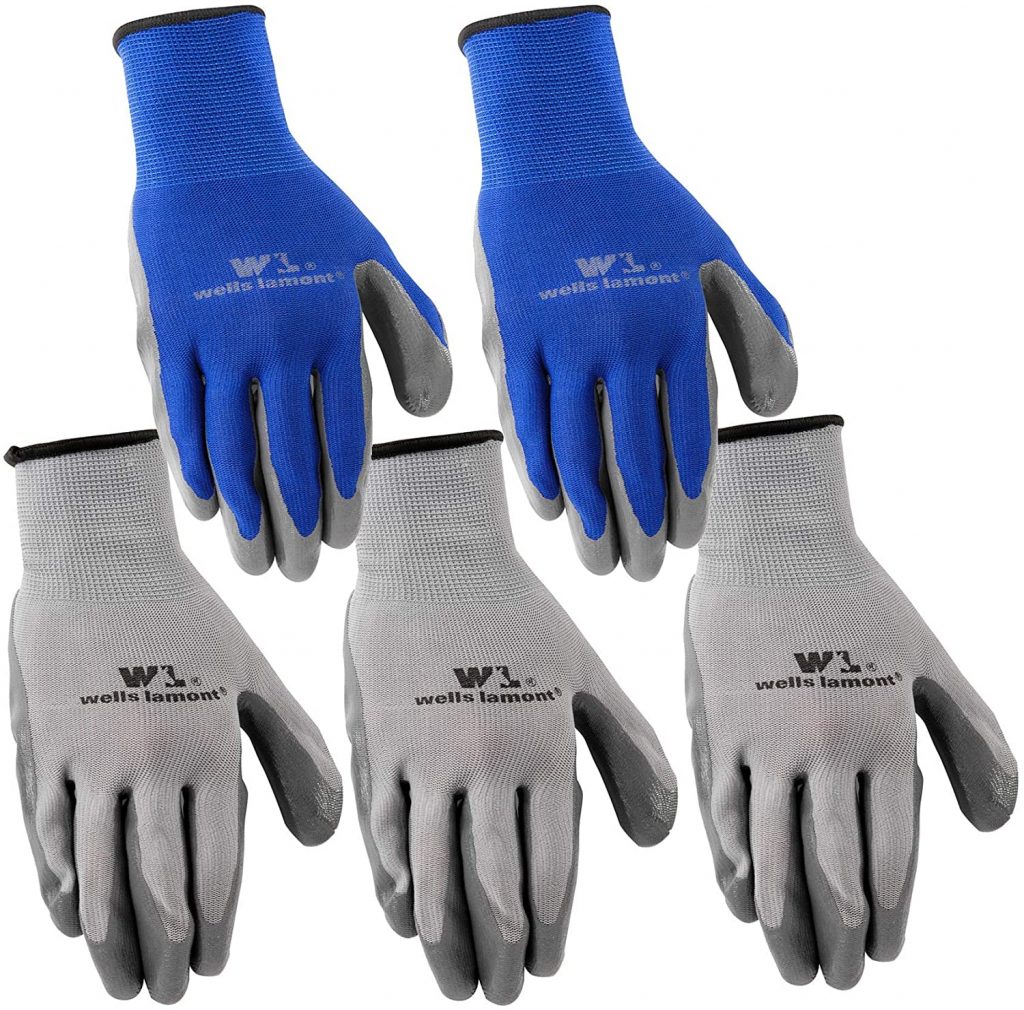 Inexpensive and functional, this is a bulk pack perfect for a family who loves gardening together. Made with lightweight, breathable fabric with excellent abrasion resistance, Wells Lamont Nitrile gives you complete flexibility to work while keeping your hands well-protected.
The pack includes five pairs of gloves, well suited for landscaping, construction, farming, gardening, and more!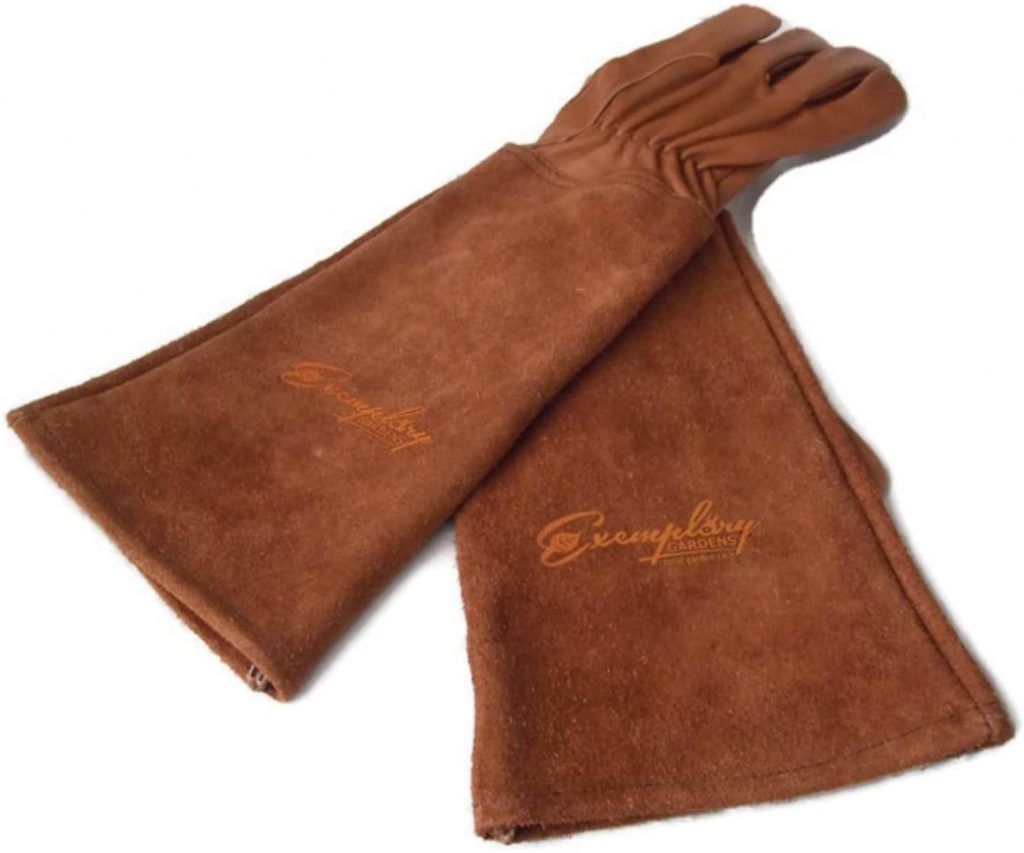 These best selling rose gardening gloves on Amazon are stylish and functional at the same time. Available in 5 sizes and 4 colors, the product offers lots of options to choose from, while the pull-on closure makes it a breeze to get in the gear and start working.
Made with superior goatskin leather and cowhide, the unisex gloves cover your hands and arms up to the elbow, protecting you from thorns, irritants, and dirt. Overall, the pair is stylish and ergonomically designed to keep your hands fully functional and safe from gardening hazards.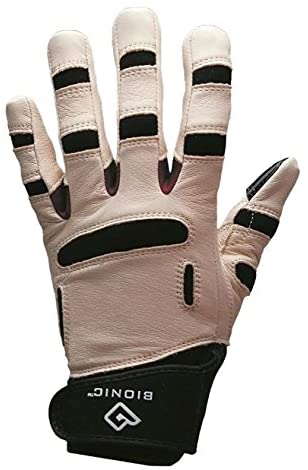 Specially designed for sensitive and arthritic hands by an orthopedic hand surgeon, Bionic Women's Relief Grip focuses on a comfortable gardening experience. Its unique pad relief system gives you better flexibility and prevents pain even during long hours of heavy yard work.
Adding to the design, the mini-towels on the inside keep your hands sweat-free and comfortable while you handle your day's work. LightPrene wristband offers additional support at the wrist, and the silicone coated fingertips add an additional layer to protect you against thorns. The long-lasting gloves are machine-washable, so you can continue using them for years without letting them get too dingy.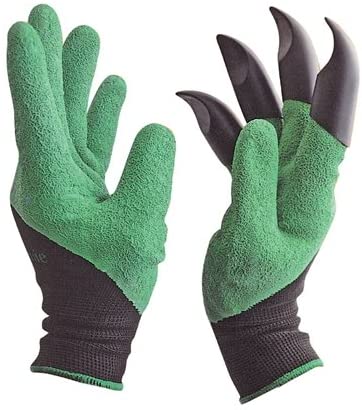 If you like working with mud without the extra tools, Garden Genie Gloves are the ones for you. Enjoy these waterproof, puncture-resistant, highly flexible gloves on your hands while you dig away without tools!
Yes, the pair includes 4 plastic claws for each hand, making it fun to dig, plant and rake without your hand tools. The latex material offers superior grip for all, kids, men and women, making it a practical and stylish choice for everyone in the family.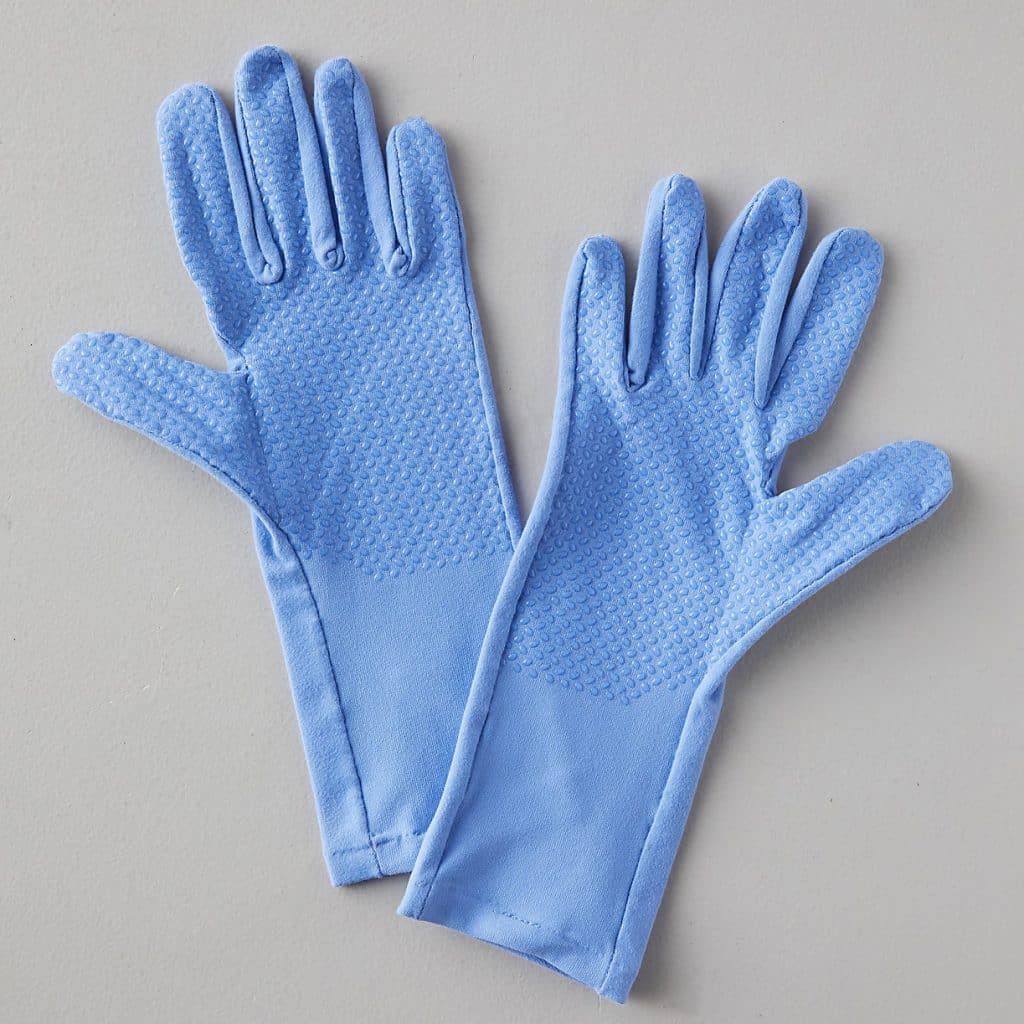 For all those who can't stand thick, heavy-duty gloves, Second Skin Garden Gloves offer a simpler, lightweight alternative without compromising your hands' protection. They're made with water-resistant nylon, reinforced with silicone grips to make gardening simpler and safer.
The log cuffs offer additional protection, while SPF 50 certified material keeps your skin safe from sun damage even if you plan on working for long hours in a row. The strong, flexible gloves are available in two colors and are machine-washable.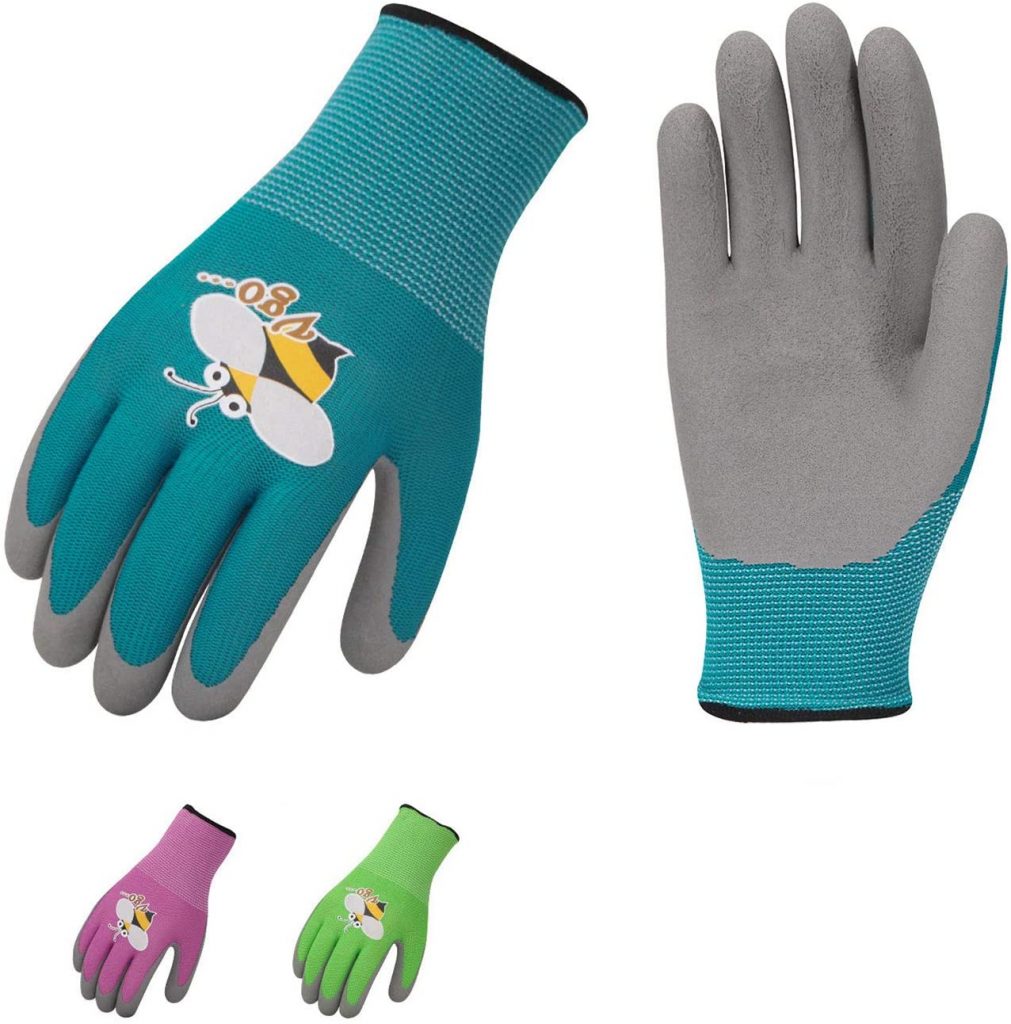 These best selling kids gardening gloves on Amazon are perfect for fostering the love of gardening among kids. Available in three vibrant colors and three sizes, they make the ideal pair for your kids if they like to help you out in gardening chores, farming, and more.
Natural foam coating offers a comfortable grip, keeping their young hands well-protected from splinters and thorns, and the elastic cuff gives it a snug fit while the kids have a fun time in the garden. Designed exclusively for young hands, the gloves are cute, breathable, comfortable, and machine-washable for easier maintenance.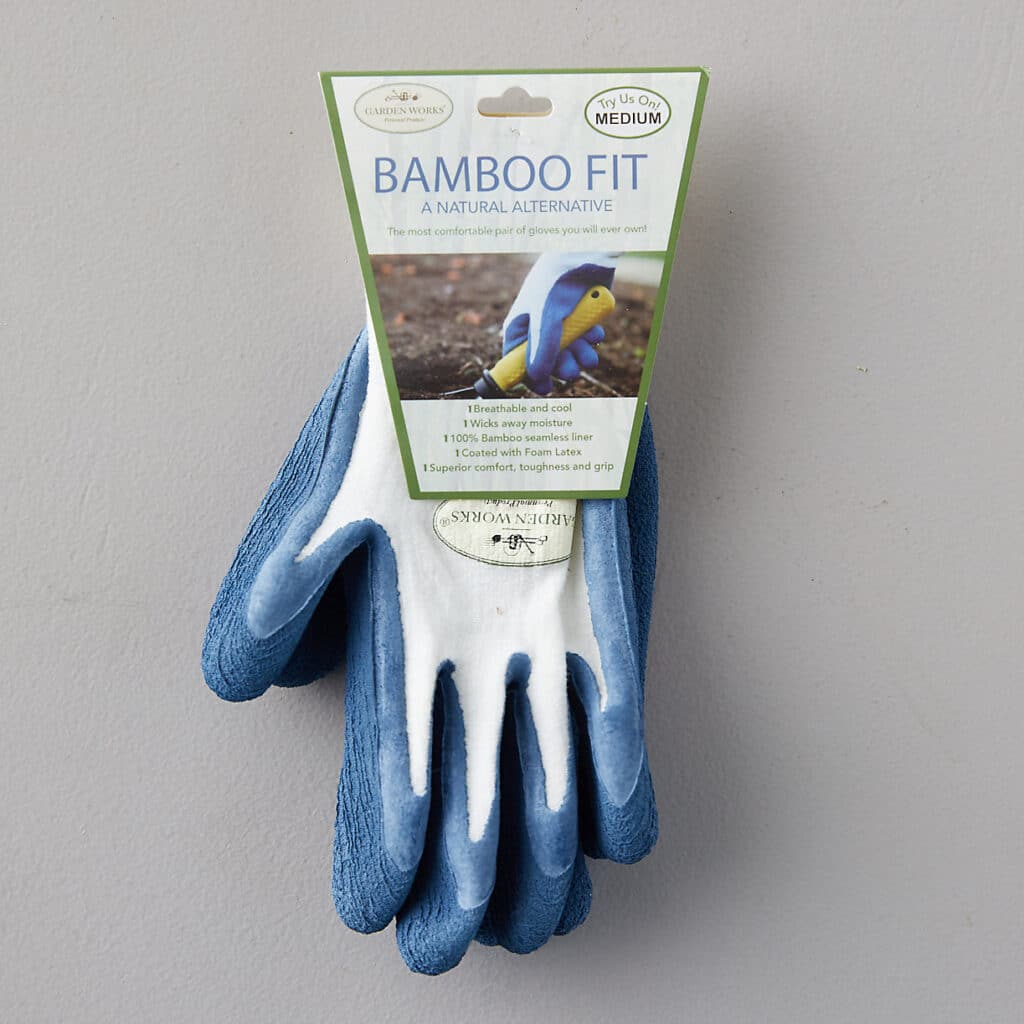 Not as thick as the usual heavy-duty gardening gloves, Bamboo Garden Gloves are perfect for more delicate chores that involve handling seeds or planting seedlings. Made with bamboo fiber, the gloves offer a more breathable and cooler alternative to the usual nylon gloves.
The palms include an additional layer of foam latex, an environmentally-friendly material that provides a good grip and keeps your hands protected. It's available in three colors and is an excellent choice for gardening and most household chores.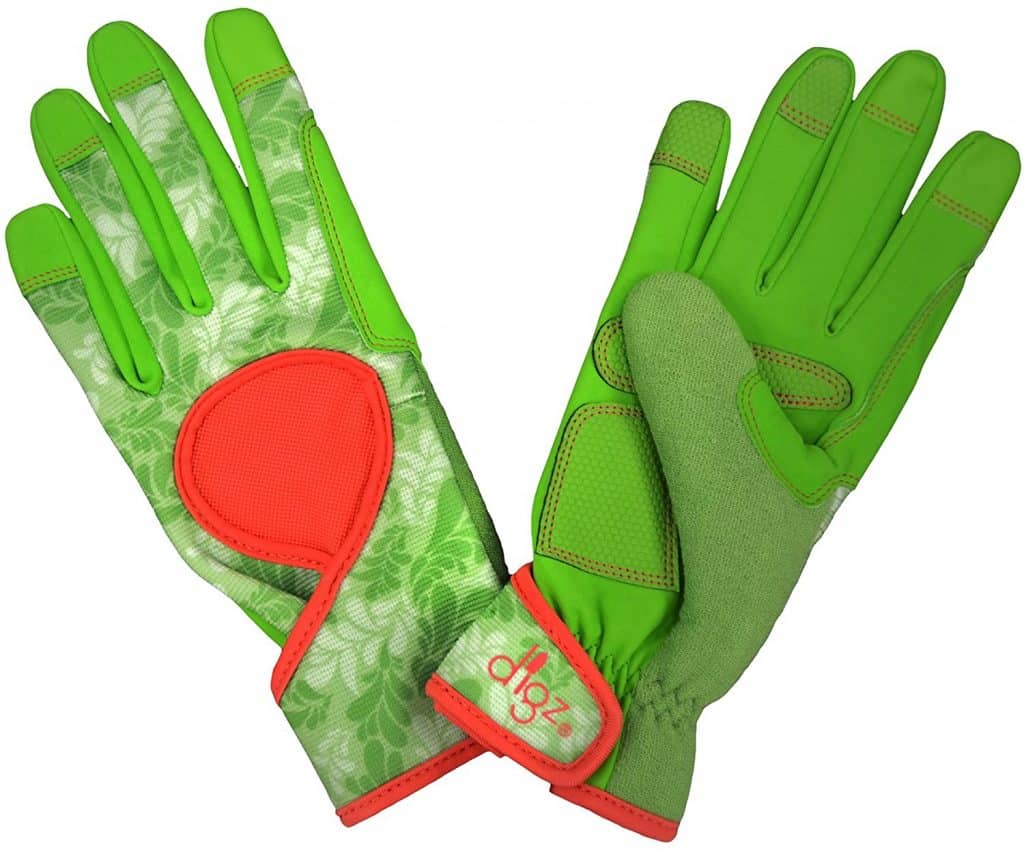 If you love flaunting your gardening achievements on Facebook and Instagram, it's much simpler with these Touch Screen Compatible Gardening Gloves. The Polyurethane palm, with synthetic leather reinforcements, keeps your hands well-protected and comfortable while making it easy to use your phone at the same time.
The adjustable wrist strap offers a secure grip. The mesh on the backside keeps you cool and dry as you spend your summer days in the lawn. You can choose it in three sizes. Since they're washable, enjoy getting your hands dirty without worrying about the consequences!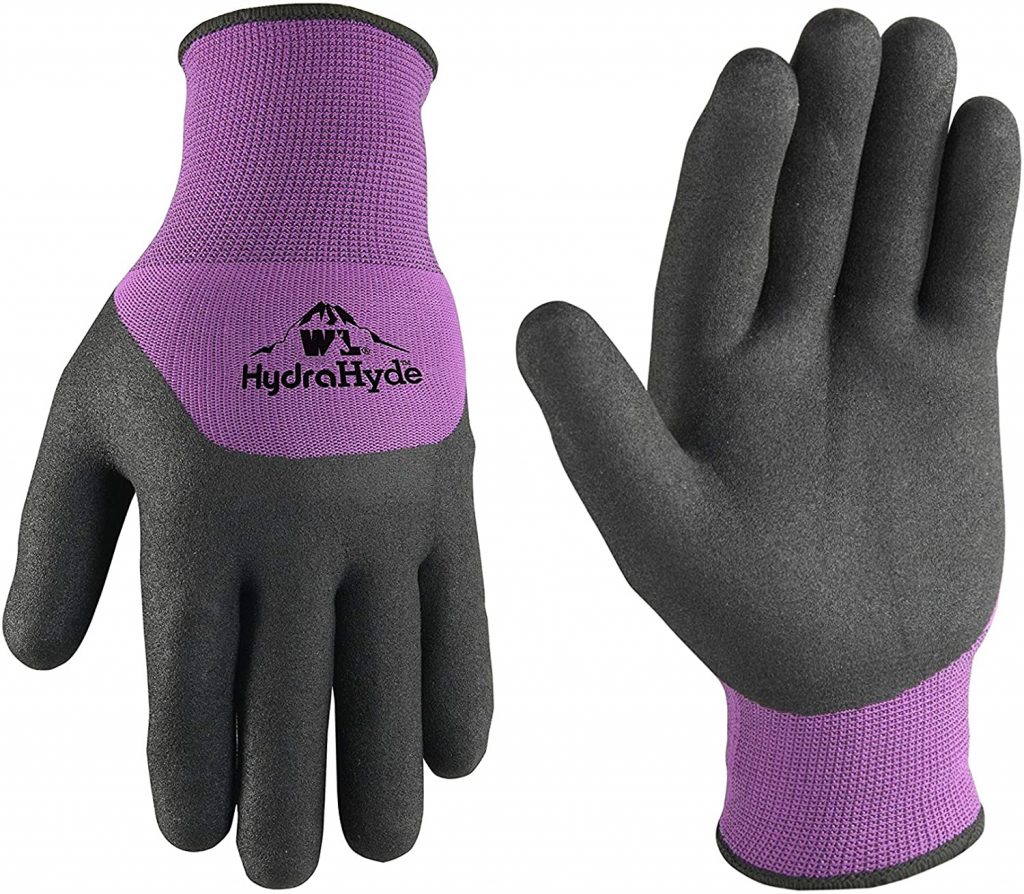 Best selling warm work gloves for women on Amazon. HydraHyde Cold Weather Work Gloves make sure you don't let your green thumb rest for the winters.
Thermal knit shell keeps you warm while the latex coating offers superior elasticity and grip. Preventing scratches and cuts as you get busy with your regular gardening chores. Other than gardening, they'll also come in handy with most outdoor and indoor tasks. Made for keeping your hands warm and safe from dirt and debris.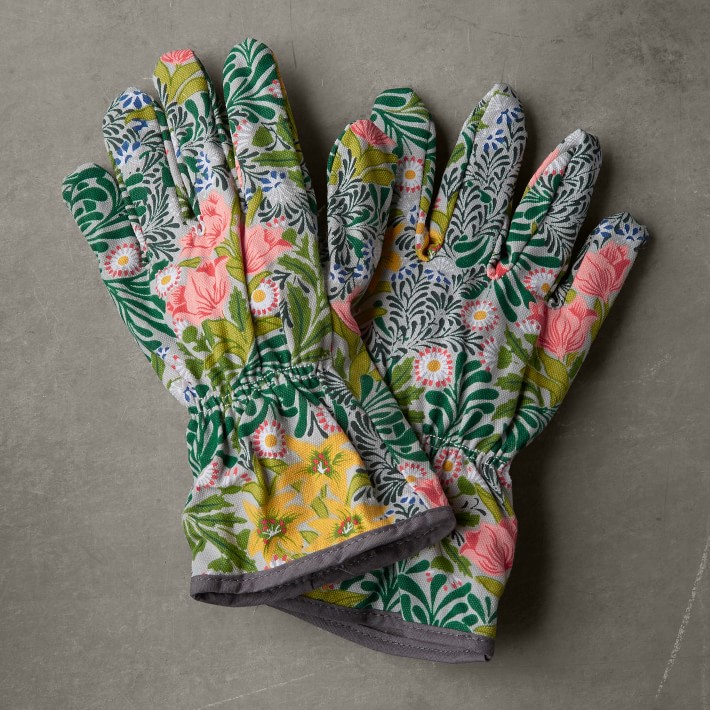 For some, practicality isn't everything, and it's completely understandable. You need to look your best, even when working in the garden.
Floral Gardening Gloves by Williams Sonoma are just the ones for you. If you're looking for something pretty, comfortable, protective, and convenient. Though they won't hold up well through heavy-duty gardening chores, they're perfect for light weeding, transplanting, and similar light tasks. Enter win a free pair by signing up for our newsletter.