13 Mother's Day Gardening Gifts Your Mom Will Love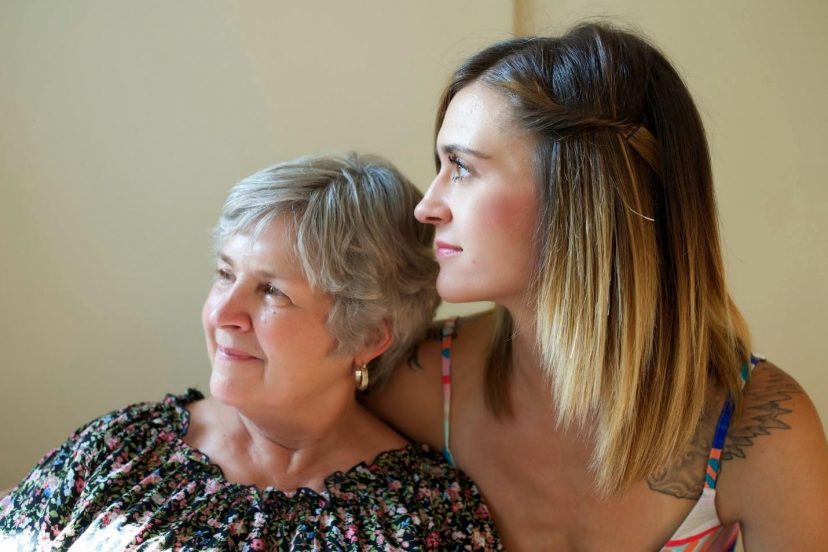 If your mom is an avid gardener, there isn't a better time for a special gardening gift than Mother's Day! This is because it arrives right around springtime; that's when your mom will be the busiest, working around in her garden. It's the season to plant fresh flowers and vegetables and tend to the garden.  Wouldn't your gardening mom love receiving a present that she can use in the yard or something that connects her to her garden? Here are some thoughtful Mother's Day gardening gifts ideas you can pick from to see a smile on your mom's face.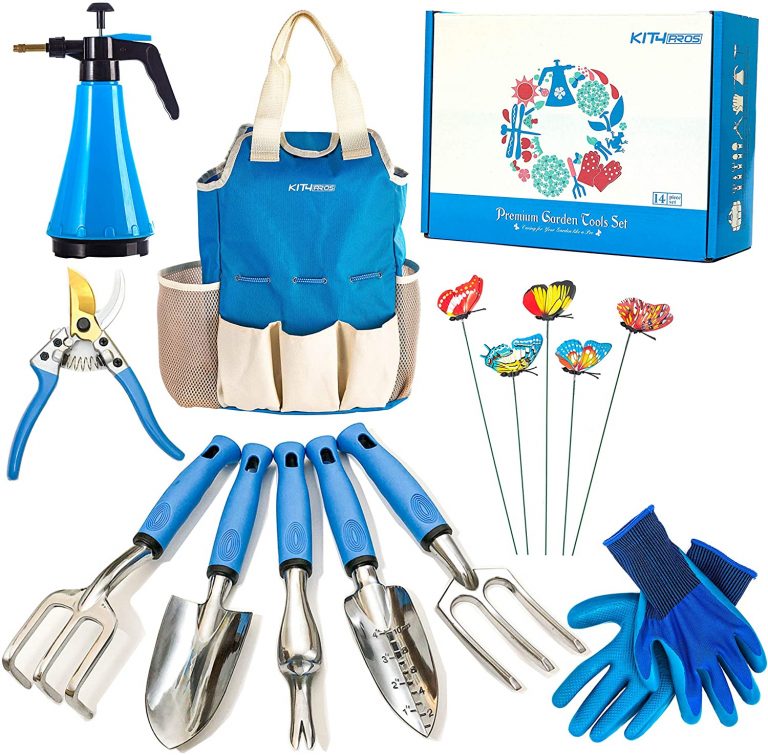 This 14-piece gardening set is any gardener's dream come true! From 5 basic aluminium hand tools and carbon steel pruning shears to sprayer, gloves, and tote organizer, it has got almost everything your mom will need to create a beautiful garden. Together with professional, rust-resistant tools and other helpful accessories, 5 cute butterfly stakes are also included in the set. Your mom will love these colorful wings fluttering by her potted plants. Overall, it makes the perfect Mother's Day gardening gift for any green-thumbed mom.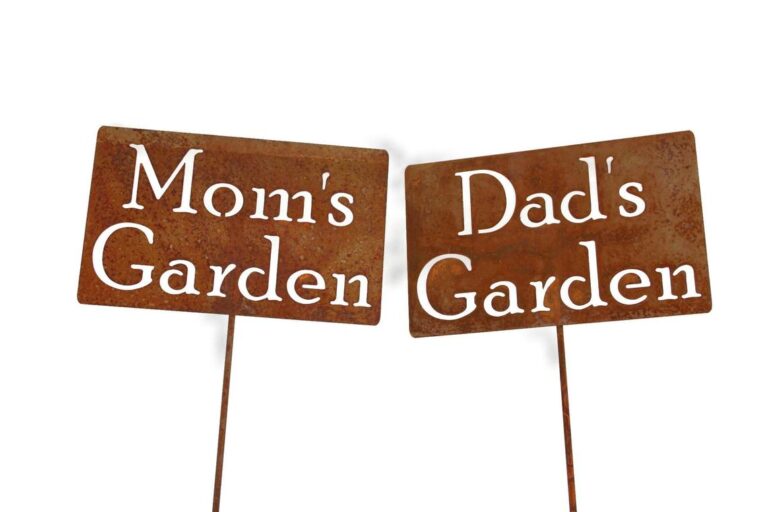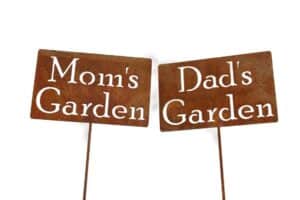 Let your gardening mom mark her territory with pride! This rustic garden stake is handcrafted with steel and includes a long stake that can be pushed into a garden bed, large planter, or anywhere in the yard your mom wants to see it. The signs have been pre-soaked and rusted for a timeless look, that will only improve with age. Depending on your yard's size, you can order the sign in any of the 4 available sizes.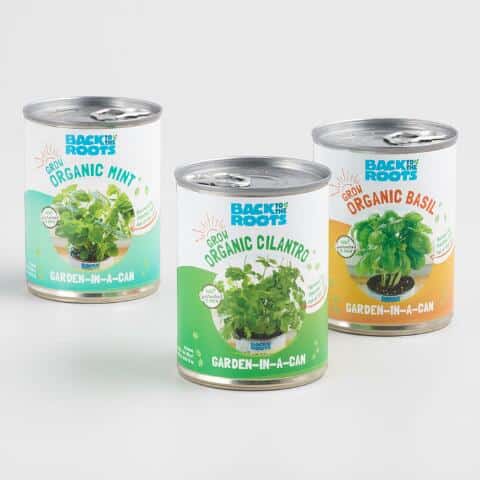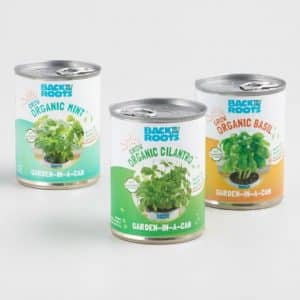 With three metal cans to grow her favorite herbs, this is one of the cutest Mother's Day gardening gifts you'll find. With this simple, yet unique garden-in-a-can kit, your mom can grow fresh basil, cilantro, and mint even if she doesn't have a large gardening space to hone a green thumb. Perfect for urban gardeners, each of the 3 cans comes prepared with soil, herb seeds, and biochar soil conditioner for good drainage and root growth. Just open the recycled cans, place them at a sunny window, add some water, and within a few weeks, fresh herbs will be ready to harvest.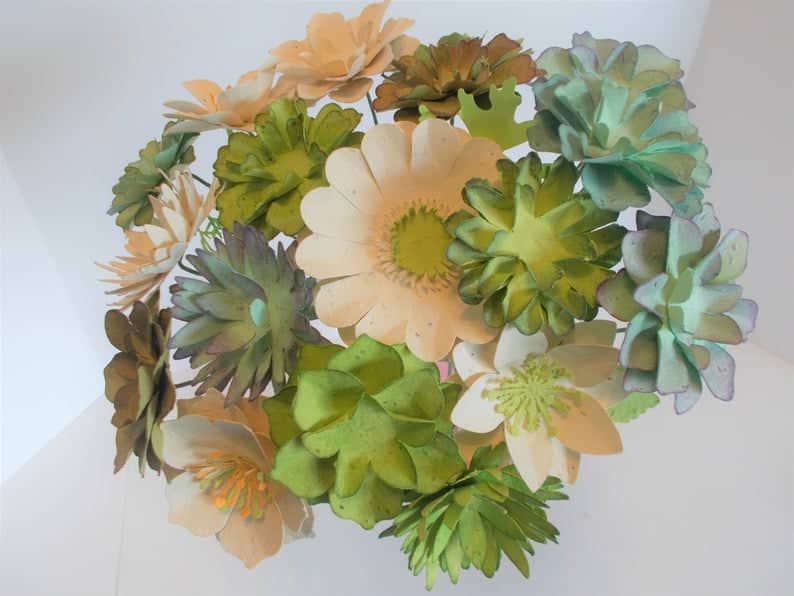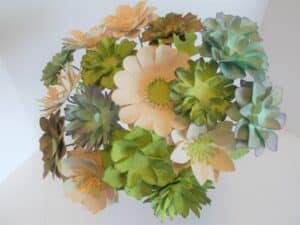 This is one of the most thoughtful Mother's Day gardening gifts you'll come across this year. Take the classic flower bouquet to the next level with this seed paper flower bouquet. Each of the 6 cream flowers and 12 succulents in the bouquet is specially handcrafted with paper embedded with wildflower seeds. These beautifully cut seeded paper are inked with water-based color for a colorful addition to your mom's table. When she's done enjoying the paper flowers, she can pot the seeded paper to grow some real flowers!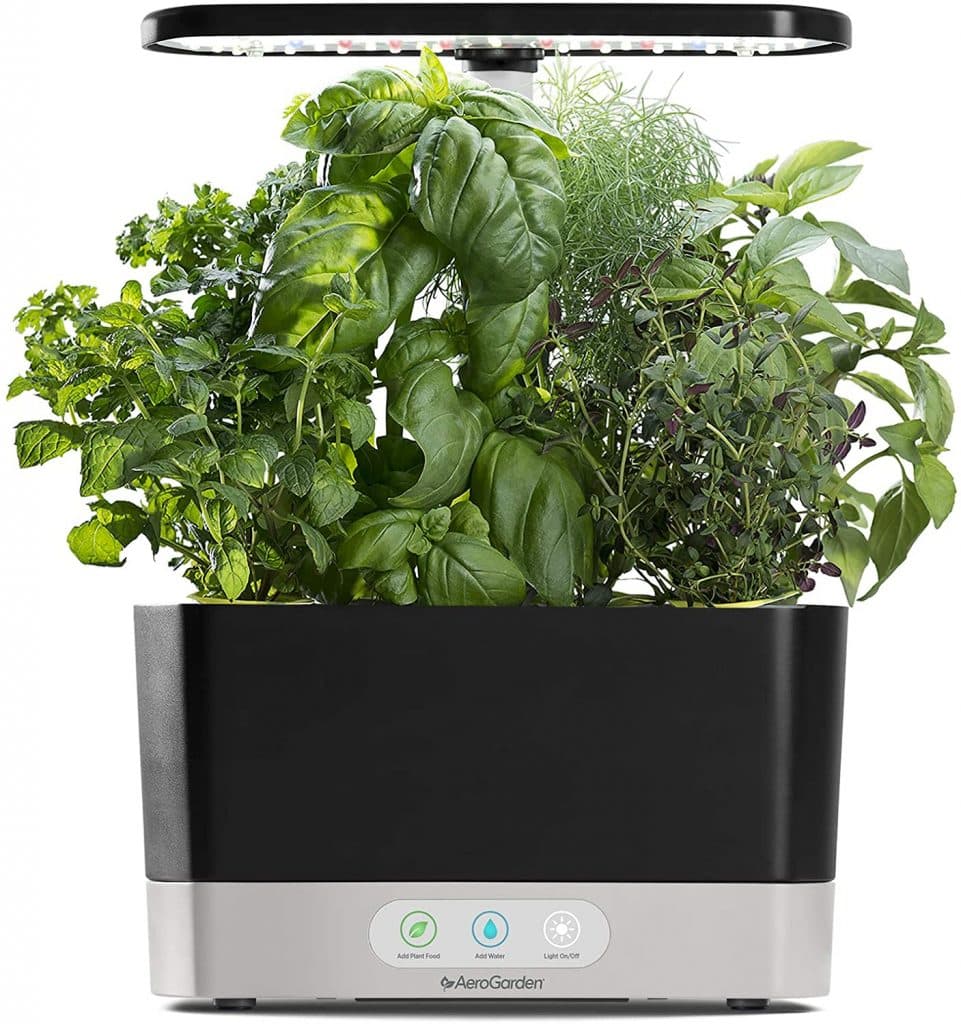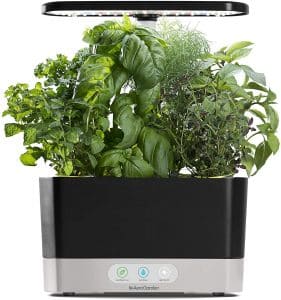 Perfect for urban gardening moms, this item from the Mother's Day gardening gifts list introduces a new and innovative technique to grow fresh vegetables on the kitchen counter. The AeroGarden eliminates the use of soil and all the mess typical of gardening. 6 seed pods are already available in the package so your mom can just pop them in the tray, fill the reservoir with water and nutrient solution, as given in the instructions, turn on the lights and get growing! This hassle-free indoor garden can be placed anywhere, as long as there's a socket nearby. It won't need any sunlight since the LED grow lights on the hood take care of that.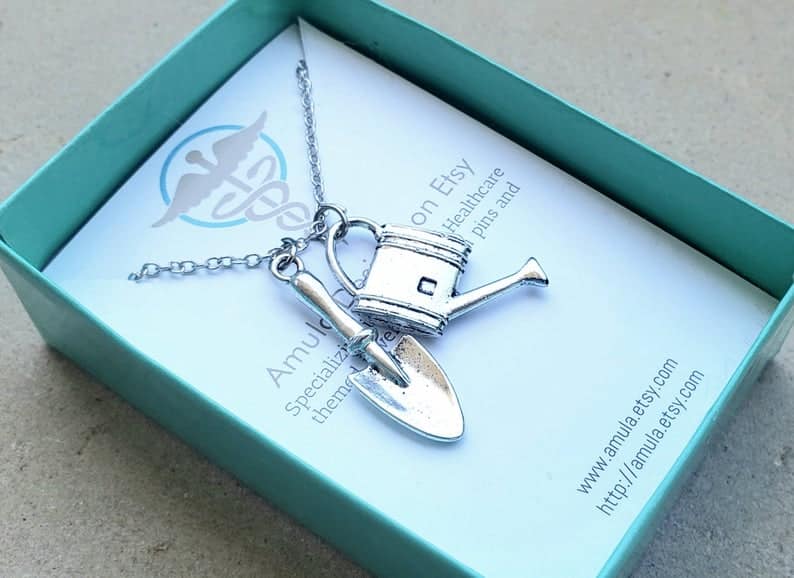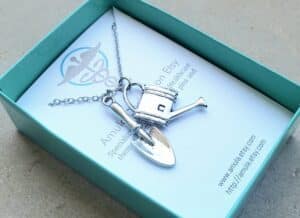 Women love jewelry and what better jewelry for a woman gardener than a gardening necklace! That's what makes this cute necklace the best gift for your mom this Mother's Day. Two beautiful little charms, a shovel, and a watering can, made with alloy metal with an antique silver finish enhance the elegance of the necklace. The charms, together with the 18-inch rhodium-plated chain, are handmade for a personal touch.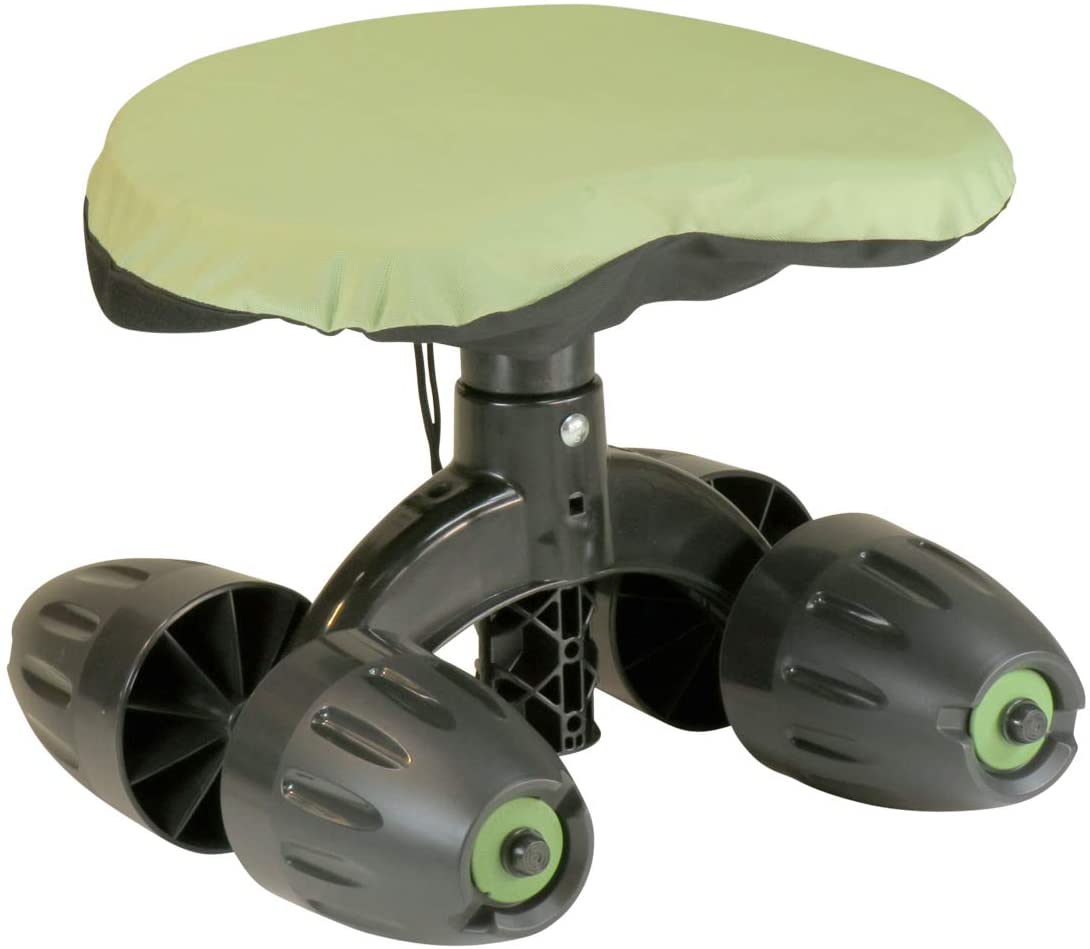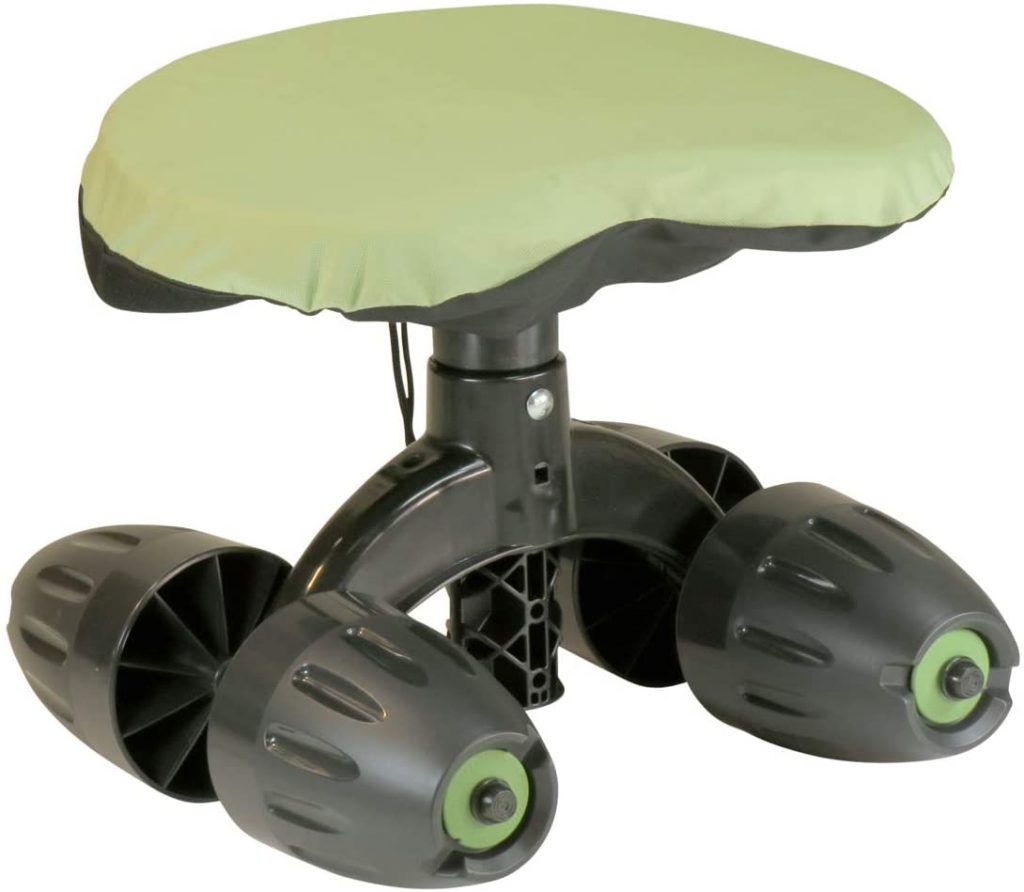 Walking around garden beds with a hose, tending to the plants, weeding can take a lot out on the knees, especially for an elderly gardener. Your mom works day in, day out for your comfort. Give her a well-deserved break this Mother's Day with this specially designed cushioned garden rocker. The patented wheels on this rolling work seat allow an excellent range of motion, taking much of the stress off the back and knees. Your mom will love gardening even more when you make it so comfortable for her.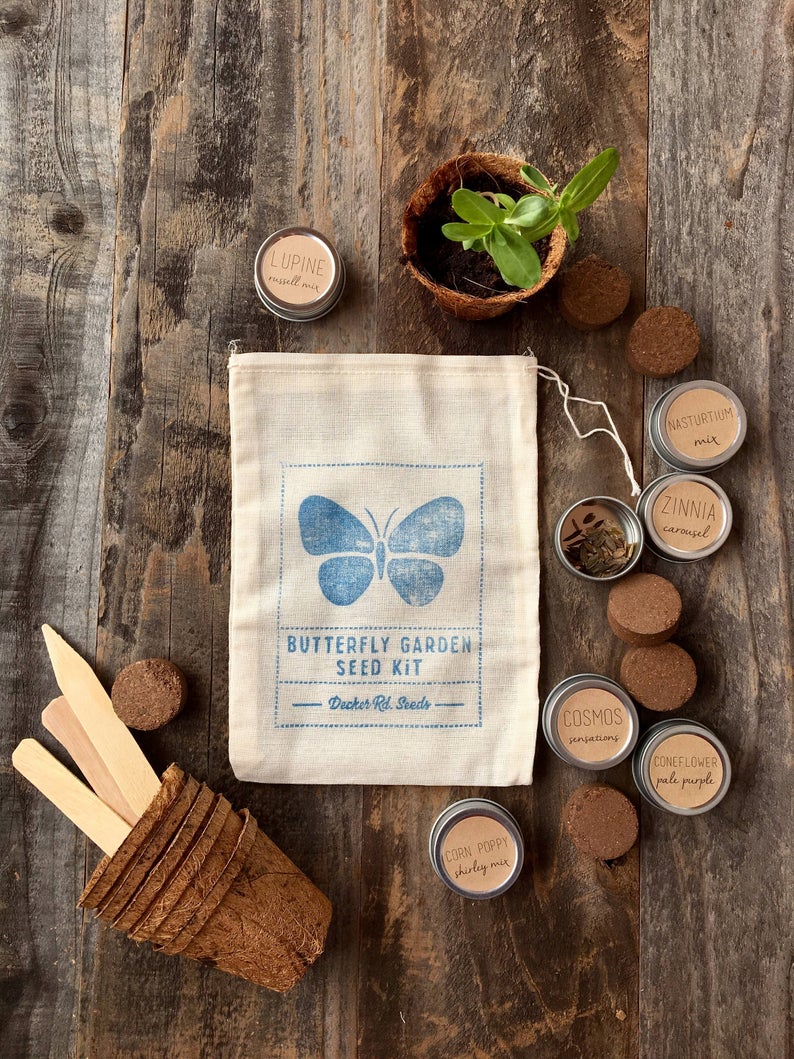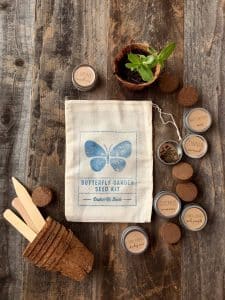 Here's another classy pick for Mother's Day gardening gifts. This handmade seed starter kit is specially designed for gardening enthusiasts and nature lovers. The eco-friendly components include seed tins, soil pellets, muslin bag, labels, and the most adorable biodegradable coco pots your mom will have ever used. With 6 different types of flower seeds, instructions, and all the other essentials for growing, it makes seed starting a hassle-free and enjoyable experience.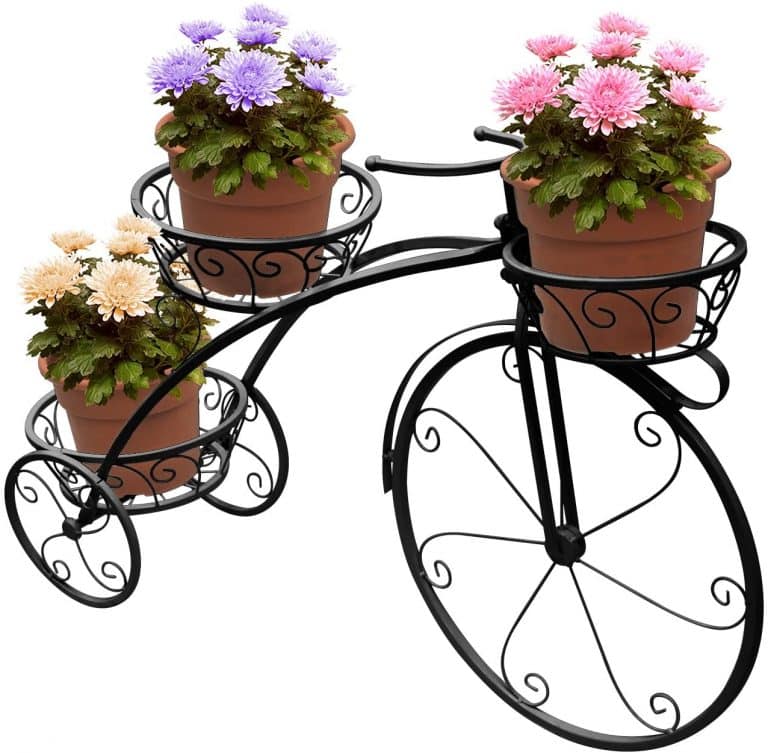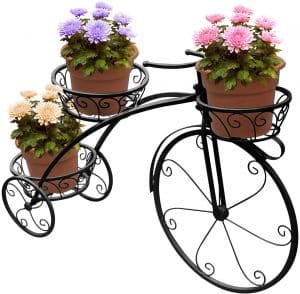 Moms love decorating! If she also happens to be a plant lover, she'll love to see more greenery around the place. This Parisian-style tricycle plant stand is a gorgeous way to bring more nature to the space. Made with sturdy wrought iron in a powder-coated black finish, it's a beautiful decoration for patios, porch, gardens, and pool area. It will also look lovely placed indoors in the living room, stairwell, or entrance. Moms can place their favorite flower pots in 3 round basket holders and make it the focal point of the room it's placed in.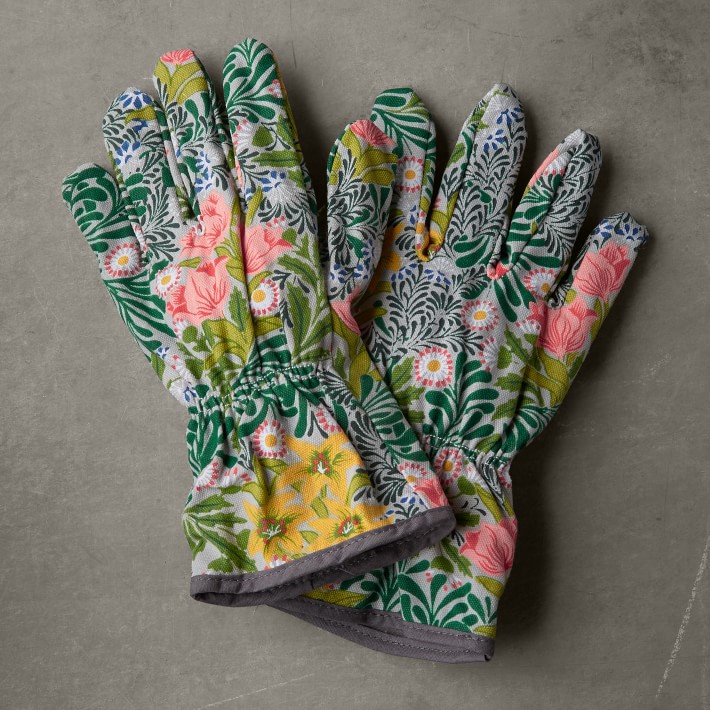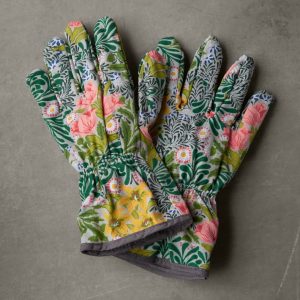 Picture your mom potting seedlings with these floral gloves on! The pair has the perfect mommy feel to it, which makes it one of the best Mother's Day gardening gifts. With a colorful floral pattern, these eye-catching gardening gloves are designed with two layers of cotton fabric. They can easily handle light gardening chores, including weeding, potting, and pruning. The charming design make's sure your mom will remember to put these on before stepping out into the garden.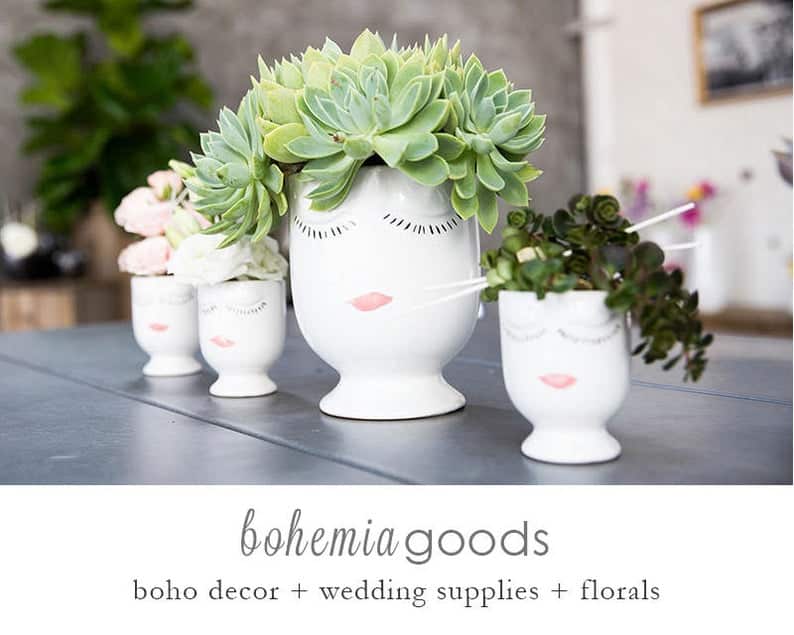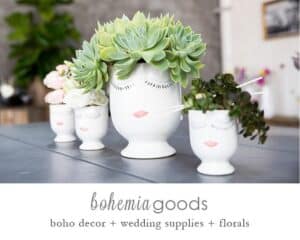 Available in three sizes, this face planter is a lovely gift for your mom this Mother's Day. The gorgeous handmade design by Bohemia Goods features a woman's face on the planter and the succulents or flowers you plant in it will resemble the hair and complete a stunning look. You can order a single piece or multiple planters to pot your mom's favorite indoor plants.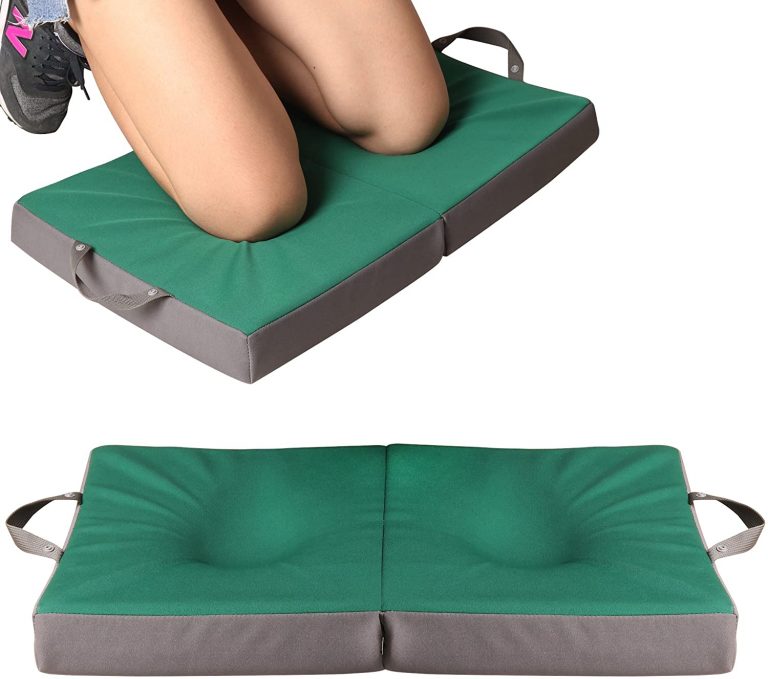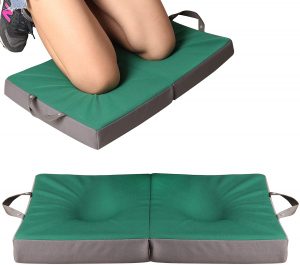 Gardening moms can spend hours sitting on her knees, weeding the garden, and tending her plants. Take some of the stress of gardening away by ordering this garden kneeling pad by KI Store. The extra-thick shock-absorbing cushioned pad is made with EVA-foam to protect her knees from hard uneven and hard surfaces. 
The cover is made from double-layer water-resistant neoprene, which means she can comfortably use it on wet surfaces too without worrying about damaging the pad. Other than gardening, it comes in handy while housecleaning, exercising, plumbing and more!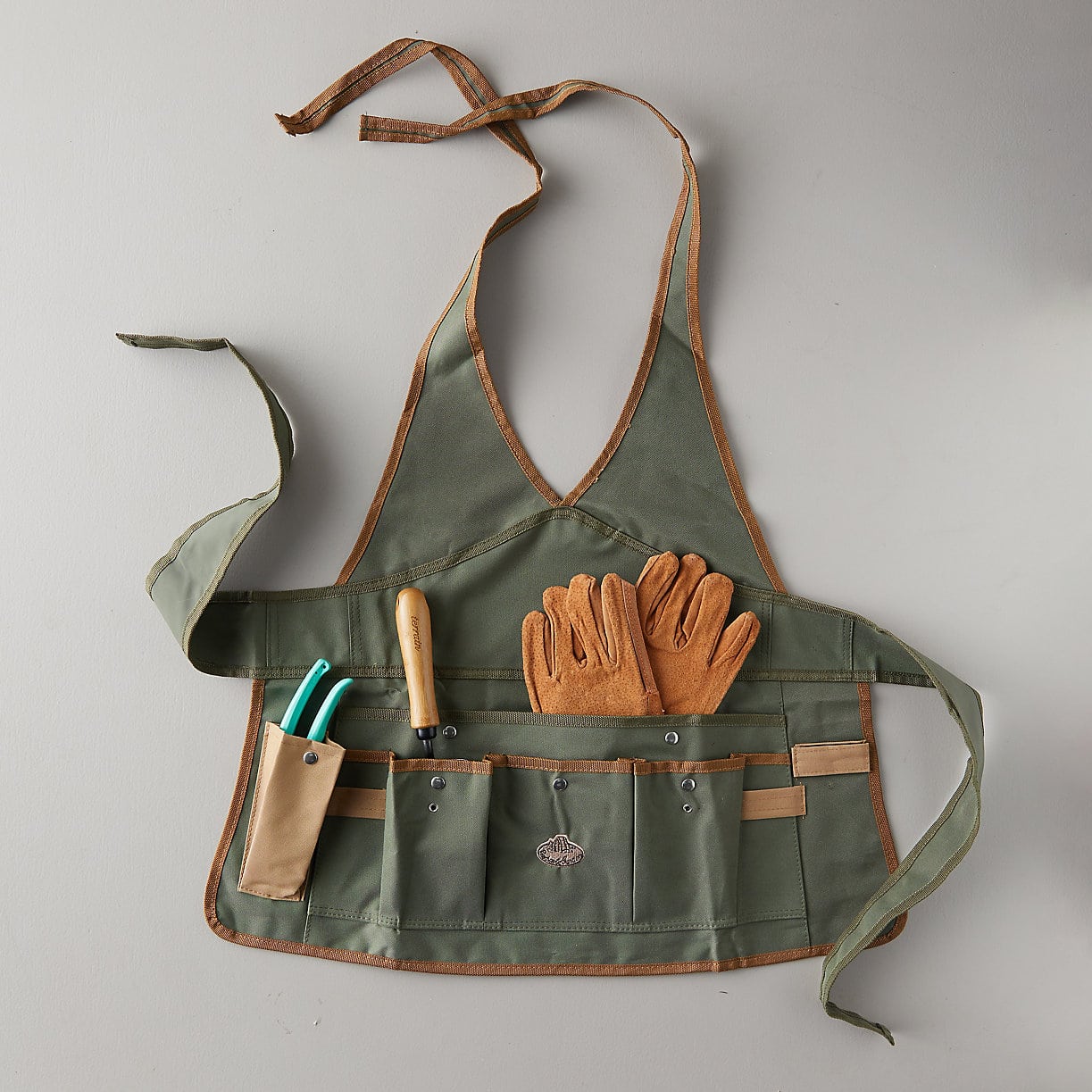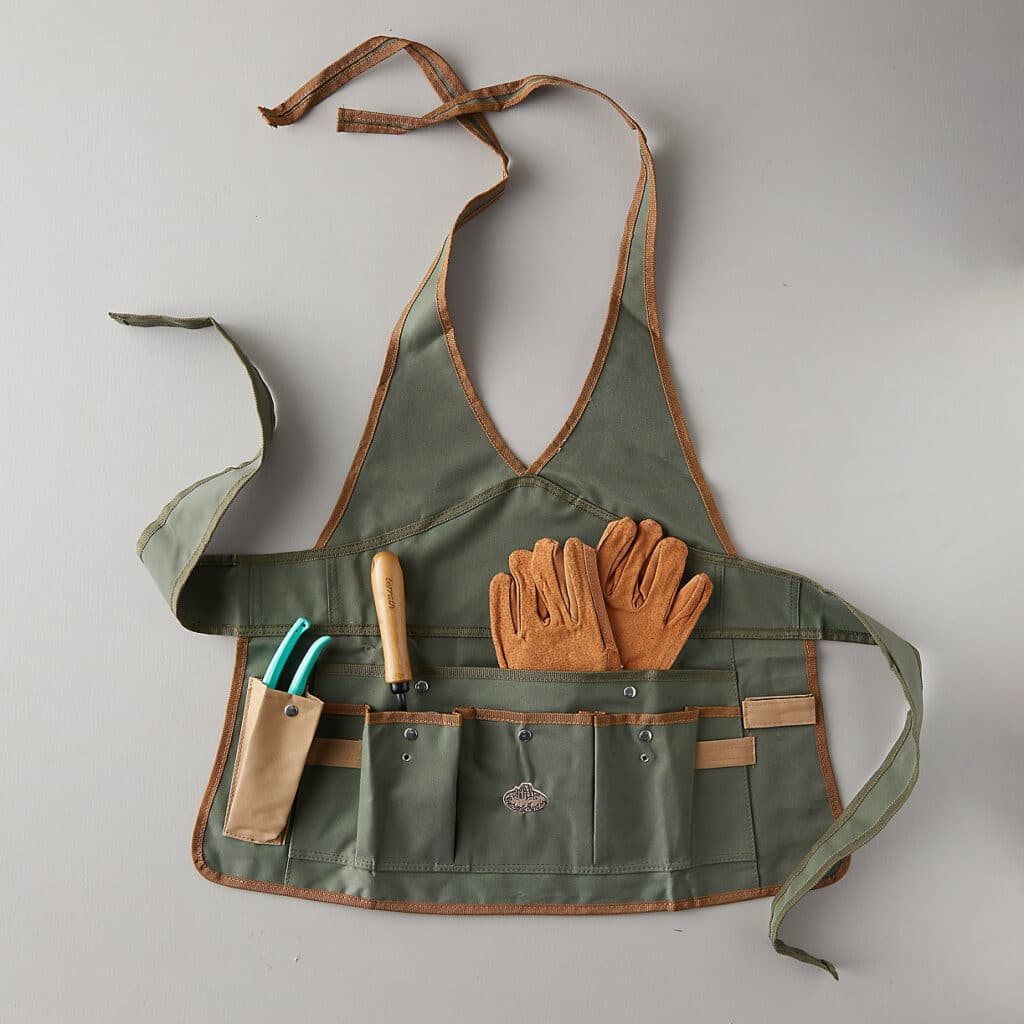 If your mom is fond of gardening, she should look like a pro doing it! This classic garden apron the perfect piece to accessorize her wardrobe. It comes with plenty of large pockets to carry all her tools, and an additional pocket perfectly sized for keeping a phone. Easy to wipe clean, adjustable in size, and a classic dull green color for a professional look, it's among the hottest Mother's Day gardening gifts.