7 Best Garden Aprons For Keeping Clean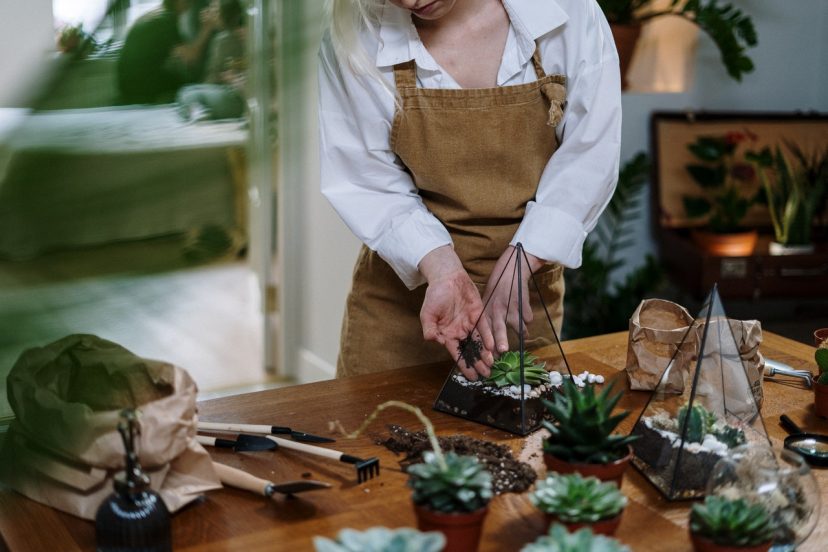 Working in the garden, tilling the soil, amending the planting bed, and watering plants can get quite messy. If you don't want to spoil your clothes, you'll need to put on a garden apron. That's not the only reason why you'd like to wear an apron. Garden aprons include pockets to carry all your gardening gear with ease, and let's face it – it looks cool wearing it! 
What should you look for when picking out a garden apron. What are the best choices in the market right now? Continue reading, and you'll find some useful buying advice, together with reviews for the best garden aprons for 2021. 
Buying Advice – What To Look For In Garden Aprons?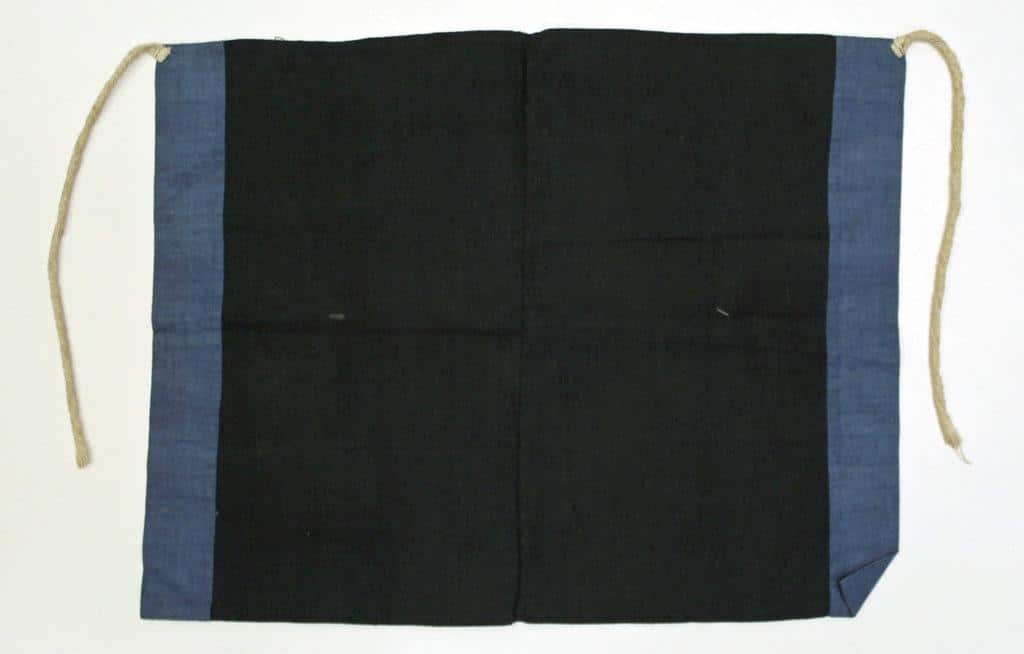 If you're buying your very first garden apron, there are some considerations you'll need to keep in mind. Here are some factors that will help you choose the right one:
Material is everything when buying garden aprons that will last long. Choose the one made from thick, durable material that will survive through rough use and can carry sharp tools, like pruners, without getting torn.
Garden Apron With Pockets
You'll be carrying some essential gardening tools in your garden apron. Garden aprons with pockets are the best option. Useful garden aprons feature deep pockets that make it easy to access your gear when you're busy working in the garden. Some have extra-large pockets, which you can use as a basket when collecting the season's harvest. 
Since you'll be wearing it, you should feel comfortable in it. Pick something that's your size so you can easily focus on your gardening chores rather than fidgeting with your apron. Better yet, get adjustable garden aprons so that everyone in the family can use them easily.
Keeping your clothes clean, your garden apron is going to be the one that takes all the dirt from the yard work. Choose garden aprons that are easy to wash, preferably machine washable. Polyester and nylon are good options. 
Style is entirely up to you. Choose what you'll love wearing the most. Blue jean garden aprons are great options. They're trendy, can go a long time without washing since dirt won't easily show on these, and they'll go with almost anything you wear. 
Garden Aprons Reviews 2021
There are loads of garden aprons in the market, but few are thoughtfully designed to cater to a gardener's needs. Those are the ones that we've added to our recommended list. Browse through our selection of the best garden aprons to choose the one you'll love wearing through the upcoming growing seasons. 
Roo Garden Apron
✅ CONVENIENT GARDEN APRON FOR HANDS-FREE HARVESTING - Easy-to-access pouch is designed to hold your veggies, berries, and herbs! Release the pouch at the bottom to easily empty your harvest into your sink for easy washing.

✅ HOLDS ALL YOUR GARDENING & LANDSCAPING TOOLS - Perfectly-sized storage pockets for your handheld outdoor tools, seed packets, and even your sunglasses, bug spray, or phone!

✅ DURABLE & EASY TO CLEAN - Industrial strength canvas cotton lined with water-resistant nylon keeps you dry and easily stores your harvested fruits and veggies. Pop it in the washing machine when youre done for easy cleanup!

✅ ONE SIZE FITS ALL - Adjustable cotton straps fit any size in comfort. A great garden gift for women!

✅100% SATISFACTION GUARANTEE: Backed by a no-questions-asked, 100% satisfaction guarantee. Try today for a RISK FREE gardening experience!
Prices pulled from the Amazon Product Advertising API on:
Product prices and availability are accurate as of the date/time indicated and are subject to change. Any price and availability information displayed on [relevant Amazon Site(s), as applicable] at the time of purchase will apply to the purchase of this product.
This is a convenient garden apron from Roo that won't just carry your tools while you're busy working, but it's also great for collecting your harvest! It has a broad opening at the top, where you'll toss the produce while harvesting. There's also an opening at the bottom, which you can open when it's time to drop the harvest into the sink. 
It's made with durable cotton canvas that's lined with water-resistant nylon to keep your clothes and your harvest dry. The material is machine-washable, so you can clean it up quickly every time it gets too dirty. Furthermore, you won't have to worry about the size with this one since it's got adjustable cotton straps that will fit anyone. Overall, gardeners love everything about Roo garden apron.
Readywares Waxed Canvas Tool Apron
QUALITY MATERIALS : Very sturdy 20oz waxed cotton canvas, cotton/poly straps.

12 POCKETS + 2 HAMMER LOOPS: Plenty of durable pockets to hold your tools, nails, pencils, and phone. Double layer hammer loops, with secondary loop for tools with smaller diameter.

FITS SMALL-XXL: The straps are adjustable to fit many body types.

EASY ON/OFF: Very easy to get on off...just unsnap the back buckle and lift over your head.

100% SATISFACTION GUARANTEE : We stand behind our product and want you to love it. If it doesnt work out for you, just send it back and we will refund your purchase, hassle-fr
Prices pulled from the Amazon Product Advertising API on:
Product prices and availability are accurate as of the date/time indicated and are subject to change. Any price and availability information displayed on [relevant Amazon Site(s), as applicable] at the time of purchase will apply to the purchase of this product.
Another one of the gardener's favorite, this product is among the best garden aprons with pockets you'll find in the market. It's a long apron that will protect much of your clothes and works perfectly for both men and women. Waist and neck straps are all adjustable, so anyone can wear them with a customized fitting.
Other than keeping your clothes clean, you'll also find three sizeable pockets to carry all your gardening gear. There are a chest pocket and two waist pockets, all of which are easily accessible when you need to reach them. You can keep your larger tools in the double loop, while the single loop works great for small hand tools. 
The water-resistant canvas material may feel a bit stiff initially, but it will get softer with use. While it offers good durability and a timeless look, you'll need to be a little careful washing it. Handwashing is best for this apron. Using detergent or machine wash will damage the fabric's wax. Overall, it isn't just an excellent buy for any gardener but will also work great for woodwork, bbq, carpentry, and bartending.
Hot4TShirts Gardening Apron with Pockets
Garden in Style — Show off your style with your very own custom denim apron. It features a gardening graphic, making it perfect for anyone who loves spending time working on their garden.

Great Customizable Gift — Each denim apron features a gardening graphic and can be personalized with the recipient's name, making it a great gift idea for her or for him. It is a great gift idea for Mother's Day, Father's Day, a birthday, anniversary, Valentine's Day, Christmas, and any other special occasion.

Four Front Pockets — Our custom jean aprons feature four front pocket compartments, making them perfect for carrying small essentials and other tools you may need!

34" Long by 28" Wide — Our custom aprons are 34" long by 28" wide to provide superior clothing coverage. They also feature contrast stitch detail and an adjustable buckle on the neckband to adjust the height of the apron.

Premier Visual Graphic — The graphic and text on the apron will be applied using high quality heat transfer vinyl material, making it more durable for long-term wear and use. All of our aprons are printed in the United States.
Prices pulled from the Amazon Product Advertising API on:
Product prices and availability are accurate as of the date/time indicated and are subject to change. Any price and availability information displayed on [relevant Amazon Site(s), as applicable] at the time of purchase will apply to the purchase of this product.
For anyone looking for stylish blue jean garden aprons, this one is a great choice. This simplistic yet elegant design can be personalized with the gardener's name at the corner. You'll just need to give the name and the print color at the time of ordering. You can also choose between black denim and indigo blue. No matter which color you pick, the jeans fabric will make sure it won't scratch or tear easily, even when used roughly. 
It's got four reasonably sized pockets where you can stash some tools and an adjustable strap to offer the perfect fitting for everyone. The gorgeous garden apron makes a great gift for anyone who loves gardening.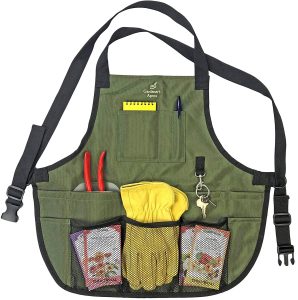 If you have lots of stuff to carry with you while gardening, you'll need one of the best garden aprons with pockets. This garden apron by Napa Valley has seven spacious pockets to hold your gardening gloves, seed packets, tools, and everything else you want to fit in there. There's also a plastic-lined pocket to keep your sharp tools, like pruners. The outer pockets are mesh, so you can keep all your dirty tools without making a mess.
Available in a beautiful sage green, it works for both men and women and has adjustable straps to fit everyone perfectly. The fabric won't get dirty easily and can take much abuse without showing any tear or scratches. Overall, it offers a fair price for all the incredible features it offers.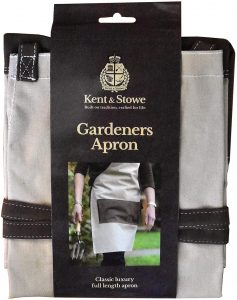 If you're looking for good coverage to protect your everyday clothes from all the dirt and splashes, Kent & Stowe's full-length garden apron is the perfect one for you. The long apron nicely covers you with durable canvas fabric as you work through your daily gardening chores.
The canvas has a waterproof PVC coating over it to keep your clothes dry even through the wet chores. The large front pockets are made with faux suede, where you can carry all your gear without worrying about tearing the fabric. Besides being a favorite of gardeners, it also works great for housework, cooking, cleaning, and decorating. 
Roo garden apron is practical, versatile, stylish, and durable, which is why we're adding another one to our list. Other than being a great garden apron for women, it's a harvest smock you can put on when collecting your garden's produce at the end of the season. It works great for harvesting, weeding, and anything else that calls for hands-free collecting. Just keep putting everything in the big front pocket and empty the contents with the cylinder chute at the bottom. 
The purple cotton canvas isn't just stylish for female gardeners; it's also machine washable for easier cleaning when it gets too dirty to use. Since it's got adjustable straps, you can easily customize it to your fitting and work with ease.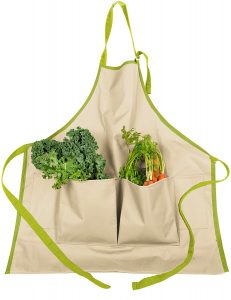 Don't want anything too fancy? This is a minimalistic garden apron you can put on before your yard work. It won't just give you a professional look but also offers some practical benefits. With adjustable neck and waist straps, it easily fits anyone, while four deep front pockets hold all your gardening gear, making sure they're easily accessible when you need them. The apron is waterproof and easy to wash. 
Garden Apron DIY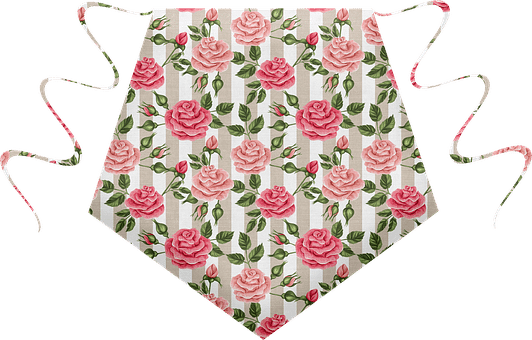 If you want to save some bucks, you can easily create a professional-looking garden apron on your own. You don't need to be a sewing expert for garden apron DIY. With minimum tools and experience, you can create your own personalized garden apron! For the simplest design, just cut out a rectangular piece of durable fabric, attach some front pockets to it along with straps around the neck and waist. If you don't have a sewing machine, you can sew it with hand; it will barely take you minutes.  
Best Garden Aprons Conclusion
These were the garden aprons we like the best. They're easy to use, versatile, and won't drill a hole in your pocket. They're reasonably priced, and for the features they offer, worth every penny. No matter which one you choose from our list, you'll love gardening even more when you have a good garden apron on.