Best Gardening Knee Pads and Kneelers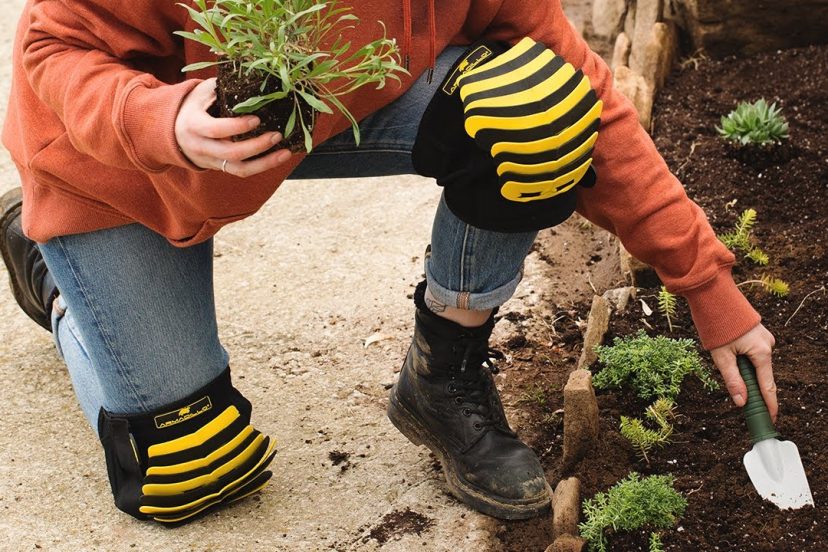 Working in a garden means a lot of bending and working on your knees, which can cause pain and discomfort. Whether you suffer from back pain or experience joint pain, or you're just looking for something to put your knees on, gardening knee pads and kneeling pads are "must-have" products for all types of garden-related tasks.
One of the best things about kneeling pads and garden kneelers is that these are designed with your comfort in mind to give your knees the support and protection they need so that you can focus on tending your garden. Gardening can boost your mood, but not when your in pain.
High-quality garden pads will turn your gardening chores from a painful experience to delight and joy once again. To find the best garden kneelers or kneeling pads that are tailor-made to suit your needs, read the list below and find one according to your comfort: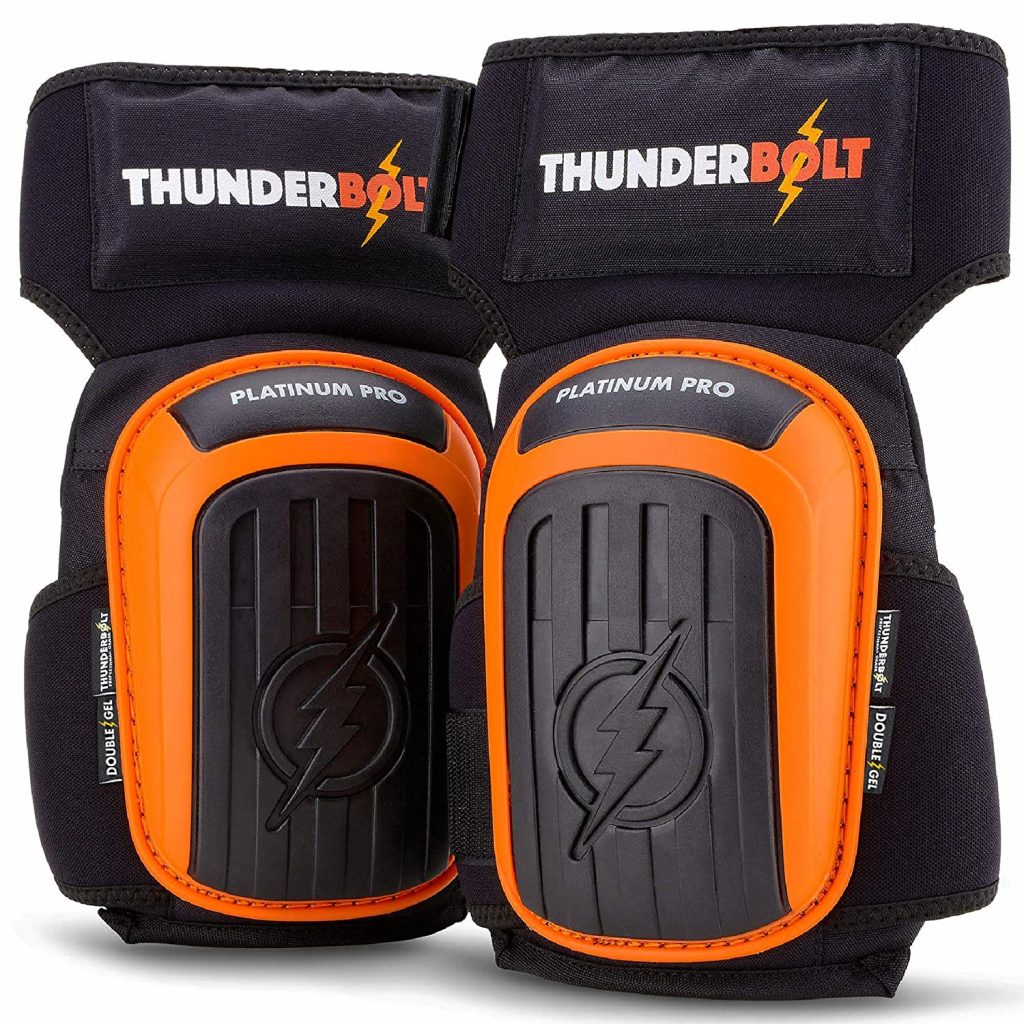 Thunderbolt makes a very sturdy product. Some of the highlights include anti-slip design and think gel foam padding. They are very comfortable, and the knee pad is very sturdy but enables freedom of movement. The stretch mounting bands are 2″ wide and are positioned above and below the knee joint so that bending feels effortless because there are no straps binding behind the knees. There's a certain Robocop vibe to these pads, which might raise the eyebrows of a few fellow gardeners, but that's a small price to pay for a perfect knee cladding. You can clean them just by wiping, which is a bonus!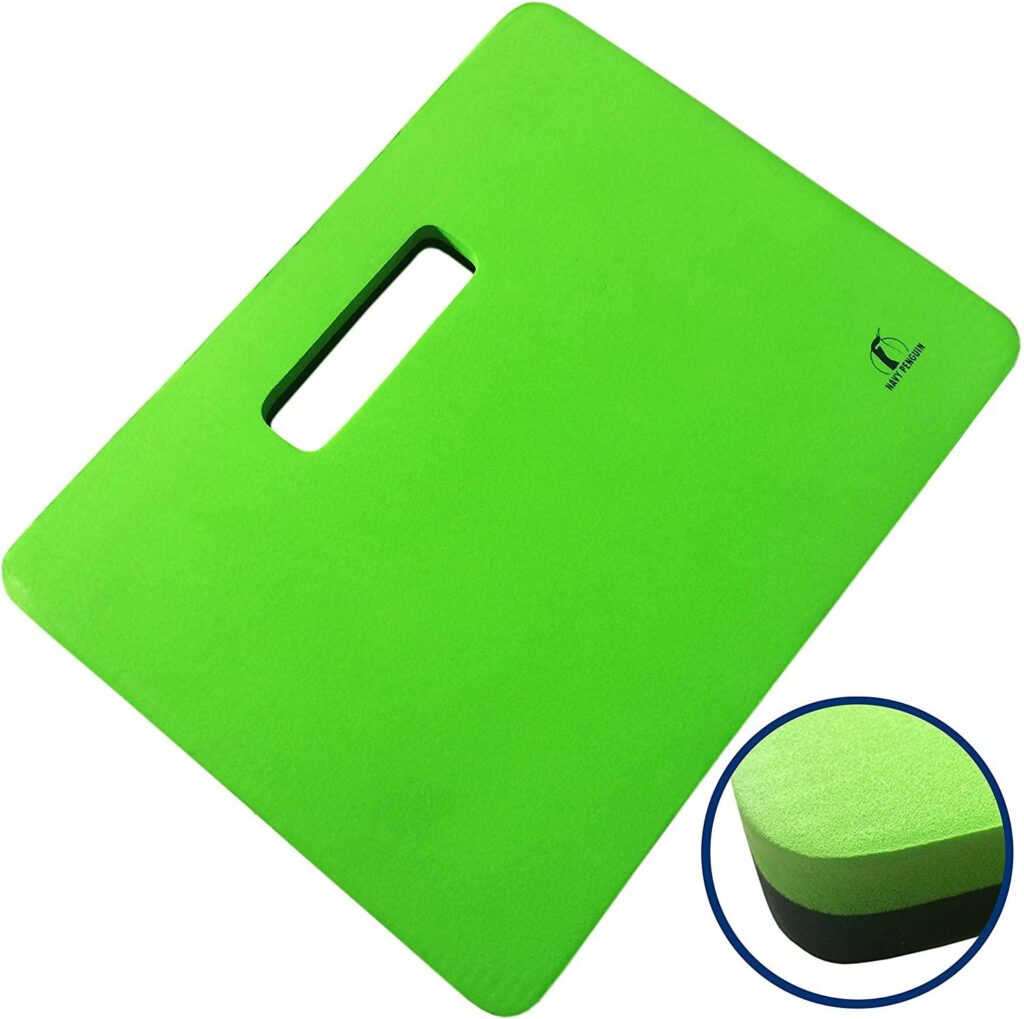 Having this kneeling pad will provide you a high level of support and comfort. It's bright green color fits right in with your gardening environment. With 2 layers of EVA foam, this is one of the thickest pads available on the market. The black side of this pad is made from 38-40° density elastic EVA foam, which is perfect for protecting you from hard surfaces like pebbles and concrete. The bright side is made from super-soft foam for extra cushion.
Whether you have painful joints or you just want to rest your knees somewhere while gardening, this kneeling pad is a perfect size for all-day comfort. You'll wonder how you ever managed gardening without it!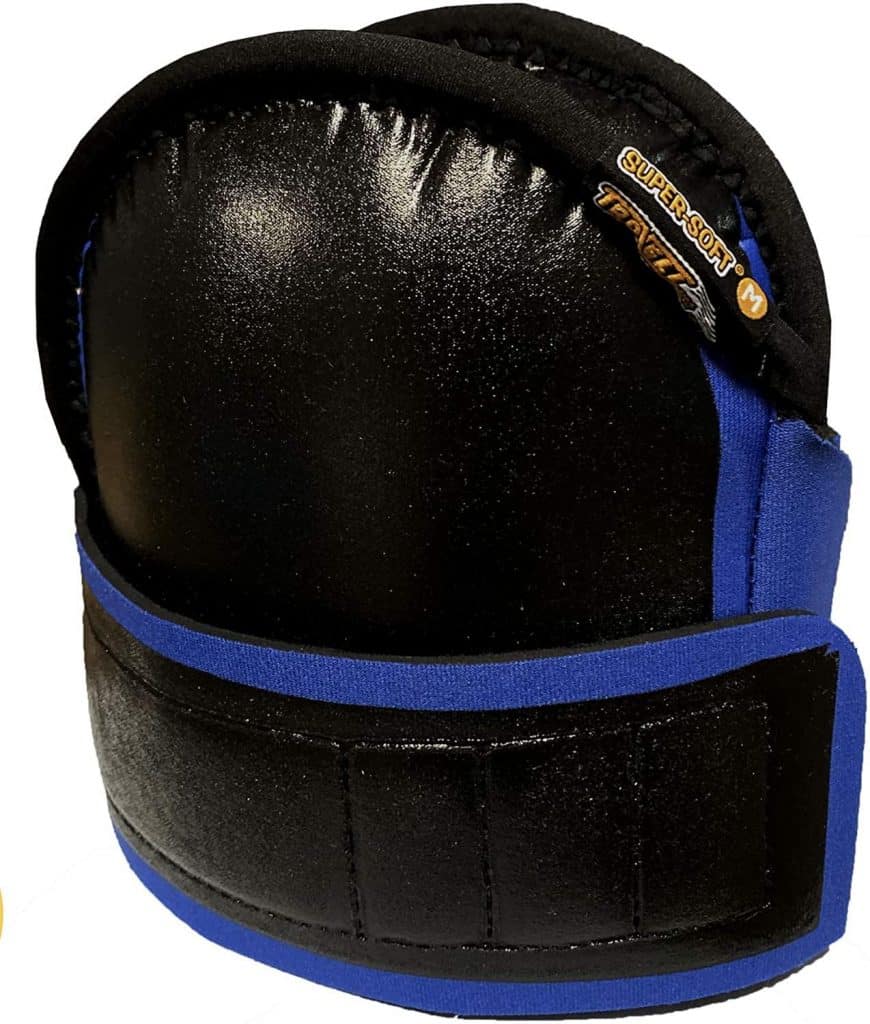 These knee pads have the best padding ever! It's very thick and supportive without being heavy or unwieldy. The lovable things about these kneeling pads are the wide neoprene straps, strong velcro closure, and the fact that the pads are machine washable. You can wear these while wearing shorts; their one strap design won't pinch the back of your leg. These are recommended for people with knee problems who really need the extra padding. They're easily the comfiest, squishiest pads ever made!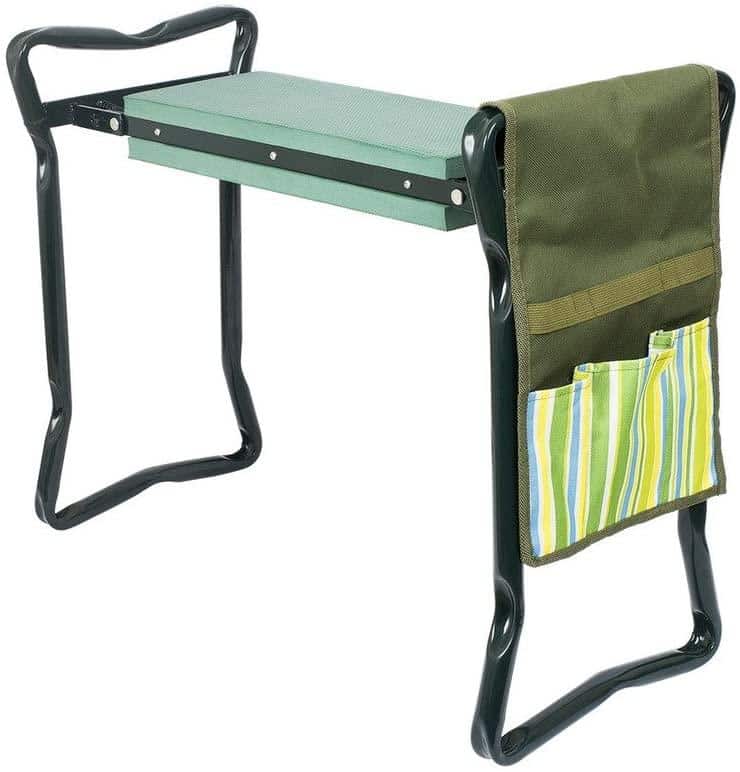 This strong tubular-steel-framed device is designed while keeping bending troubles while gardening in mind. You can use it both as a seat and a kneeler. Stand it upright, and it's a seat; flip it over and use it to rest your knees onto the padding. As a kneeler, it provides a soft base for weary knees; it becomes a comfortable seat in the bench mode. It has a pocket on the side to put all your gardening tools while working. And for storage, you can fold it flat to slide inside a summerhouse or shed.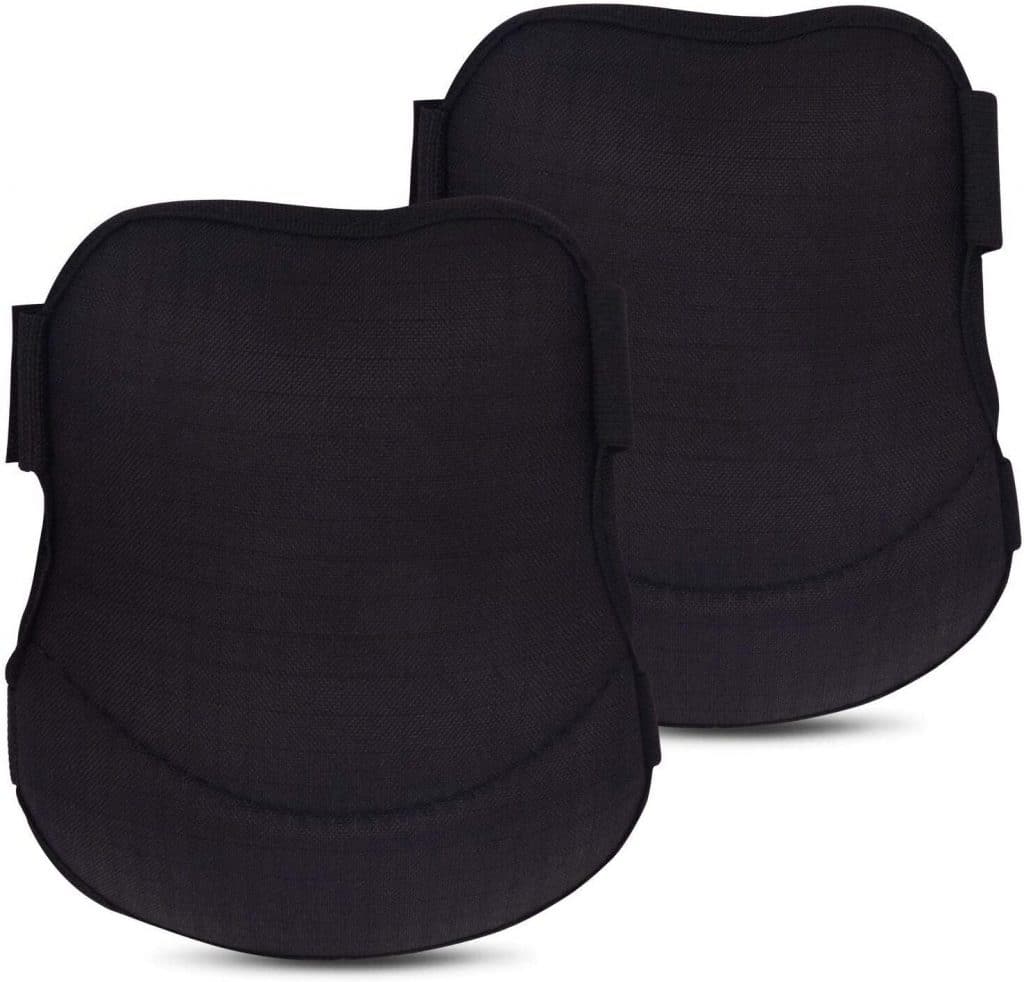 Cate's garden's high-quality Gardner knee pads provide you extra comfort and protection. These are designed to provide the most cushiony feel to protect your knees from getting hurt.
When your knees are subjected to a lot of pressure, stress increases in your legs. Along with providing comfort, these knee pads also help release your stress to some extent. 
The materials used in its construction is thick and high-quality Neoprene and EPE, which make them breathable and wear-resistant. The ergonomic design of these kneeling pads is ideal for people who spend a lot of time kneeling on the floor for landscaping, planting, and weeding.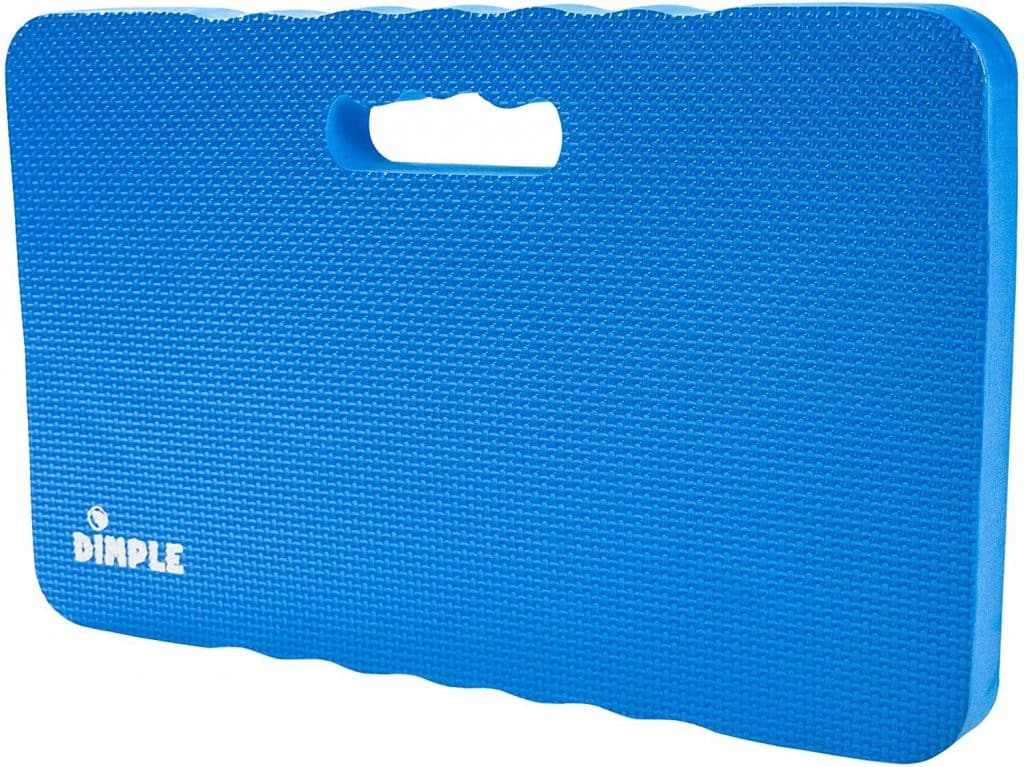 This multi-purpose kneeling pad will give you the perfect support you need while gardening or doing any other task in and around your home. It is made of extra-thick high-density EVA foam, and its extra-large size measures 17.8 – 11 inches which provides great kneeling comfort with plenty of space.
It is very portable and light in weight. The built-in handle makes it really easy to carry around while you work in your garden. It's water-resistant, so you can put it on a moist surface while working. Clean it by putting it under running water and wipe it dry.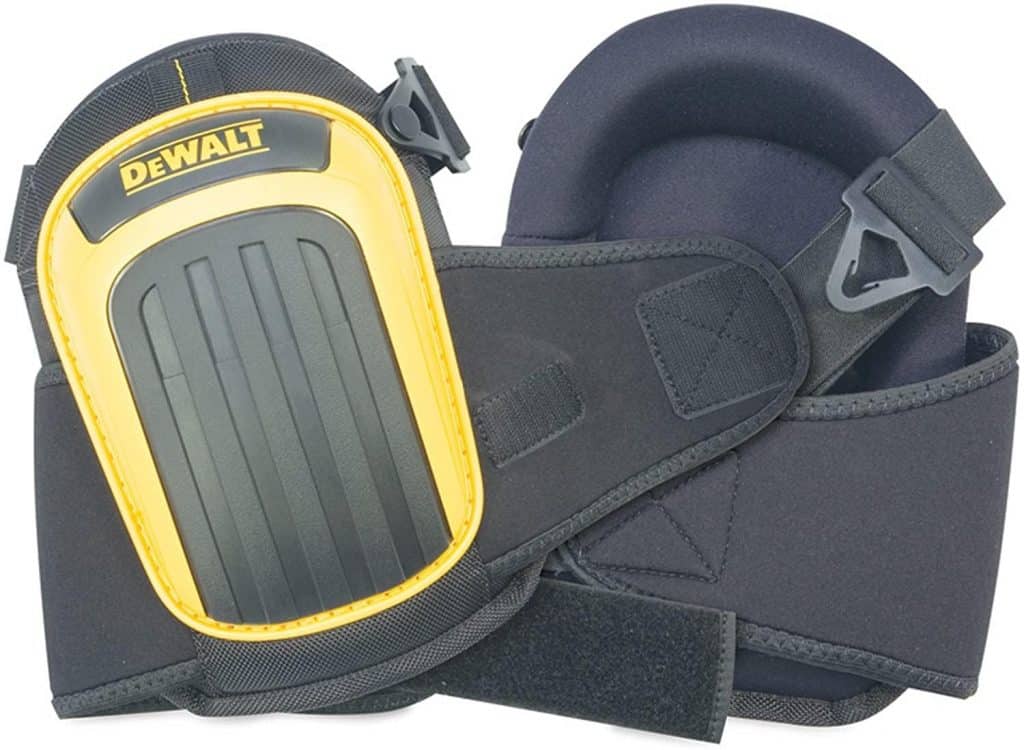 To provide you the ultimate comfort and protection, these knee pads are layered with gel. They give stability, which makes wearing them even more convenient. You can wear them all day without feeling any kind of soreness on your knees or any distress. The attached straps make them fit for any size of legs. The ballistic poly material used in their construction is very strong, which makes them durable.
They also have foam padding and layered gel technology that offer more comfort and support to the person wearing them. This is the same feature that will make sure your knees do not get pricked by sharp objects on the ground.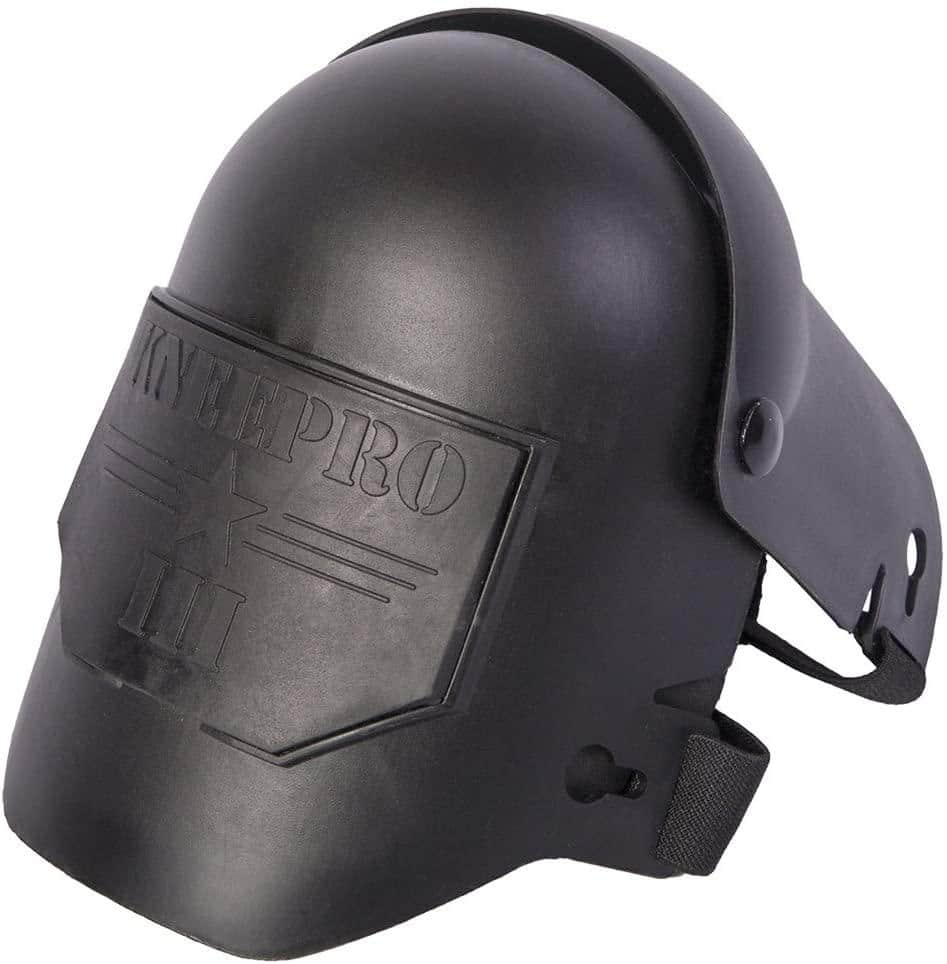 These knee pads are very easy and quick to put on. They won't break or wear off easily because they have plastic shells that are very durable and strong. You can kneel on any kind of surface, like pebbly or grassy, and your knees will not feel the impact because the pads will provide a shield.
These knee pads come with hinges to ensure flexibility. They also have a closed-cell inner foam pad for extra comfort. These are the best options when it comes to gardening; you can use them on any kind of surface without getting hurt.
These knee pads will be in your possession for so long you'll end up giving them to someone else when you feel you've had enough of them. They are carefully designed to fit all your needs. You can tighten them to your liking for a better feel.
These gardening knee pads will allow you to do all kinds of work, whether you want to fix those tiles on your floor or harvest those peas in your garden. They are padded very well to make your knees feel protected and comfortable even on the hard pebbly surfaces.
Conclusion
While working in a garden, amongst the essential safety gear that you should use or wear, apart from gloves, are gardening knee pads and kneelers. Luckily, it's not that difficult to find fully functional gardening knee pads or kneelers. We have mentioned various options with different attributes for you to find one that suits your needs. Most of these items are robust enough that they can withstand rainy and muddy conditions as well as abrasions. Buy one for a lifetime of knee-care!