How to Grow Amaryllis Indoors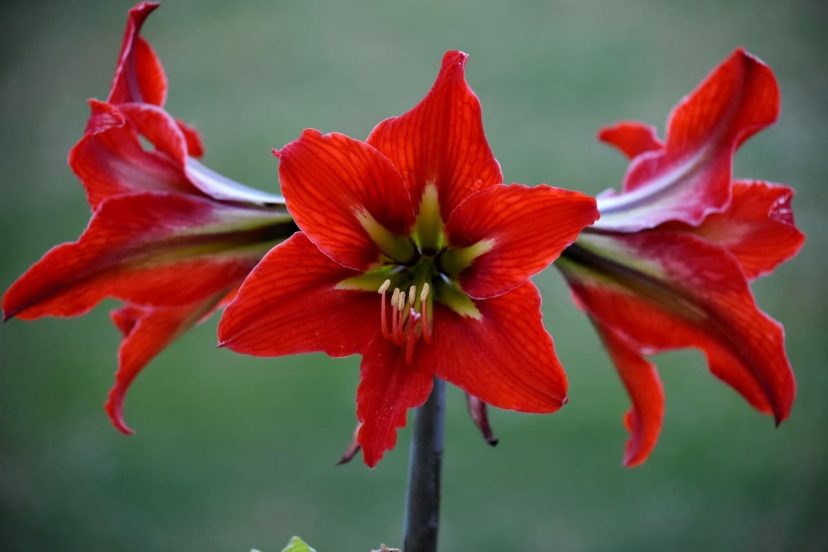 We acknowledge growing Amaryllis indoors isn't really about health food, however knowing how beautiful these blooms are and the effect they have on your mood we made an exception. So read on to learn how to grow amaryllis indoors.
Amaryllis is a breathtaking winter houseplant that stands out in any location, owing to its brilliantly colored flowers that can improve the appeal of any living space. The size of its flowers ranges from 4-10 inches in width and you will typically see it in pink, red, burgundy, and purple colors. Some varieties of amaryllis are bicolored such as a differently colored tint near the tips of the flowers. 
You might notice that floral designers love working with amaryllis because of its dramatic flowers which can add a stunning decorative touch wherever they are placed. Plus, these beautiful flowers can liven up the mood in any room. Keep those winter blues at may by growing amaryllis indoors this season!
Growing Amaryllis Indoors 
Growing amaryllis bulbs in the winter season is quite simple. You do not need to be an experienced gardener to yield satisfactory results growing amaryllis indoors.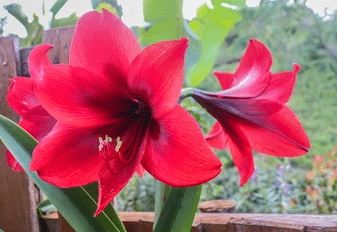 Planting Amaryllis
The ideal time to plant amaryllis is between October and April, when winter is in full swing. If you are planning on having amaryllis prepared for an event or occasion, then keep in mind that it will blossom approximately 7-10 weeks after being planted. Make sure that the plant bulb is placed in the growing medium with the pointed end facing up. Once positioned in the soil, you can lightly cover it with more soil such that less than half of it still remains above the surface. Be careful in your choice of growing medium. It needs to be fast-draining so avoid the standard garden soil because it holds too much water.
Note: We recommended starting with bulbs because it is easiest. Using seeds can be time-consuming and tricky. Additionally, it takes seeds anywhere from 2-5 years to blossom.
Amaryllis Minerva | Huge Red Blooms
VERSATILE: Grow these ravishing blooms indoors during the winter for stunning centerpieces and move them outside for a refreshing summer vacation.

EASY TO GROW: These festive flowers are among the easiest to grow, requiring little more than sunlight and occasional watering.

FAST-GROWING: Expect your Amaryllis to bloom 4 to 8 weeks after initial planting indoors when purchased and planted in the fall. While exotic Amaryllis types may take longer to bloom, they are well worth the wait and make excellent long-term houseplants.

REBLOOMING: Help your Amaryllis rebloom during the holidays by moving it indoors around mid-August to start the dormancy period.

AUTHENTIC: A thoughtful product of Easy to Grow, an American company.
Prices pulled from the Amazon Product Advertising API on:
Product prices and availability are accurate as of the date/time indicated and are subject to change. Any price and availability information displayed on [relevant Amazon Site(s), as applicable] at the time of purchase will apply to the purchase of this product.
Amaryllis Soil and Containers
The amaryllis plant does not have incredibly specific requirements when it comes to soil, but it prefers fast-draining and fertile growing mediums. You can create your own soil mix from organic matter by mixing equal parts of manure, perlite with two parts of loam. If you do not have manure or compost on you, then peat or leaf mold will do just as well. Just remember not to use sandy soil or clay as they are not ideal because of they how hold water. Amaryllis bulbs have fairly long and delicate roots so be careful not to damage them when you are placing them in the soil and container. Make sure that your container is spacious enough to house the roots for the first few weeks.
Organic Potting Soil, Cactus and Succulent Soil Mix
Imported from Canada, contains 100% organic ingredients, light-weight soil, well draining, pH balance(5.5). Provide optimum growth for succulent & cacti varieties or other plants. The soil features well breathability, well draining, can be good to prevent the rhizome rot. Perfectly for most plants.

The soil contains 75% natural substrate and 25% perlite, Our formula can balance pH (5.5) for the plants. Also contains nutrients for growing roots, making roots can better develop in health. perfectly for nurturing plants, varieties succulent and cacti, flowers, vegetables, aloes, or any seeds.

The soil feature has good perviousness. rhizome breathability, well draining. Utmost effectively prevents the rhizome rot and reduces stagnant water. It is lightweight compares with the traditional soil.

The soil is a pre-mixed or ready to use product. can be used for indoor or outdoor plants, design your garden or indoor flowerpot convenient and fast. You just transplant the desired plants into the soil and watering when the soil is completely dry.

EXTENDED MANUFACTURER GUARANTEE - Love it or your money back! If for any reason you decide this soils isnt a good fit for your plants, we offer a 90-day money-back ref
Prices pulled from the Amazon Product Advertising API on:
Product prices and availability are accurate as of the date/time indicated and are subject to change. Any price and availability information displayed on [relevant Amazon Site(s), as applicable] at the time of purchase will apply to the purchase of this product.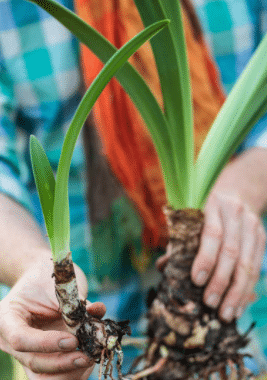 Amaryllis Light Requirements
While it is true that the amaryllis plant can do well in both sunlight and shade, it grows best somewhere in between – partial shade. Too little sunlight will prevent it from performing the biological processes needed to develop into a healthy and mature plant. Meanwhile, too much sunlight can cause the leaves to burn. A brightly lit but slightly sheltered windowsill is the ideal spot for you to position your amaryllis plant. Try to ensure that it gets 4-6 hours of sunlight every day. You will notice that the first few flowers will begin to emerge in 2-3 weeks (provided that you used bulbs) and stay for all of winter. 
Taking Care of Your Amaryllis Plant
Perform regular pruning to keep your amaryllis plant in the pink of health. Snip off any dead leaves to encourage new growth. Doing so will help you maintain the structure of your amaryllis plant and help it liven up the mood of wherever it is placed. You can use fertilizer to support the growth of your amaryllis plant. Use water-soluble fertilizer twice a month to provide your amaryllis plant with the required level of nutrition. However, be careful not to begin fertilizing until the bulbs have sprouted. Fertilizer can kill your amaryllis bulbs if it does not have any leaves or roots. 
How to Grow Amaryllis Indoors Conclusion
Amaryllis is the perfect plant gift for any occasion. It symbolizes strength, beauty, determination, resilience, and power. Whether you are trying to congratulate someone on their much-deserved victory or trying to provide comfort to someone after the loss of a loved one, amaryllis communicates sincere and concern.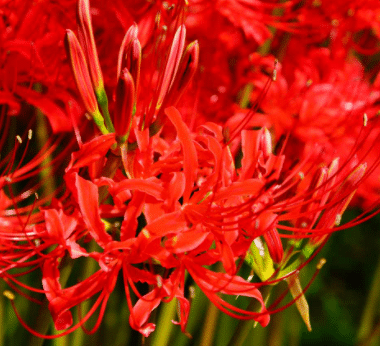 Growing these beautiful plants require patience and resilience too! Hope we've taught you how to grow amaryllis indoors!