Neem Oil For Your Garden – Guide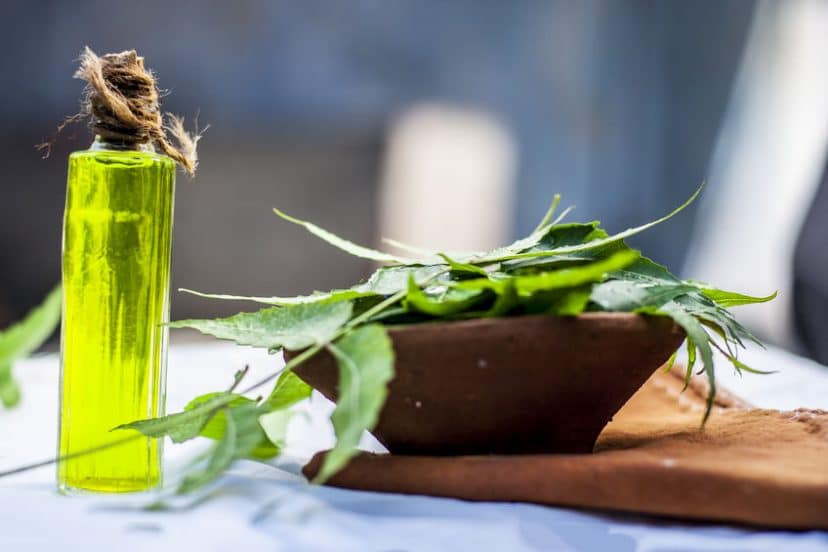 If you enjoy growing your own vegetables, then you know the frustration that comes from finding them ruined by pests and insects. Of course, there are many types of insecticides in the marketplace, but how many of those are safe? Most commercial pest control 'mixtures' contain chemicals that can be harmful to both your crops and environment. However, one of the most effective natural pesticides is Neem Oil. Read on for your Neem Oil for your garden guide.
What is Neem Oil?
Neem oil comes from pressing the fruits and seeds of the Azadirachta Indica tree, an evergreen tree native to India. The resulting oil is now diluted with water and used to spray the plants. You can also pour the solution onto the soil, so it can be absorbed by the plant roots. 
Neem oil is also used for other purposes such as eczema fighter, skin moisturizer, and acne wash. However, the concentration for them differ from the ones used on plants. So you don't use the same neem oil you use for your plants on your skin or hair.
How Does this Natural Pesticide Work?
When the plant roots absorb the neem oil, it spreads the oil to its vascular system. The oil now travels from there to every other parts of the plant. Any insect or pest that feeds on the plant ends up ingesting the oil and dying afterwards.  
Using the natural pesticide on your garden will protect your plants from insects that chew or suck on the plant leaves. You can repel some of the most bothersome pests like mites, bugs, locusts and aphids with neem oil. Also, there is neem oil fungicide, which is useful in killing mildew, black rot, rust and other fungal diseases that can be damaging to your plants.  Generally, the oil is not harmful to bees because it doesn't last long when sprayed directly on the plant.
How to Use
Like mentioned above, you can spray the oil directly on the plant or apply it on the soil at the base of the plant. Applying on the plant base is more preferable because neem oil is more effective when absorbed via soil. It can last up to 22 days in soil, but only 45 minutes when sprayed directly on the plant. Besides, know that too much of neem oil can burn your plant, so soil absorption is the best option.   
More still, it's advisable to always test neem oil before using it on your garden. Here is how to do it; apply the oil to a small spot of each plant, and monitor it for 24 hours. If there is any kind of damage to the plant, then that particular plant can't tolerate it. This may take time, but it's well worth it. You don't want to take out your entire garden while trying to protect it. Most plants respond well to the oil though. 
Like this Article? Pin it on Pinterest!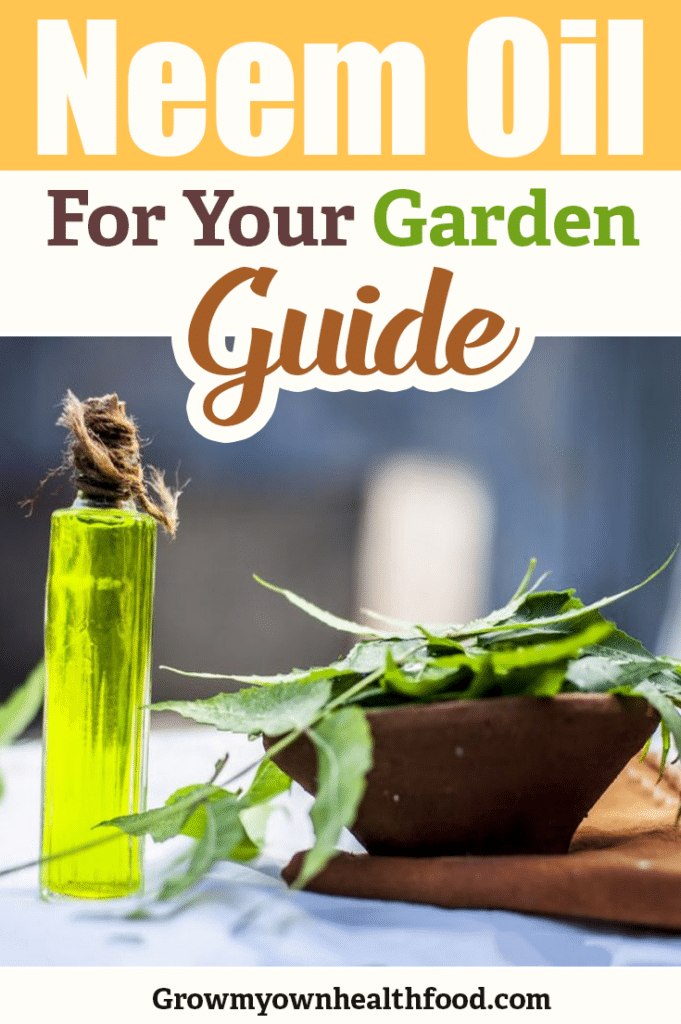 Type of Neem Oil to Use
The marketplace is flooded with a lot of neem oil brands. Some companies may even mix harmful pesticides alongside the neem oil. As a safety check, always purchase neem oil that doesn't have extra ingredients. The one and only listed ingredient should be Azadirachta. You can check this by reading the label on the bottle.  
Plantonix Organic Neem Oil is one good option. It's made from 100% cold-pressed oil. You can mix with water and spray directly to the plants or applied onto the soil. Even though it's advertised as a natural pesticide, the Plantonix Organic Neem Oil is a multi-purpose oil, and can be added to your shampoo or lotion for radiant hair and smoother skin.   
Another good option is the Verdana Cold-Pressed Neem Oil. It's also made from 100% cold-pressed neem oil – no additional ingredient. You can also use it for your skin and hair, just like the Plantonix. In addition, you can use them on your pets with no problem whatsoever. 
Wrap Up
You already have a great garden, and you don't want to see it go to rot because of harmful insects. Neem oil is an effective organic pest control with no dangerous chemicals. It's one of the best natural pesticides available. Plus, beneficial insects like honeybees, and butterflies are not affected by it. Get neem oil for your garden today and you'd be glad you did.