How to Grow A Lemon Tree Indoors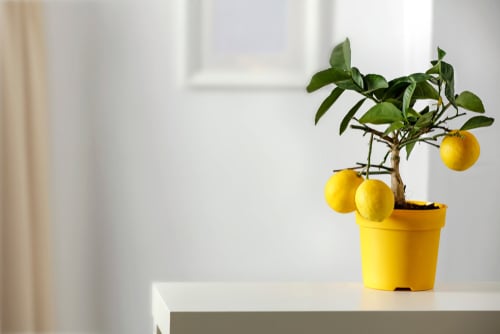 Why grow a lemon tree indoors? Lemons compliment almost every dish. Squeeze it over a fried fish platter, stir-fries, soups, and salads, and they'll add that instant appeal that had been missing. It's not just the exceptional taste it adds to your food, but also the high levels of Vitamin C to boost your immunity.
With so many benefits, it's only natural that it makes a part of many outdoor landscapes. Caring for it isn't very hard, and it will give you plenty of fruit even if you're a bit forgetful in your gardening habits.
However, if you have little or no space to plant outdoors or the weather isn't suitable, you may want to grow the tree indoors. Is it possible to do so? Will the tree thrive and give lots of lemons when growing in an indoor setting? How to care for an indoor lemon tree? Read on and find out.
If you've been thinking of growing lemon tree for a while now but holding it off due to lack of gardening space outdoors, give indoor lemon tree a try. Although it's primarily an outdoor plant, similar to all other fruit trees, it's not impossible to grow it inside the house. An additional benefit is the nice lemony fragrance it will add to your indoor air. 
They won't mind sitting inside or outside as long as you give it a suitable setting. Though they might ask for a little extra attention since they're better suited to the outdoors. When growing conventionally in an outdoor garden, the tree is an excellent choice for novice gardeners. When growing indoors, in contrast, the story is a little different. But don't panic! It's pretty much possible if you follow the guide.
You can also grow vegetables indoors. Read our post Growing Vegetables Indoors Is Easier Than You Think (Even in an Apartment) to find out all about indoor vegetable gardening.
Choose the correct variety for growing lemon tree indoors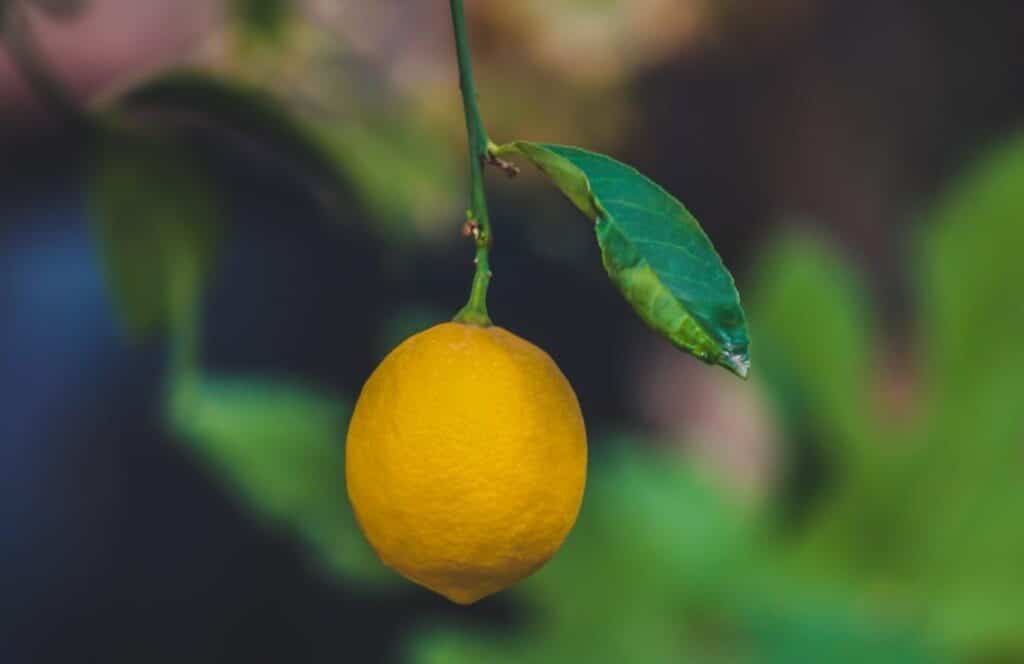 Tons of varieties exist when you go hunting for lemon trees. When planning to grow it indoors, you should be looking for the compact ones that will adapt well to container gardening. Specialists at local nurseries will easily guide you on the best varieties for your particular climate and indoor environment. 
Most indoor gardeners, however, prefer growing Meyer Lemon Tree in pots. It's a dwarf tree that grows well in containers and produces many small to medium-sized lemons with little maintenance. 
Eureka, dwarf Ponderosa, and Lisbon are also popular picks for indoor lemon gardening. No matter which variety you pick, make sure you get one that's about 2 to 3 years of age since younger plants are less likely to survive indoors.
How to plant a lemon tree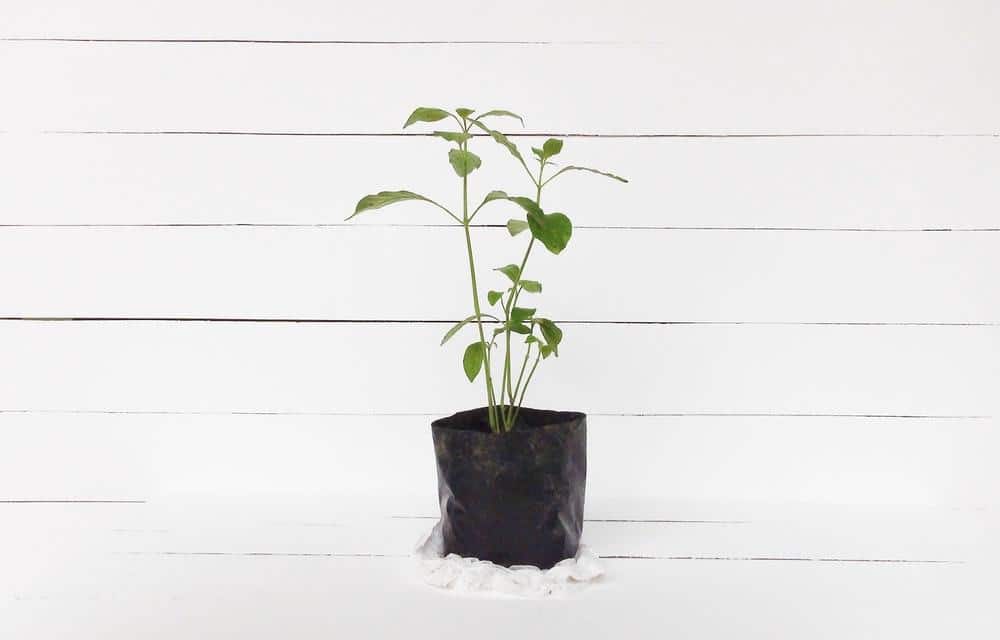 While lemon trees aren't excessively high maintenance, getting one and forgetting it in a corner of your house wouldn't help grow a lemon tree indoors. Some effort is needed if you want to see it laden with those bright, juicy fruits. Once you've received the right variety of tree, here's what you do:
Pick the Right Pot for Your Lemon Tree.
Too small a pot will inhibit the development of plant roots, resulting in stunted growth. A larger size pot is usually a good choice if you want an optimally sized lemon tree in your living room bearing a decent amount of fruits. 
Envelor Natural Cube Shaped Planter Box
LIGHTWEIGHT INDOOR OUTDOOR PLANTER POT - This planter box is made of fiberstone,fiberglass and sandstone blend; its easy to carry and low maintenance, ideal for any indoor outdoor plant settings. The stylish planter is perfect to grow flowers, succulents, ornamental plants, foliage and cactuses

MODERN FIBERSTONE FLOWER POT WITH EASILY DRILLABLE DRAINAGE HOLES - The simple yet elegant design of this pottery planter works well with all decor. These fancy planting pots are the best choice to create your own stylish greenery corner and add a sleek and timeless look to your beautiful abode

DURABLE LONG LASTING DECORATIVE PLANTER BOX - The strong fiberstone composition makes it weather-resistant and waterproof and ensures high quality and durability for years to come

HEALTHY PLANT GROWTH WITH BREATHABLE NURSERY PLANT CONTAINERS - The planters are expertly designed to allow ample soil, space and drainage for the roots to grow; it also promotes healthy plant growth, making them ideal for your landscaping projects or backyard hydroponic garden

PREMIUM QUALITY PLANTER BOX DIMENSIONS - 23.6 x 23.6 x 23.6, 39.7 lbs, perfect for your garden, porch or patio or even commercial applications; these crates make a captivating centerpiece in any garden; can also be used for a herb garden or growing vegetables like lettuce, carrots, onions and gar
Prices pulled from the Amazon Product Advertising API on:
Product prices and availability are accurate as of the date/time indicated and are subject to change. Any price and availability information displayed on [relevant Amazon Site(s), as applicable] at the time of purchase will apply to the purchase of this product.
Make sure the pot has drainage holes at the bottom and include a saucer below it to catch excess water without damaging your floor. Also, include a bunch of pebbles or gravel to the saucer to create a humid environment, suitable for lemon trees.
Choose good soil
Choose nutrient-rich, well-drained, acidic to mildly acidic soil to fill the plant pot. Cactus mixes and peat moss soil mixes also do well for citrus trees. 
Repotting
Fill the pot halfway with the soil mix you've got. Once you've prepared its new home, gently take out the young tree from the nursery pot, scrape excess soil clinging to the roots, and place it in the pot. Add more soil to cover the roots. Make sure you plant it at the same level as it was growing in the original container. Water it right after planting.
Choose a sunny spot
Lemon trees ask for around 10 hours of direct sunlight every day. Place them next to a sunny window or grow it under artificial lights. Leave the lights on for 12 hours each day for optimal results.
45W LED Grow Light
❤️ FULL SPECTRUM: 225 high quality super bright LEDs with spectrum 390nm-730nm, including UV IR Red Blue. Plants can get the spectrum they most desire from this grow light and it's suitable for all stages of growth such as seeding, germination, vegetative & flowering.

❤️ WIDE APPLICATIONS: Widely used for grow tent, grow box, grow chamber, grow room, hydroponics, aquaponics, greenhouse, vertical farm, indoor gardening and so on. It is suitable for almost all the plants, such as herbs, succulents, vegetables, bonsai tree, houseplant, orchid, lemon, chili, tomatoes, algae etc.

❤️ ENERGY-SAVING: Upgraded to Max. LED Power 75W, Avg. Power Draw 27W, replace 100W HPS or HID grow light with only 27W consumption. Good for 2'x2' growing space.

❤️ USER FRIENDLY: ABS material in square shape with air-flowing construction, excellent cooling capacity with no fans no noise. Easy set-up, whole plant light can be assembled by hands, no need extra tools.

❤️ WORRY-FREE WARRANTY: 12 months warranty plus 30 days satisfaction or return guarantee, 100% money back. Contact us first if any issues and we will make it OK. Pursuit of your satisfaction is always our desi
Prices pulled from the Amazon Product Advertising API on:
Product prices and availability are accurate as of the date/time indicated and are subject to change. Any price and availability information displayed on [relevant Amazon Site(s), as applicable] at the time of purchase will apply to the purchase of this product.
How to care for an indoor lemon tree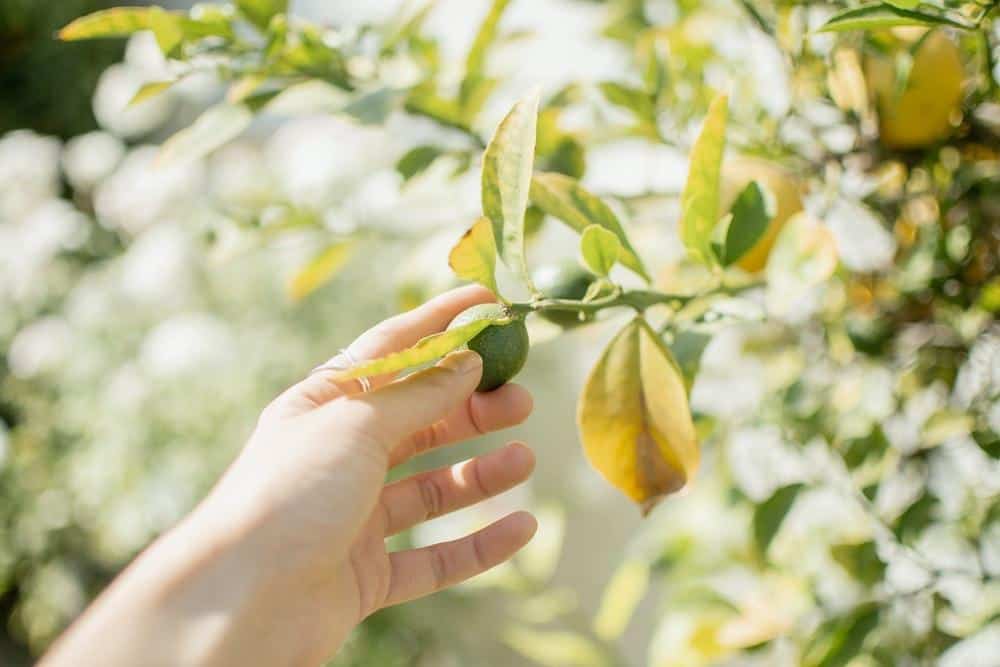 Water
Maintain consistently moist soil for your lemon tree but avoid waterlogging. Offer it a drink once a week; if you find curled edges on the leaves, it suggests that the plant is thirsty. If you get hard water in your area, mix 1 tablespoon of vinegar to 4 gallons of water before giving it to the plants. This will lower the pH to suitable levels. 
Fertilizer
Feed your lemon tree with a nitrogen-rich fertilizer once every month during spring and summers, and once every two months for fall and winters. A 2:1:1 NPK fertilizer works best for citrus trees. 
Ventilation
Indoor lemon trees grow best when conditions are similar to the conventional outdoor setting. Set up an oscillating fan nearby or leave a door or window open to allow air circulation around the plant.
Temperature
A daytime temperature of 70°F and a nighttime temperature of 55°F is ideal for the tree. Keep the plant away from drafts, radiators, and fireplaces to ensure it grows at its optimal rate.
Manual pollination
When you see flowers on the tree, it's time for pollination. However, since there aren't any birds and insects indoors to move pollen, you'll have to do it by hand. Even if you have self-pollinating varieties, a little extra help will ensure that the tree bears plenty of quality lemons. Collect pollen from the stamen using a cotton swab or a paintbrush and transfer it to the stigma (located in the center) of another flower. 
Lemon Harvest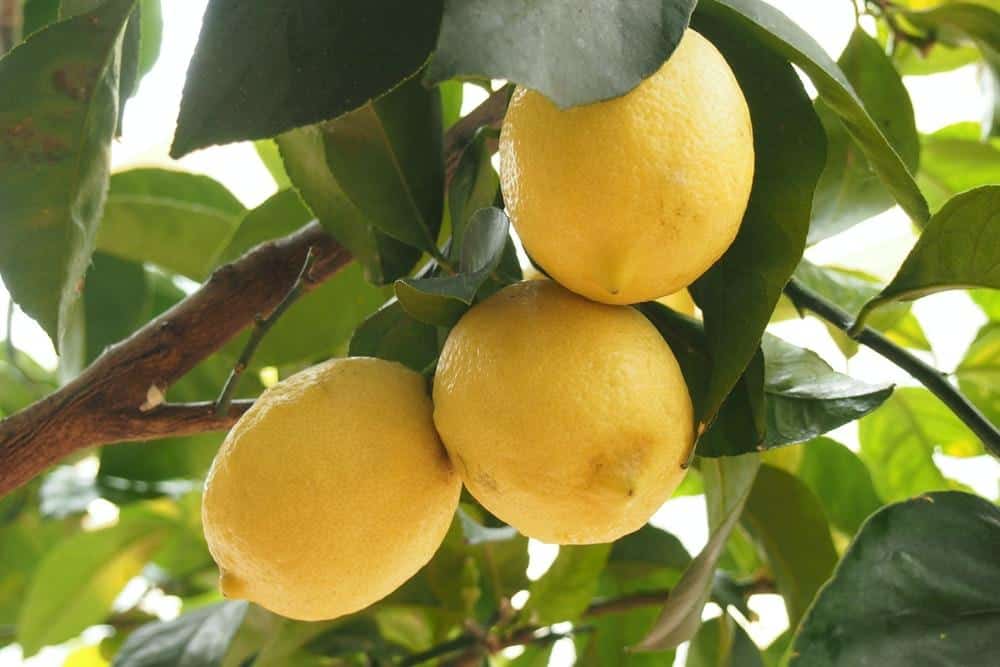 Once flowers appear, it will take 6 to 9 months for lemons to mature enough to be harvested. Once the fruits turn a rich yellow color and are soft to press, it's time to pluck them off. See if you are want to grow a lemon tree indoors it is not as hard as you thought.