Top Organic Gardening Soils for a Natural Garden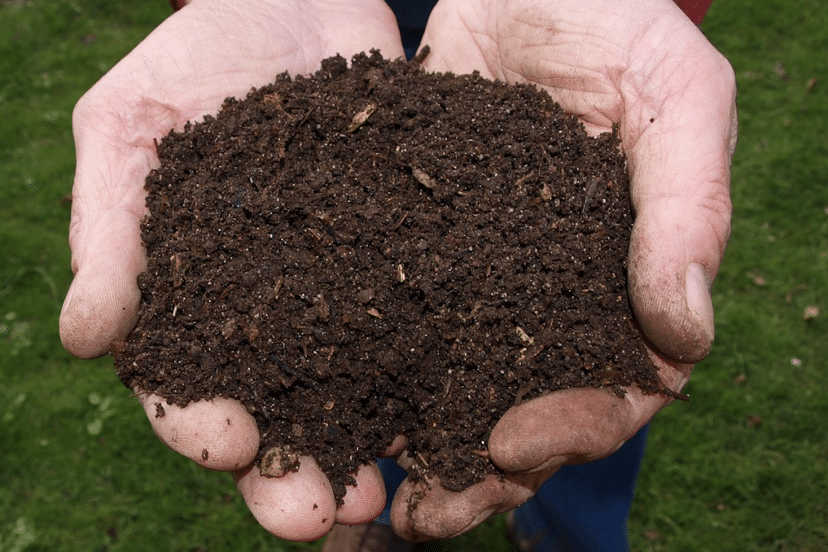 Every gardener wants to have the perfect vegetables, fruits and flowers. However, the question is, what type of soil will make for a natural garden? There are so many types of gardening soils out there that one can easily get confused as to the right one to use. Whether your aim is to grow the tastiest, healthiest vegetables or to have a garden laden with beautiful flowers, your best bet would be organic gardening soils.
Organic gardening soils are always better than other pesticide and chemical-laden soils. They are full of nutrient-rich organic matter, thereby enabling conditions for your plants to thrive.
Environmentally Friendly Soil
Also, you'd be contributing to a healthy environment when you stick with organic soils. Non-organic soils contain chemicals, which contribute to toxin run-off, a major source of pollution in the U.S. Your plants are stronger and healthier when grown on organic soil because it has inherent animal fertilizer. Plus, an organic soil retains water more than non-organic soil, which definitely cuts down on the time you spend on the garden. Below are several brands of organic gardening soils you can choose for your garden.
1. Black Gold Natural & Organic Potting Soil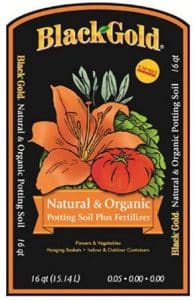 Do you desire the highest yielding garden possible? Then the Black Gold Natural & Organic Potting Soil is exactly what you need. It's regarded as the go-anywhere soil because of its regional formulation. This means the components of the soil differs depending on your location. Ensure you buy the particular one meant for your zone.
2. Nature's Living Soil Organic SuperSoil Concentrated Strength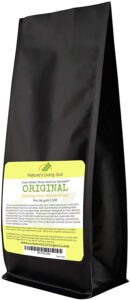 The Nature's Living Organic SuperSoil contains organic matter wich provides your plant with all the needed nutrients. You only have to water the plants and that's it. Feeding the plants is not necessary. This type of organic soil is best suited for container gardening.
3. Burpee Organic Premium Potting Mix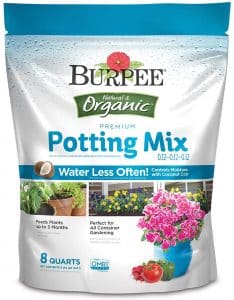 If you want a soil that won't need you watering your garden all the time, the Burpee Organic Premium Potting Mix is a good option. The coconut coir content of the soil helps it retain moisture longer than other soil types. In addition, it contains Burpee plant food, which helps your plants thrive better. This organic soil is quite ideal if you've a container or raised garden.
4. FoxFarm Ocean Forest Organic Potting Soil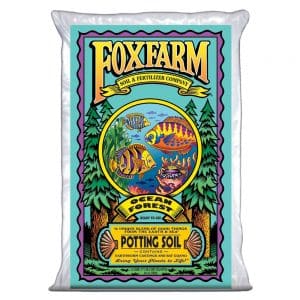 This type of gardening soil is for container planting and indoor gardening. Just as the name suggests, it contains organic matter from the ocean and the forest, and has a high rating among the gardening community. Components of the FoxFarm Ocean Forest Organic Potting Soil include crab meal, sandy loam, peat moss, earthworm castings and bat guano.
5. Nature's Care Incredible Expanding Potting Soil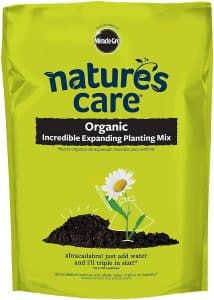 The Nature's Care Incredible Expanding Potting Soil is the best option for container gardens. The soil triples in size after watering and is extra lightweight. It even retains water better than traditional soil. Therefore, a healthier root system for your plants.
6. Roots Organics ROD75 Growing Media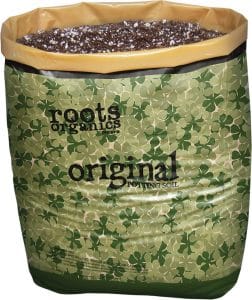 Made from coco-fiber, the Roots Organics ROD75 Growing Media allows your plants to grow to their highest possible yield. This organic soil consists of earthworm castings, soybean meal, glacial rock dust, bat guano, perlite and pumice. It's a good versatile soil and can be used anywhere.  
Wrap Up
If you want a natural garden, then organic gardening soil is the way to go – a way of gardening at peace with nature. Allowing your plants to grow in any of the organic gardening soils types will probably yield a better result as against the use of traditional soils. Plus, you'll be growing a productive and healthy crop in a way that is healthier for your family and the environment.
The only dilemma you may have is the right type of organic soil to use. Well, we've given you some good options above, and you just have to try one or two to get the one that really suits your preference.
Like this article? Pin it on Pinterests!