The Secret Behind Broccoli Microgreens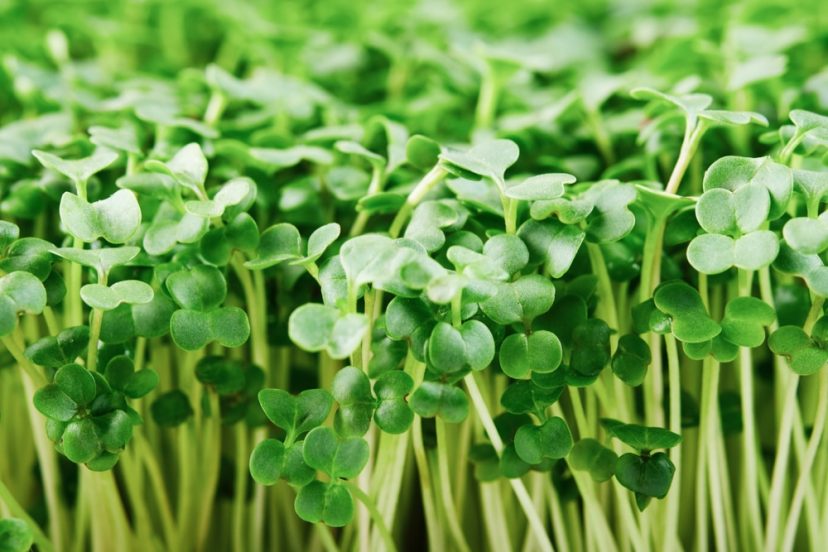 So far, there have been many microgreens that are edible, but one of the most popular is broccoli. When you hear the word broccoli, you might think of a small green tree with seeds. However, it is just like any other edible plant. People often assume that broccoli is not a full-grown vegetable due to its appearance, but these small tiny trees have all the nutrition's in them which you can get from fully grown vegetables.
One of the Fastest Growing Microgreens
Broccoli can provide you with health benefits without any kind of season-long commitment, so you can avail of this offer any time of year! Aside from this, growing broccoli microgreen is very easy, even at home. Surprisingly broccoli only takes about one to two weeks to grow, which is very fast for a microgreen with this many benefits. Broccoli grows very quickly because it can be harvested while it is in its growth stages. Usually, kids dislike eating vegetables because of their mild taste; however, microgreen broccolis can be combined with any dish easily.
You can diversify and make any dish tasteful with this delicious microgreen broccoli. With their crunchy, earthy taste, they can make any dish taste better. Broccoli can be added to various dishes such as salads, steaks and can even be served as a side dish with rice! Broccolis are small powerhouses filled with all the nutrients one needs to live a long healthy life. Studies have found out that broccolis have contents that can help fight cancer and various types of other diseases, so what are you waiting for? Heal naturally with this delicious microgreen broccoli.
How to Grow YOUR Broccoli Microgreens
Microgreen broccoli is one of those which you can easily grow using multiple methods. Broccoli is very susceptible to the environment, and it can grow in no time. You can grow broccoli in jars, soil, wood shavings, grow mats, and growing paper! We recommend that you follow any method that is most convenient for you to follow. However, we will tell you details of how to your broccoli in soil.
Growing broccoli in the soil is slightly different than the usual steps taken for growing microgreens. First off, you do not soak the seeds, and neither do you have to rinse them before planting. You need to spread one or two teaspoons of seeds in a well-moistened tray of soil. After planting, the germination will take one day if the seeds are soaked; if not, they don't, they will get planted straight away. After spreading the seeds, you ought to cover your tray with another tray or some other method to make sure that the moisture does not escape and also the sunlight does not damage the crop. If you use the right store-bought medium of planting that holds the moisture well, you won't have to water your broccoli during the entire time it grows. Now, as the leaves start to show on your crop, move it to a well-lit location and remove the top cover.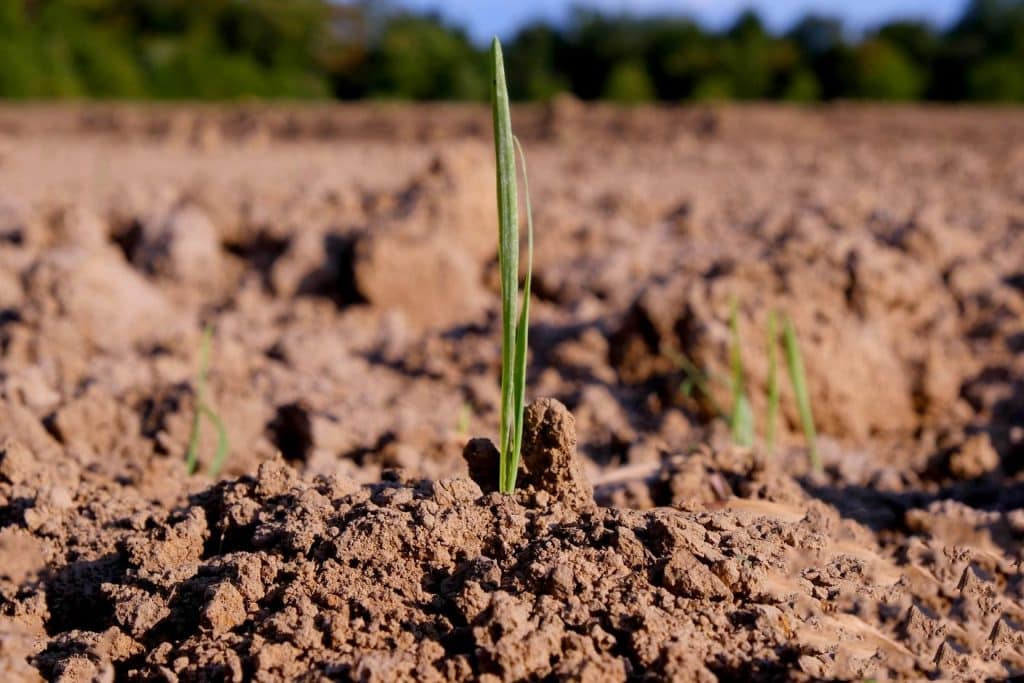 All that is left is waiting for the leaves to open up and grow about 1-3 inches tall, and that's when you can harvest your microgreen broccoli! For harvesting, simply use scissors or a sharp tool and cut the broccoli from just above the soil. This can be from 5-14 days; keep rinsing and tasting along the way till you find one best for your palette.
Broccoli Microgreens Recipe for Your Taste!
Broccoli is one of those magical microgreens that goes with absolutely everything! You can stir fry it with other vegetables such as carrots or bell pepper. These stir-fried greens can be served with everything, be it steaks, pasta, sushi, burgers, or sandwiches. You name it, and Broccoli will work along with it perfectly! Stir-fried, boiled, roasted, or steamed!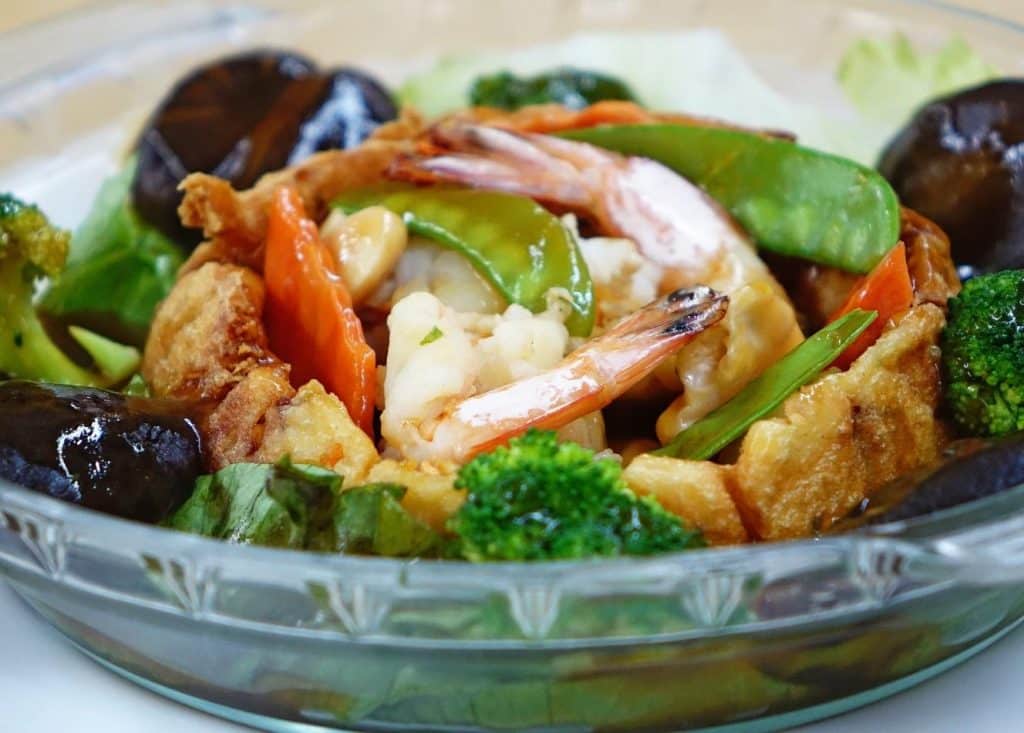 A quick and simple use for your broccoli microgreens is a salad. Broccoli goes wonderfully with any salad dressing, and we will tell you about one of those recipes today. Here is what you need for your Spring Salad:
1 cup or more of your homegrown Broccoli.
1 blood orange cut into small pieces,
1/2 avocado cubed,
1/2 cup of julienned daikon radish.
1/4 cup walnut pieces.
And for dressing, you can add 1 tablespoon cold-pressed olive oil, 1 tablespoon lemon juice, 1 clove chopped garlic if you prefer the taste of it, and a bit of salt and pepper to your liking. Mix all the dressing ingredients in a jar or covered a container and add the dressing on top of the mixed and stirred salad. And your spring salad is ready! 
Your homegrown microgreen broccoli will never let your plate look empty and will always add to the flavor of your meal!
Benefits of Broccoli Microgreens
So far, we have discussed how microgreen broccolis can be easily grown at home now; let's talk about how these tiny trees can make your life better. Given below are all the benefits microgreen broccolis can give to you and your loved ones.
Broccoli Microgreens Health Facts
Research has found out that broccolis comprise of multiple vitamins, including vitamin C; they further have forty times the minerals and other vitamins as compared to their counterparts. The high content of vitamin C makes them perfect for individuals who want clean and scar-free skin. Broccoli further contains a good amount of magnesium, copper, and zinc—all these minerals help to keep the body in balance and make it much healthier than before.
Broccoli Microgreens Help Fight Diseases
Studies have found out that microgreen broccolis contain sulforaphane in large quantities as compared to any other vegetable that there is. The presence of sulforaphane in microgreen broccoli makes it perfect for individuals who want a good immune system. Sulforaphane is proven to be beneficial in curing diseases such as cancer, and it can further also help treat inflammation, maintain your heart rate and improve the digestive system of your body.
Easy to Grow Broccoli Microgreen Kits
Window Garden Assorted Indoor Microgreens Seed Starter Vegan Growing Kit
🌱 EASY SETUP, NO MESS -- Our indoor gardening kit includes soil and seeds so you're ready to grow in a matter of minutes! You just need to add ½ tablespoon of seeds and some water to the soil and you're on your way to a nutritious and delicious meal in 10 days. The leak-proof pop-up bag and ease of use makes this is the perfect kit for beginner and advanced gardeners alike.

🌱 FRESH, ORGANIC VEGETABLES ALL YEAR – If you live in a state that has a harsh winter, you know having fresh, organic vegetables such microgreens, corn and kale is tough! With this kit, you can maintain your healthy, sustainable lifestyle by growing nutritious greens you like inside the comforts of your own home. All of our seed are non-GMO and do not contain herbicides or pesticides.

🌱 PERFECT GIFT - This growing kit includes 3x 1qt pop-up Fiber soil bags, and seeds. It makes for a great gift for anyone on Father's Day, Mother's Day, Earth Day, Birthdays, or any holiday! Give the gourmet gift of DIY healthy gardening.

🌱 DISCOVER THE POWER OF PLANTS – Why not grow your own super food? Studies have shown that microgreens contain 4 to 40 times more nutrients than their mature counterparts. They also make for a delish and beautiful garnish to any meal.
Prices pulled from the Amazon Product Advertising API on:
Product prices and availability are accurate as of the date/time indicated and are subject to change. Any price and availability information displayed on [relevant Amazon Site(s), as applicable] at the time of purchase will apply to the purchase of this product.
As mentioned before, microgreen broccolis are super easy to grow; you can grow them indoors and outdoors as well. They can be harvested in less than two weeks, making them the perfect microgreen to grow when you want quick access to nutritious food. They can be stored very easily and require very little maintenance during the growth process, and you can even tell kids to grow these microgreens as their super easy to grow and safe to consume.