How to Keep Squirrels Out of Your Garden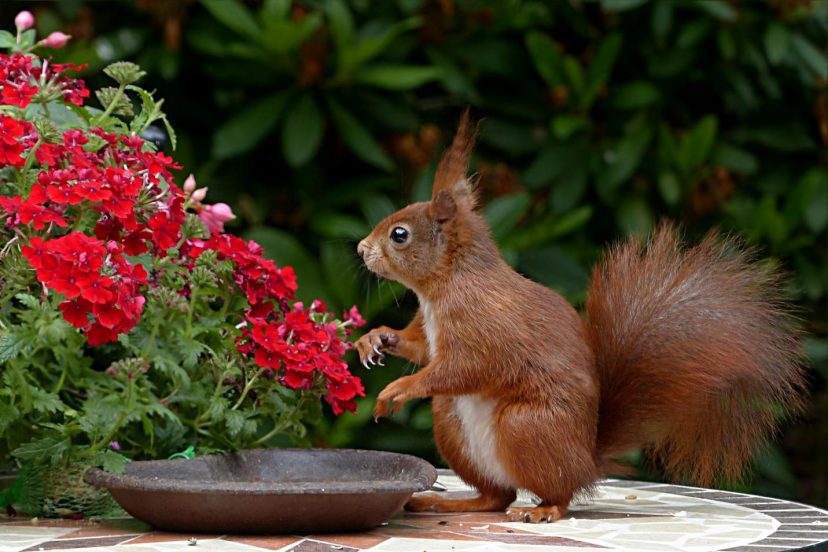 Squirrels look cute and funny as they play around your garden, jumping from twigs to twigs and running. However, its October! as winter is approaching, many gardeners are getting ready to grow their winter vegetables and flowers. It implies that the war to keep pesky, persistent, and intelligent squirrels out of your garden is officially on!
Although they can visit your garden any time of the year, but they get particularly active during the fall season to hoard their food for winter survival. Top target plants for squirrels include sunflowers, beans, bulbs, cucumbers, tomatoes, eggplants, figs, and berries. They can even ruin your blooming flowers just for the sake of fun. Thus, you have to keep an eye on these furry critters to protect your garden. So, are you looking for ways to keep squirrels out of your prized garden?
Below we are discussing a few strategies to keep Squirrels Out of Your Garden:
Keep Squirrels Out of Your Garden with Dog Hairs
The best prevention to keep squirrels out of your garden is absolutely free, as long as you are a dog lover. Dogs hate squirrels, and squirrels hate dogs. So, if you have a big dog (Labrador retrievers or the great Pyrenees)— save all the hair when you brush him and use them to mulch your garden. The squirrels will stay away from your garden. Moreover, it also works against slugs because they get trapped in the hairs. Use this technique, along with other squirrels repelling strategies, to get better results.
Keep Squirrels Out of Your Garden Human Hair
Not a dog lover? Not a problem! You can also use your hair clippings to keep the squirrels away from your flowering pots or spring bulb beds. Squirrels have a sharp sense of smell; hence they stay away from the odor of their predators. So, sprinkle clippings of your cut hairs on the top of the garden soil.
It's going to work like magic but only for a short duration. You have to put more after the smell fades away. If you think it will give an unpleasant look, keep in mind that you are only adding clippings in a scattered manner so that it does not get visible to guests appreciating your garden.
Squirrel Repellants
Several squirrel repellants are available in the market, which is predator urine and hot pepper based. The smell of their predator's urine keeps the squirrels away from your garden. You can also make squirrels repellants at home with natural ingredients. Homemade recipes include vinegar, garlic or onion, and ground chilies or peppermint oil. Spray them around the boundary of your garden to keep these intruders away.
You can enhance the repellants effectiveness by using them simultaneously with other deterrents. The abiotic factors (water, wind, and sunlight) can cause the repellants to break down rapidly. Thus, you have to stay vigilant about their reapplication. Another constrain in using the squirrel repellants is the repulsive smell; you may not want your flowering garden smell like coyote urine or garlic, etc.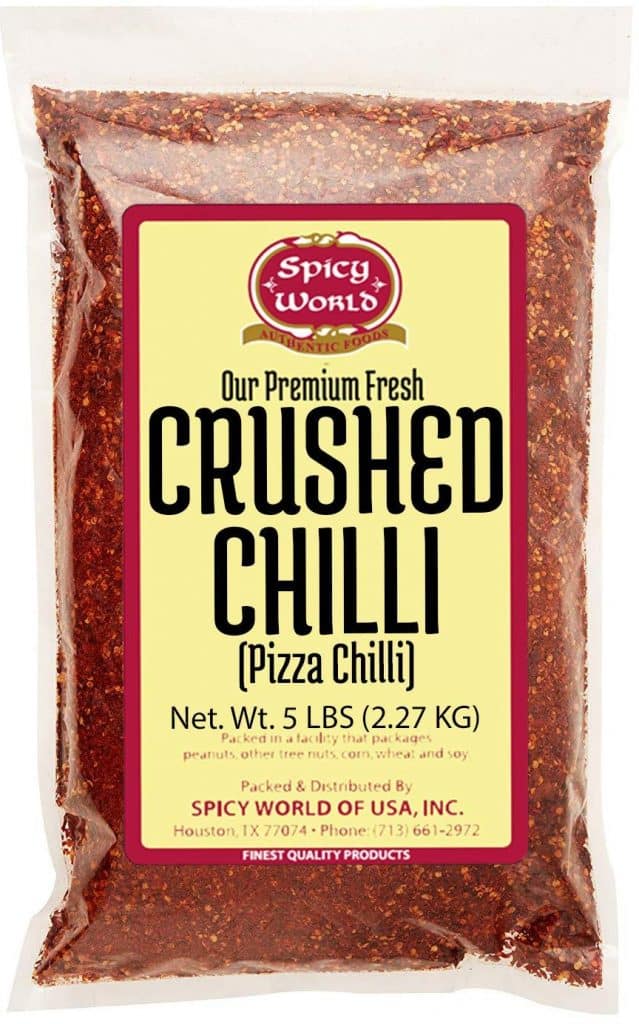 Grow Flowers to Keep Squirrels Out of Garden
The most simple and basic stratagem to keep the squirrels out of your garden is to plant such flowers that squirrels don't like. This is the most basic trick to protect your garden from squirrels. There are many flowering plants that squirrels don't like due to their smell or taste, which include marigolds, hyacinth, alliums, crocus, impatiens, geraniums, lilies, etc. So, plant any of them you like in a way that they make a boundary around your garden, to keep squirrels out of it.
Choose the Food of Their Choice
It may sound like an oxymoron, but sometimes providing squirrels the food of their choices may resolve the problem. If you have tried every trick and couldn't get the results, try to set a distraction station. Make their feeding spot away from your garden area. Feed them with tempting treats like sunflower seeds, feed corn, and peanuts. If possible, plant some extra tomatoes in their feeding area to keep them satisfied and away from your vegetable garden. Thus, the squirrels will not get attracted to your garden. Lastly, don't forget to keep water there too.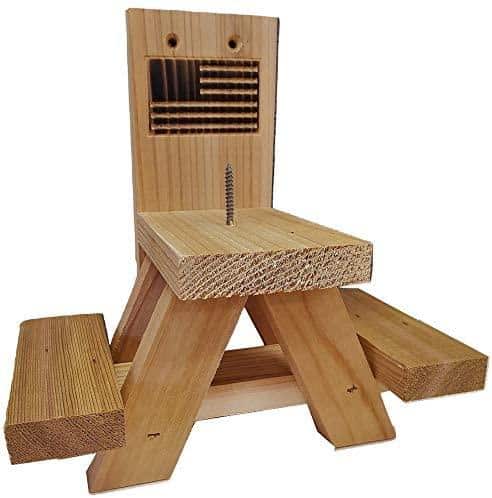 Avoid Creating an Inviting Environment for Squirrels
You may attract the squirrels in your garden unknowingly while attempting to bring other wildlife into the garden. The bird feed is also a favorite food for squirrels. So, make a bird feeder away from your vegetable garden if possible, or create a design from which squirrels can't steal.
Also, make sure to clean your garden regularly as the smell of seeds and chunks of fruit can attract the squirrels. After disposing of, tightly close your garbage cans to keep these little bandits away. There is no sense in creating an inviting environment if you want to keep squirrels at bay.
Predator Decoys to Scare Away Squirrels
Hawks, owls, snakes, and raccoons love to prey on squirrels. So, attract them to your garden for preying on squirrels. If you don't have owls, hawks, and other predators living around your town, then go for their decoys. They are specifically designed to scare squirrels and other rodents away from your garden. Change their position frequently to keep their terror alive.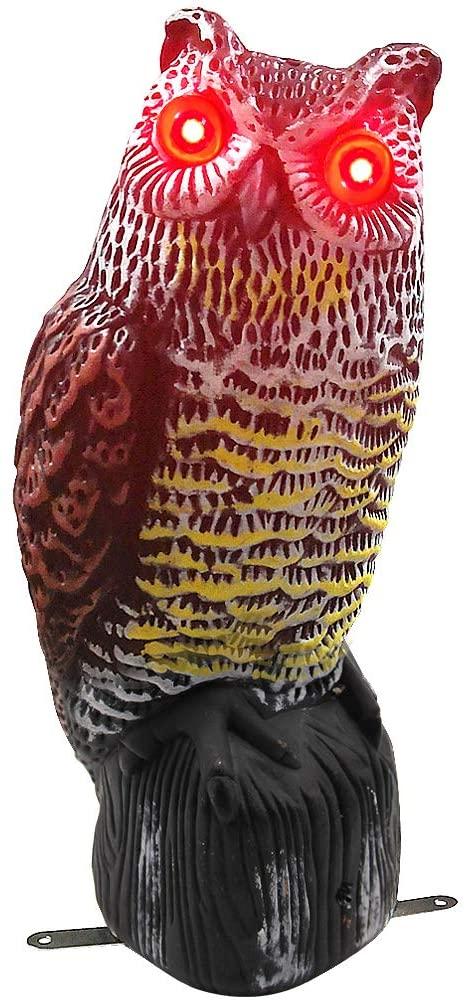 Create a Physical Barrier to Keep Squirrels Out
Using a physical barrier to control squirrel's infestation is also an amazing approach. Cover your bushes of fruits and berries with a bird net. Protect your ground crops with row covers or create an enclosure using a chicken wire fence to protect tempting treats from them. Bury the fence's bottom at least a foot deep into the soil to prevent squirrels from digging under it.
Mulch Can Help Keep Squirrels Away
Squirrels don't like to walk on mulches, particularly gravel mulch, so add it to your garden beds. You can use plastic mulch or gravel mulch around your plants to keep them away.
Moreover, when you use mulches over newly planted bulbs, they can help reduce the fresh bulbs' smell. Another benefit of using mulch is that it makes it hard for squirrels to dig the soil to reach for the plants' roots or seeds. Additionally, the added mulch helps to retain higher moisture for your growing plants – and that's a bonus!
Final Words:
You may enjoy watching squirrels dancing, rummaging, and munching in your yard, but they can cause extensive damage to your garden. The above-discussed tactics are easy to apply and provide adequate control against the squirrels. Give them a try and protect your garden's berries and beauties.